Bringing Google to Chicago's Thompson Center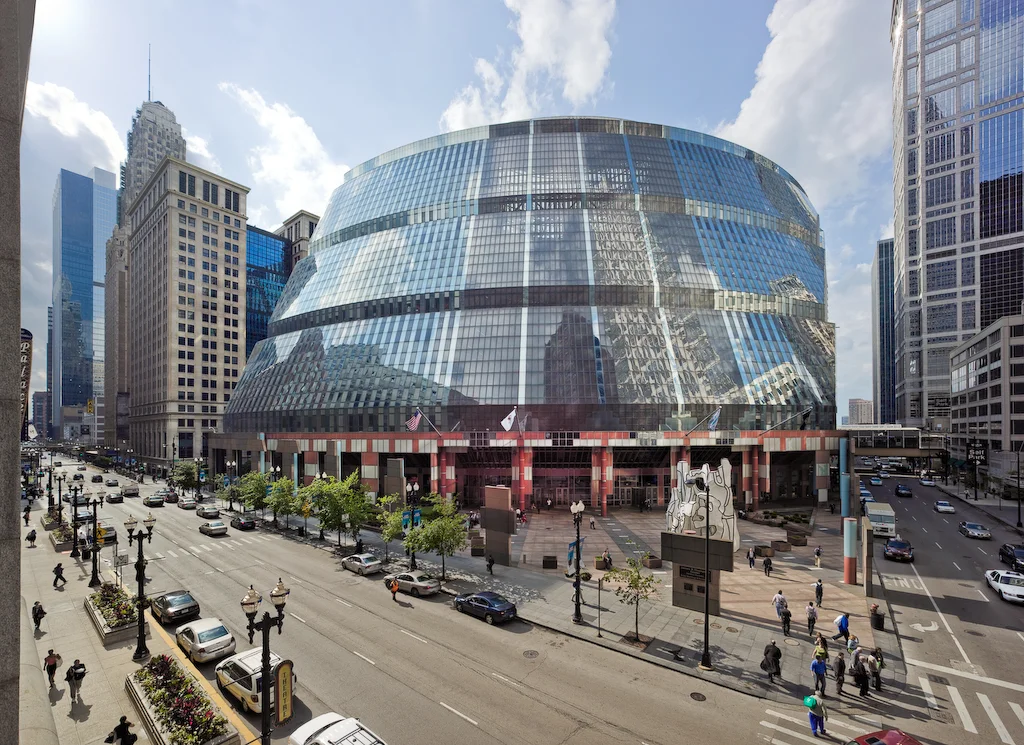 In 2000, Google's Chicago office consisted of two people in River North. Now, that presence has grown to more than 1,800 employees in Fulton Market. And today, we're announcing we intend to buy the iconic James R. Thompson Center building in Chicago's Loop upon future renovation, which deepens our commitment to Google's long-term presence in the city. The cost of the existing unrenovated building is $105 million.
This will support engineering work in Chicago and helps advance the growth of Google's partners and customers across the Midwest and nationally. It also helps us meet the future needs of our flexible hybrid workforce. By establishing a presence in Chicago's central business district, we will be getting in on the ground floor of a broader revitalization of the Loop.
The Thompson Center will provide employees with unparalleled public transit access as the only building in the city where six L train lines converge, easily connecting Chicago's South, West and North sides. Once renovated to a Class A environmentally friendly office building, we anticipate occupying the Thompson Center starting in 2026.
Google will occupy the Thompson Center once renovations are completed. (Photo credit: Courtesy of Jahn)
The tech sector's economic impact in Chicago has been significant. The city has become a global tech hub generating new jobs and top talent. A recent economic impact study shows creating one high-tech job generates another 4.4 jobs in the local economy. In 2020, Google's employees in Chicago supported over 4,600 indirect jobs in Illinois, for a total economic impact of $2 billion.
We love being part of Chicago's diverse and vibrant community. It's important to us to be good neighbors and continue to focus on helping local communities, organizations and people emerge stronger from the pandemic:
Since 2007, Google.org has awarded over $18 million in grants to a wide range of nonprofits and organizations based in Illinois, including grants that help place jobseekers from under-resourced Chicago communities into in-demand careers.
Grow with Google has trained more than 358,000 people across Illinois in digital skills.
Google for Startups partners with leading startups that support the state's technology entrepreneurs, like 1871 and Bunker Labs. For example, as part of our inaugural Google for Startups Latino Founders Fund, five Chicago startups founded by Latino entrepreneurs each recently received $100,000 in cash awards to help fuel their businesses. And over the past two years, the Google for Startups Black Founders Fund has provided cash awards and support to promising entrepreneurs across the country, including to Chicago-based companies A.M Money, Five to Nine, 4Degrees, LifeWeb 360, Cyber Pop-Up and GoLogic.
We look forward to continuing to be an active part of Chicago's community for many years to come.