Investing in America in 2021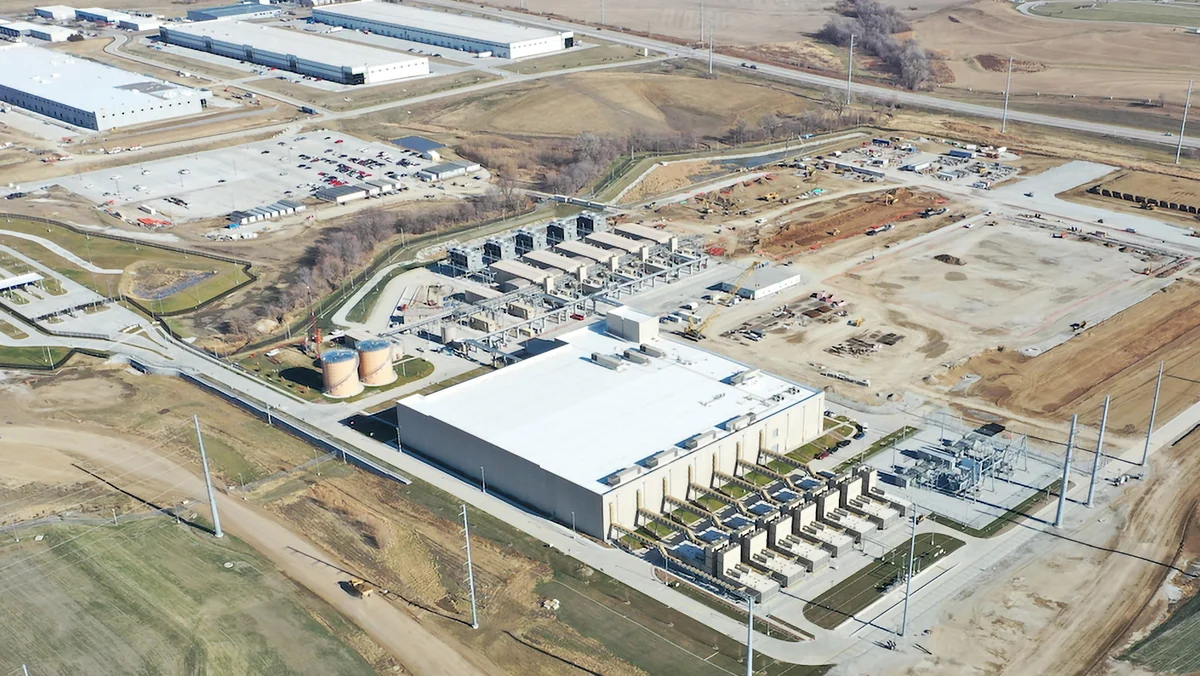 One of the best parts of my job is getting the opportunity to visit the communities that Google is a part of across the U.S. Whether it's meeting small business owners in Pittsburgh, congratulating graduates of our Google Career Certificates in Dallas, or visiting a classroom of kids learning to code in Oklahoma, these trips have always filled me with optimism and insight.
Obviously in-person visits haven't been possible over the past year. Yet I continue to be inspired by the stories I've read of teachers moving to virtual classrooms, local shops taking digital orders, and job seekers enrolling in online courses to sharpen their skills. It's why I believe a lasting economic recovery will come from local communities, and the people and small businesses that give them life. 
Google wants to be a part of that recovery. That's why we plan to invest over $7 billion in offices and data centers across the U.S. and create at least 10,000 new full-time Google jobs in the U.S. this year. This includes investing in communities that are new to Google and expanding in others across 19 states.

Investing in our offices
Coming together in person to collaborate and build community is core to Google's culture, and it will be an important part of our future. So we continue to make significant investments in our offices around the country, as well as our home state of California, where we will be investing over $1 billion this year. Outside of the Bay Area, we'll keep growing our offices across the U.S., including plans to add thousands of roles in Atlanta, Washington, D.C., Chicago and New York. This will help bring more jobs and investment to diverse communities as part of our previously announced
racial equity commitments
. We're already making progress: 2020 was our largest year ever for hiring Black and Latinx Googlers in the U.S., both overall and in tech roles.
Expanding our data centers 
In addition to Google offices, we're investing in data center expansions in Nebraska, South Carolina, Virginia, Nevada and Texas. Our existing data center sites in Nebraska, Ohio, Texas and Nevada will be fully up and running in 2021. Our data centers are what powers your searches, emails, photos and the maps that help you find the fastest way home; they're also important to the fabric of local communities, from providing opportunities for supply chain partners and small businesses to supporting distance learning in South Carolina and Nevada.
Creating more economic impact 
Not only will these investments enable us to create new opportunities in the places where we operate; they'll also make it possible to provide products and services that help boost economic recovery. In 2020, Google Search, Google Play, YouTube and Google advertising tools helped provide $426 billion of economic activity for more than 2 million American businesses, nonprofits, publishers, creators and developers, according to our 2020 U.S. Economic Impact Report, released today. For example, Corinna relies on the reviews on her Business Profile to attract new customers to Celsious, an eco-friendly laundry service and public space in Brooklyn, NY. In South Carolina, Tay and Sarah use YouTube for business tips and inspiration daily, helping Bobby's BBQ draw lines around the block for its famous all-purpose seasoning.
In addition to helping businesses adapt and recover during the pandemic, the Android app ecosystem, including Google Play, helped support 1.9 million jobs in 2020—from software engineers and mobile applications developers, to marketing and human resources teams. And YouTube creators started and grew their businesses on the YouTube platform, creating over 345,000 jobs for Americans last year. That's in addition to the more than 84,000 Googlers we employ full-time throughout the U.S.
Where we're investing in 2021
Across offices and data centers, here are more details on where our investments will be focused in 2021.
Bay View campus under construction that will be opening this year in Mountain View, California. (Photo credit: C. McAnneny of Heatherwick Studio)

Our data center in Henderson, Nevada is now operational with further expansion planned.




Construction underway at our new Kirkland Urban campus in Washington State.

Our first U.S. Google Operations Center in Southaven, Mississippi opening this year.

Construction on Google's first office in Houston will be completed in 2021. (Credit: Shannon Ohara)

Our new data center in Papillion, Nebraska is now operational.

Making new investments in our Chicago office at 210 N Carpenter this year.

We're building out our office headquarters presence in Cambridge, Massachusetts.

Construction underway on 550 Washington St. in NYC as part of Google Hudson Square. (Photo credit: Oxford Properties)
South
We're increasing our investment in our South Carolina data center, establishing our newest Cloud engineering site in Durham, North Carolina, and opening the first U.S. Google Operations Center in Southaven, Mississippi. In Virginia, we'll open our new Reston office building and expand our Loudoun County data center. In Texas, the new data center in Midlothian is now operational, we're opening our first Houston office and continue to invest in our campuses in Austin. We're continuing to invest in our Atlanta campus as well.
Midwest
Earlier this year, we established Google's first Minnesota office in Rochester, and our data centers in New Albany, Ohio and Papillion, Nebraska, are now operational. We'll expand our data center footprint in Nebraska with an additional investment, and make further improvements to our Detroit, Ann Arbor, and Chicago offices. 
East
In 2018 we made a commitment to double our workforce in New York by 2028, and this year, we will continue to invest in building out our campus presence to meet that goal. We'll continue to invest  in our Cambridge, Massachusetts, and Pittsburgh, Pennsylvania offices, as well as increase our workforce in Washington, D.C.
Central + West
Our growth continues in Boulder, Colorado, and we will open our new office in Portland, Oregon, this year. We continue to invest in our Kirkland and Seattle campuses in Washington State. In California, we will continue to invest in our offices in the state and support affordable housing initiatives in the Bay Area as part of our
$1 billion housing commitment
. We project that our $250 million investment fund will help create 24,000 housing units by 2029. In Nevada, our data center in Henderson is now operational, with plans to expand it, along with our Storey County data center, in 2021.