Confronting racial injustice 100 years after the Silent Parade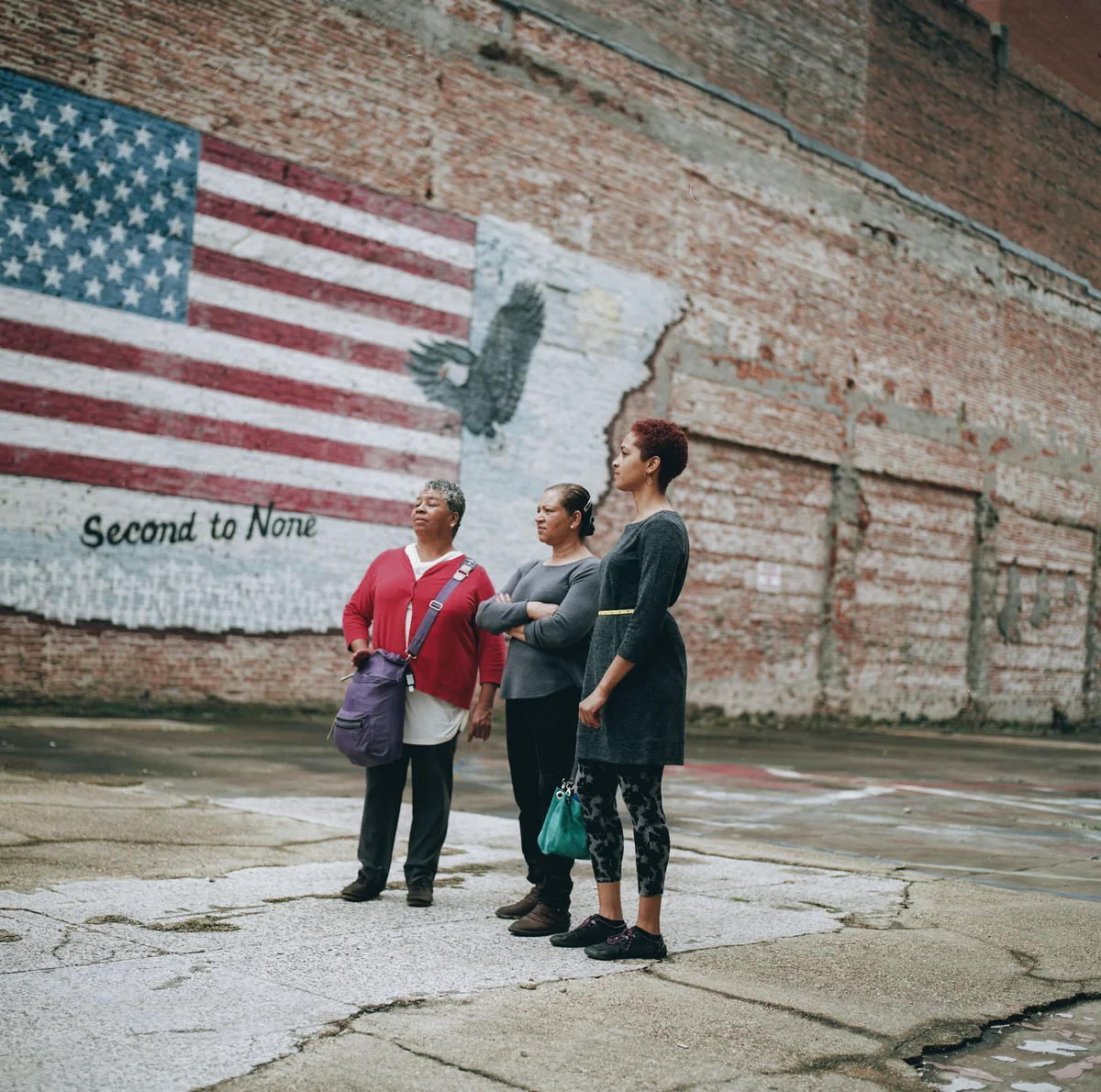 It was a mid-summer day in New York City. Nearly 10,000 African Americans—men, women and children—gathered on Fifth Avenue. The women wore white; the men dark suits. They were there to protest. Yet there were no songs or chants. They marched in silence, demanding an end to racial violence in America.
The date was July 28, 1917.
Organized by the NAACP, including leaders W.E.B Du Bois and James Weldon Johnson, the Silent Parade was one of the first mass protests against lynching and anti-black violence in America. Protestors demanded that President Woodrow Wilson take legislative action to protect African Americans, as thousands had been lynched since the end of the Civil War. Despite the silence of the parade's participants, their signs spoke volumes. "Treat us so that we may love our country," one sign read—a message that continues to resonate.
Today's Doodle
 honors the 100th anniversary of the protest; a moment in American history that was critical in shaping both the impending civil rights movement and the world we live in today.
A hundred years later, the fight for racial justice in the United States continues, especially in the criminal justice system. More than 60 percent of people in prison are people of color, and stories like Philando Castile's continue to reveal the devastating consequences of racial bias. Google.org grantee the Equal Justice Initiative and Executive Director Bryan Stevenson are working to challenge these inequalities both in and outside of the courtroom. In their recent collaboration with Google, EJI created an interactive site, bringing together EJI's in-depth research on the history of lynching with the stories behind it. Lynching in America is intended to inspire a conversation about our past and the work required to build a better future.
The Myles/Dedman family visiting Shreveport, LA, where in 1912 their relative Thomas Miles, Sr., was lynched. This is one of many photos included in the Legacy of Lynching exhibit at the Brooklyn Museum.
The Equal Justice Initiative has also collaborated with Google on an exhibit at the Brooklyn Museum that further explores the impact of this history. The Legacy of Lynching (open now until September 3), presents EJI's research—through film, oral histories and interactive maps—and aligns it with the work of notable artists such as Sanford Biggers and Kara Walker.

"There are times it's not really possible to confront the obstacles that many of us have to confront without a soundtrack or without an image," Bryan Stevenson said at the exhibit's opening this week. "The kind of inspiration that these artists bring, gives us the courage to do the exhausting things that have to be done to create justice. That's what I'm hoping we'll feel—a little bit of inspiration—to go tell these stories.To begin talking about this history. And to have the courage to do it, even when it's uncomfortable and unpleasant."
Bryan Stevenson in conversation with artists Sanford Biggers, Glenn Ligon and poet Elizabeth Alexander at the opening of the exhibit.
The Equal Justice Initiative believes that addressing this history of racial injustice is essential to better understanding our present. They are one of many racial justice organizations that we're proud to support with Google.org grants, alongside partnerships with National Urban League, Joint Center for Political and Economic Studies, Lawyers Committee for Civil Rights Under Law and the Leadership Conference for Civil and Human Rights. Together we hope to build a more just and inclusive world for everyone.