Her voice helped others find theirs: a Doodle to honor Maya Angelou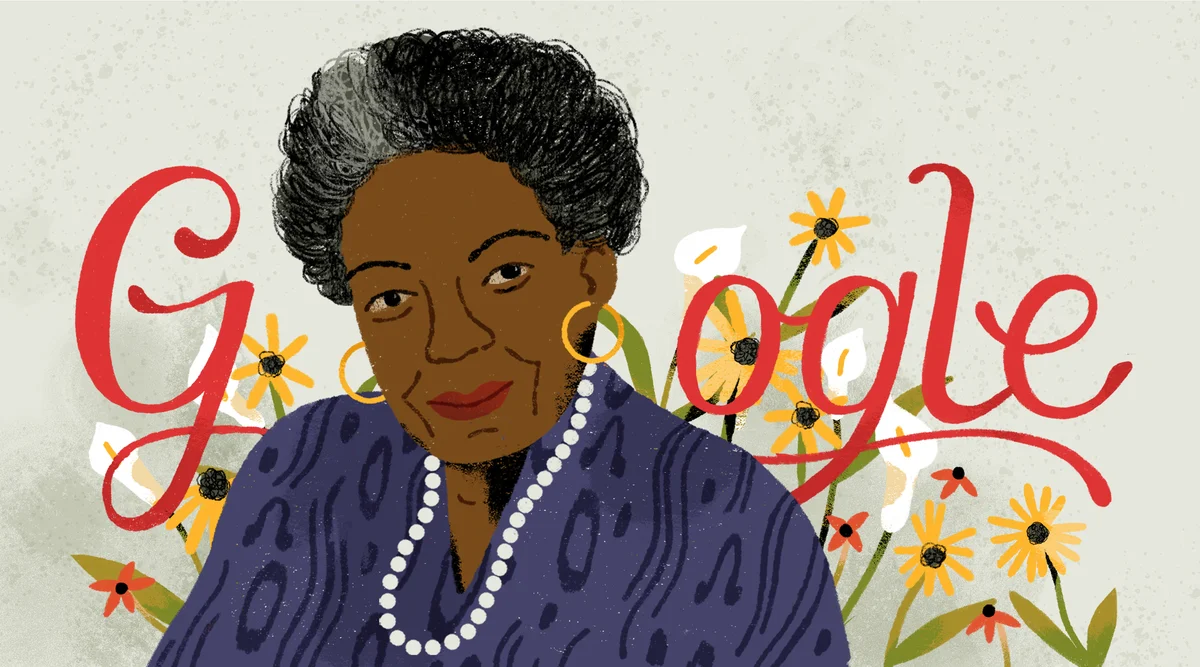 Dr. Maya Angelou used her voice to touch the lives of millions around the globe. As an author, poet, memoirist and activist, her teachings, writings and actions encouraged others to discover their own voices and inspire change.
Today's Doodle celebrates Dr. Angelou on what would have been her 90th birthday, and commemorates one of her most influential tools—her words. Set to her poem "Still I Rise," the Doodle includes archived audio from Maya Angelou herself, and narration from other individuals she's inspired—Oprah Winfrey, Alicia Keys, America Ferrera, Laverne Cox, Martina McBride, as well as her only son, Guy Johnson.
Dr. Angelou's incredible personal journey started with tragedy in her early life: a sexual assault at age seven that rendered her mute for five years. During those years, books and poetry became her solace and constant companions, eventually helping her find her voice and embark upon an intellectual and creative journey.
In 1969, the success of her first book, "I Know Why the Caged Bird Sings," brought her mainstream attention as an author. Six other autobiographical works followed, in addition to poetry, children's literature, and non-fiction. Through her works, Dr. Angelou gave a voice to millions. She championed women's rights and gender equality. She redefined black beauty and celebrated African-American oral traditions. She advocated against war and campaigned for universal peace.
Though we honor Dr. Maya Angelou's courage and compassion today, her words will continue to awaken hope around the world for years to come.