Inner strength and inspiration: Dav Pilkey shares his story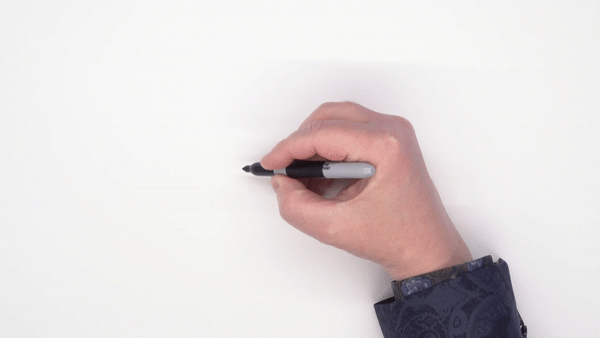 Growing up, Dav Pilkey struggled with feeling like he didn't fit in. "When I was in second grade, I was diagnosed with dyslexia and what is now widely known as ADHD. Because of my behavioral challenges, I was often sent out in the school hallway and separated from my friends and classmates," Dav, who's one of the 2021 Doodle for Google guest judges, says. "I often felt alone and like a misfit." Fortunately, Dav's parents encouraged him to read anything and everything — and to draw and create his own stories. 
Today, Dav is an international best-selling author and artist widely known for his graphic novels "Dog Man" and "Cat Kid Comic Club," and his illustrated chapter book series "Captain Underpants." His lifelong love of art and reading helped him find a career that allows him to connect with and inspire kids everywhere. As a Doodle for Google judge, Dav Pilkey will review submissions from students across the country for their artistic merit, creativity and interpretation of this year's theme "I am strong because…" 
We recently talked to Dav about what inspires him creatively, his experiences building inner strength and what advice he has for young artists entering the Doodle for Google contest this year. 


Do you have a specific memory of what  inspired you to start drawing?
There are a few moments that stand out. When I was in elementary school, I loved making comics, and my friends would laugh at my stories — which encouraged me to keep making them. And in college, I met a teacher who noticed my work and told me I should think about being a children's book author and illustrator. Later, I entered and won a national competition and the prize was the publication of my first book. Through it all, my biggest champion has been my mom, and her love and support made all the difference.
What do you want students to take away from your books? 
I hope they'll associate reading with fun, and maybe be inspired to write and draw their own books. There are many ways to be creative and it's OK to make mistakes. In writing and illustrating the "Dog Man" and "Cat Kid Comic Club" books, I want kids to see that you can improve if you keep practicing.
What inspires you? 
I'm inspired by the kids I've met all these years who have shown me their stories and their drawings. Their creativity and enthusiasm keep me going.
What does inner strength mean to you? 
Overcoming fears, especially the fear of failure. It can be difficult to try again once you've made mistakes, but difficult things are what makes us strong. 
Do you have any advice for kids looking for inner strength during this pandemic?
Read for fun as often as you can. Take a break and find something creative to do. You can use simple materials — pencils, pens, crayons — whatever you have at home. Create stories, doodle and let your imagination soar.
From Dav Pilkey's home studio.
What advice do you have for young artists? 

I read as much as I can. Through books, I  learn from other artists.  And of course, practice and persistence are always important. 
Do you have any words of encouragement for students entering the Doodle for Google contest this year? 
This could be one of the most fun experiences, whether you win or not. You may also learn something new about yourself in the process.
For more creative inspiration and drawing tips, check out Dav's collaboration with the Library of Congress,  Dav Pilkey At Home. The 2021 Doodle for Google contest is open for submissions until March 5, 2021 at 8:00 p.m. PT. Dav and the Doodle for Google team are waiting on your submissions, so grab your pencils, crayons, paint and any other materials you have and show us what inner strength means to you!