Ask a Techspert: What's so interesting about spreadsheets?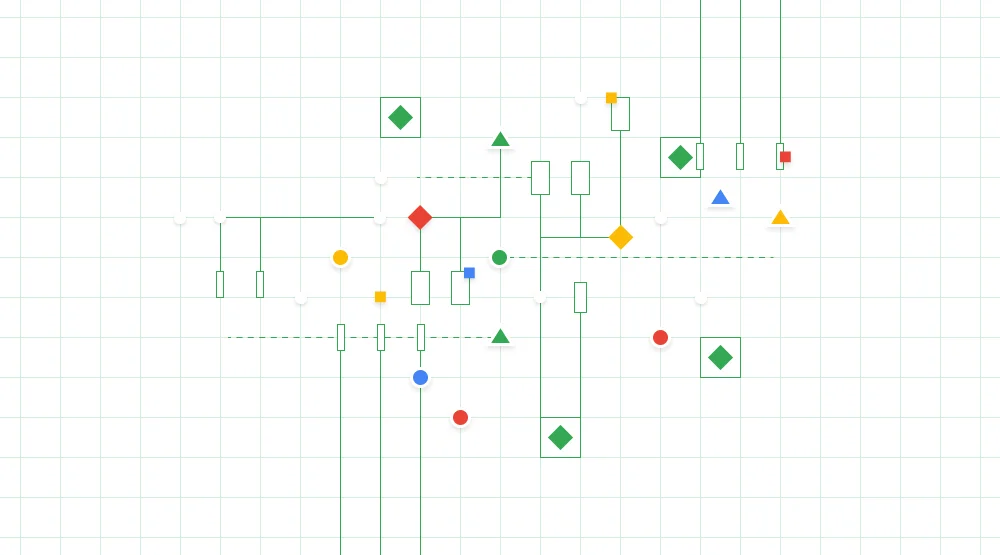 Editor's Note: Do you ever feel like a fish out of water? Try being a tech novice and talking to an engineer at a place like Google. Ask a Techspert is a new series on the Keyword asking Googler experts to explain complicated technology for the rest of us. This isn't meant to be comprehensive, but just enough to make you sound smart at a dinner party.
The spreadsheet wizard: Every office has one. They're masters of functions and pivot tables. It's as if they hold the secrets of the universe, while I fumble around just trying to alphabetize something.
In today's workplace, spreadsheets are in, and endless stacks of paper containing years of information are out. That got me wondering: Since when did spreadsheets become "a thing," anyway? How did they become the de facto way to organize data? And what does the future of spreadsheets look like?
For this edition of Ask a Techspert, I sat down with Ryan Weber, a G Suite Product Manager who works on Google Sheets, to get an expert's take on how users look to spreadsheets to manage their data. Ryan and his team not only know how we use spreadsheets today, but also have a good idea of how we'll use them in the future.
How did spreadsheets and computers first meet?  
"Spreadsheets were the first 'killer app' of the personal computer," Ryan told me. "People got them for their home and for their business, and it allowed people to really unlock the true value of a computer." By "killer app," Ryan means software so popular that it becomes one of the main reasons many people use a device.  
Essentially, spreadsheets were one of the reasons to actually go out buy a computer for the first time. They presented a technological alternative to all of those paper ledgers and books that, for centuries, have been used to organize information. We take it for granted now, but consider what a game changer it was to have a new, more efficient way to organize data. The advent of spreadsheets made computers useful to millions, who use spreadsheets for anything from wedding guest lists to financial projections for Fortune 500 companies.
How are spreadsheets used in computing today?
These days, you don't have to write code or know how to create complex formulas in a spreadsheet to make data work for you. "Sheets allows someone to easily generate valuable analysis by using simple tools powered by artificial intelligence (AI)," Ryan says. "AI allows you to play with data in new ways, including automatically getting suggestions for formulas, charts and pivot tables, or even being able to use natural language to ask questions via Sheets Explore."
This capability means they're usable by anyone, not just experts, which Ryan calls "democratizing data analysis." And as the uses and capabilities of Sheets continues to evolve, it will continue to expand to even more people, helping them in more ways in both their personal and professional lives.
Because Sheets is stored in the cloud, it allows everyone to see and edit the same file at the same time. This is particularly helpful for businesses which rely on G Suite apps, like Sheets, to collaborate on heavy duty analyses with multiple people. "Historically, this idea of a single source coupled with real-time collaboration was what made Sheets stand out from other spreadsheets from its inception," Ryan says. "You don't have to worry about sending around spreadsheet attachments and then trying to merge them later. This seamless collaboration in G Suite is what makes our tools different."
What is the future of spreadsheets?
After 40 years, it's clear that spreadsheets are here to stay. But like many other technologies, AI can dramatically affect how useful spreadsheets are to us. Ryan says Google is developing new ways to incorporate AI into Sheets for just that reason. Now, the team is looking into using AI to automatically clean and format data so it's in good shape and ready to be used in your analysis.
The team is also looking to increase the types of data available for analysis, since information can come from all sorts of places, especially at work. "We're making it easier to connect large datasets to Sheets from other critical data sources in your company, or even connect important data from outside of your company into Sheets. We want to ensure that data is easy to access and analyze so you can do what you need to do," Ryan says.
So, will futuristic AI-powered spreadsheets know where to seat your mother's mahjong friends at your wedding? As of now, that's sadly unlikely. You're still on your own to figure out that social minefield.