Ask a Techspert: How does motion sensing work?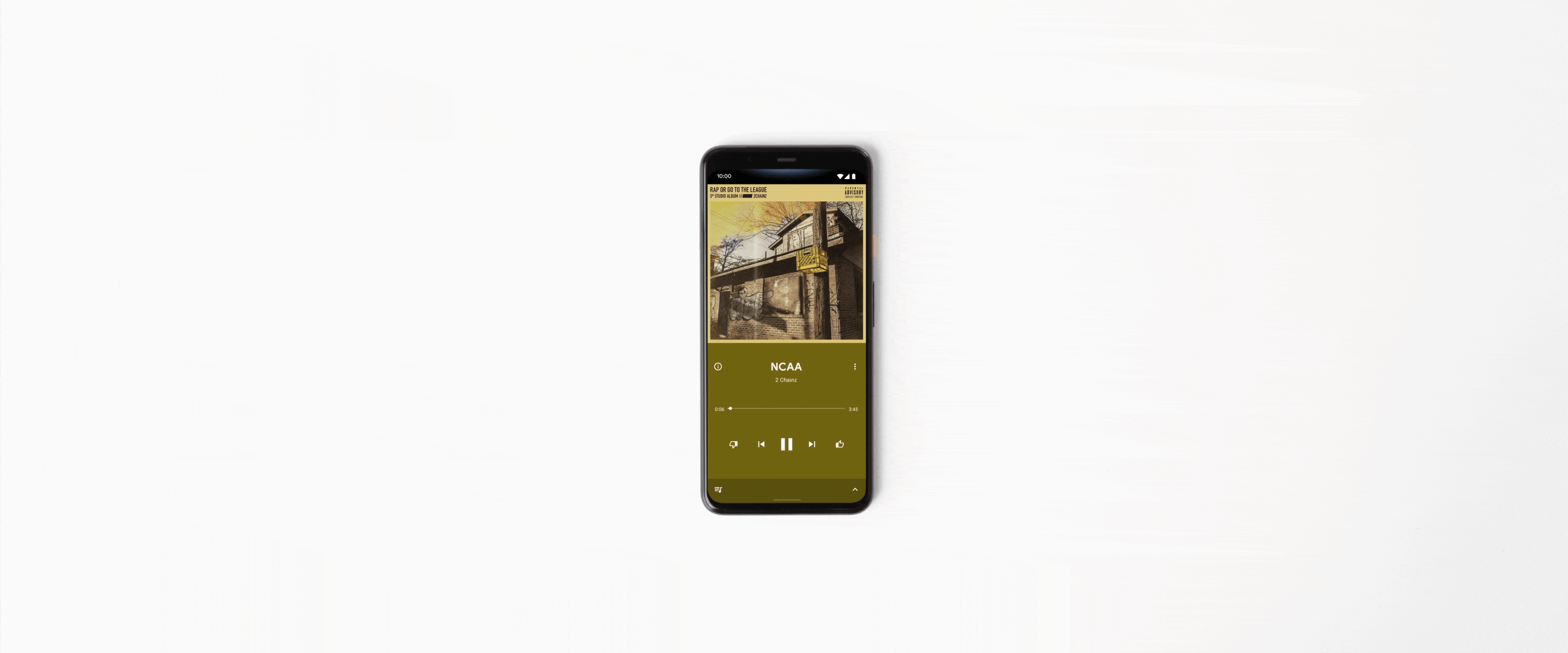 Editor's Note: Do you ever feel like a fish out of water? Try being a tech novice and talking to an engineer at a place like Google. Ask a Techspert is a series on the Keyword asking Googler experts to explain complicated technology for the rest of us. This isn't meant to be comprehensive, but just enough to make you sound smart at a dinner party. 
Thanks to my allergies, I've never had a cat. They're cute and cuddly for about five minutes—until the sneezing and itching set in. Still, I'm familiar enough with cats (and cat GIFs) to know that they always have a paw in the air, whether it's batting at a toy or trying to get your attention. Whatever it is they're trying to do, it often looks like they're waving at us. So imagine my concern when I found out that you can now change songs, snooze alarms or silence your phone ringing on your Pixel 4 with the simple act of waving. What if precocious cats everywhere started unintentionally making us sleep late by waving their paws?
Fortunately, that's not a problem. Google's motion sensing radar technology—a feature called Motion Sense in the Pixel 4—is designed so that only human hands, as opposed to cat paws, can change the tracks on your favorite playlist. So how does this motion sensing actually work, and how did Google engineers design it to identify specific motions? 
To answer my questions, I found our resident expert on motion sensors, Brandon Barbello. Brandon is a product manager on our hardware team and he helped me unlock the mystery behind the motion sensors on your phone, and how they only work for humans. 
When I'm waving my hand in front of my screen, how can my phone sense something is there? 
Brandon tells me that your Pixel phone has a chip at the top with a series of antennas, some of which emit a radio signal and others that receive "bounce backs" of the same signal the other antenna emitted. "Those radio signals go out into the world, and then they hit things and bounce back. The receiver antennas read the signals as they bounce back and that's how they're able to sense something has happened. Your Pixel actually has four antennas: One that sends out signals, and three that receive."
What happens after the antenna picks up the motion? 
According to Brandon, when the radio waves bounce back, the computer in your phone begins to process the information. "Essentially, the sensor picks up that you're around, and that triggers your phone to keep an eye out for the relevant gestures," he says.
How does the Pixel detect that a motion is a swipe and not something else? 
With the motion sensing functions on the Pixel, Brandon and his team use machine learning to determine what happened. "Those radio waves get analyzed and reduced into a series of numbers that can be fed into the machine learning models that detect if a reach or a swipe has just happened," Brandon says. "We collected millions of motion samples to pre-train each phone to recognize intentional swipes. Specifically, we've trained the models to detect motions that look like they come from a human hand, and not, for instance, a coffee mug passing over the phone as you put it down on the table."
What will motion sensors be capable of in the future? 
Brandon told me that he and his team plan to add more gestures to recognize beyond swiping, and that specific movements could be connected to more apps. "In the future, we want to create devices that can understand your body language, so they're more intuitive to use and more helpful," he tells me. 
At the moment, motion-sensing technology is focused on the practical, and there's still improvements to be made and new ground to cover, but he says this technology can also be delightful and fun—like on the Pixel's gesture-controlled Pokémon Live Wallpaper. Overall, motion sensing technology helps you use your devices in a whole new way, and that will keep changing as the tech advances. "We're just beginning to see the potential of motion sensing," Brandon says.