Ask a Techspert: How does Wi-Fi actually work?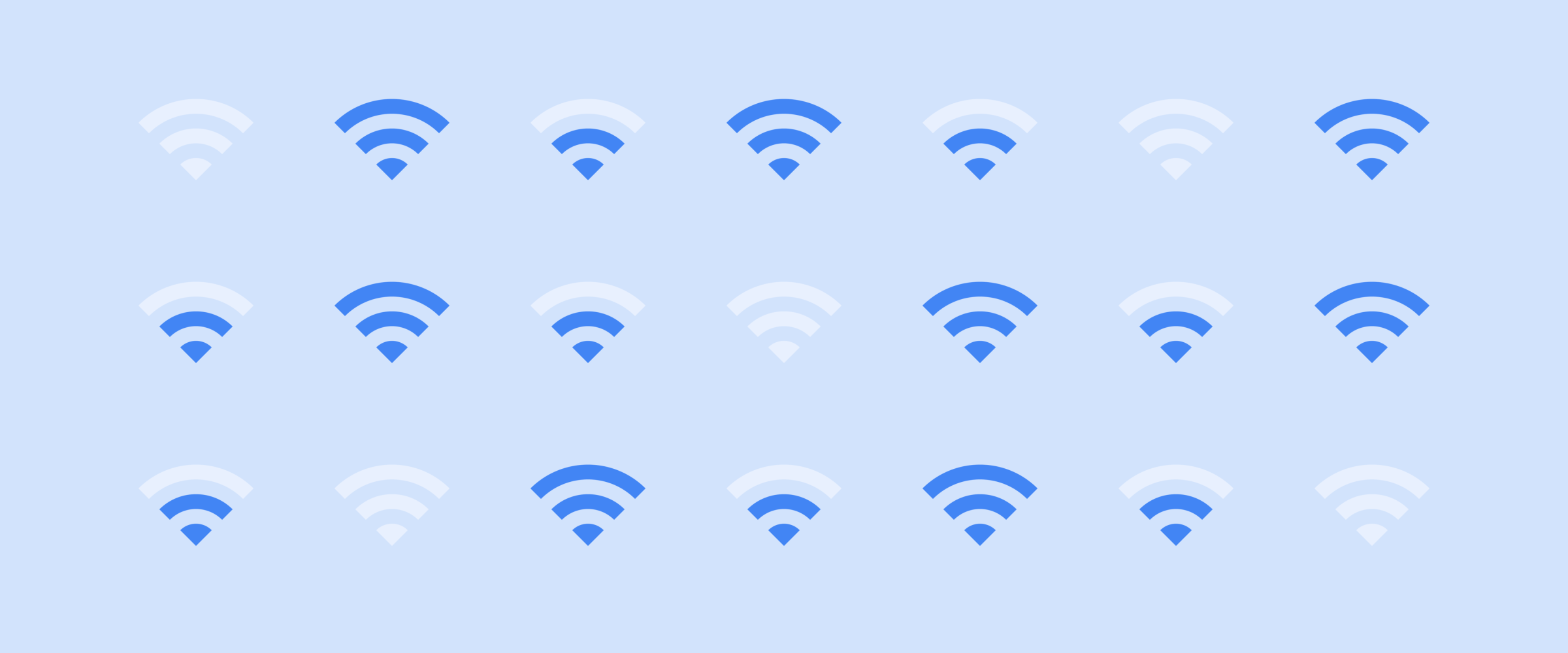 Editor's Note: Do you ever feel like a fish out of water? Try being a tech novice and talking to an engineer at a place like Google. Ask a Techspert is a series on the Keyword asking Googler experts to explain complicated technology for the rest of us. This isn't meant to be comprehensive, but just enough to make you sound smart at a dinner party. 
How do you define a best friend?  Is it that someone who understands your needs? Or maybe it's the person who is there through your ups and downs. Or, perhaps, does it require a special ability to allow your electronic devices to connect to the web without cords? 
While there aren't many people who immediately consider wireless routers their bestie, according to a recent study commissioned by Google and conducted by Kelton Research, 57 percent of respondents say their Wi-Fi is like their best friend. In fact, 25 percent compared Wi-Fi to their significant other, and 68 percent said they'd be lonelier without Wi-Fi. And respondents said they'd rather suffer annoying situations like long lines at the DMV than deal with spotty Wi-Fi connections. 
Certainly, Wi-Fi is part of our daily lives, but how does it actually work? For this edition of "Ask A Techspert," I spoke with Sanjay Noronha, a product manager at Google Nest and our resident expert on Wi-Fi and routers, to learn more about how the technology behind Wi-Fi works and about the future of home networks.
How does Wi-Fi even work? 
"It's like listening to the radio, but two-way. Instead of just receiving sound like we do with AM or FM, Wi-Fi also lets you send data, like an email or a post to social media," Sanjay told me. "Wi-Fi sends the data over radio waves quickly and reliably so that the thing you're trying to do, or video you're trying to stream, or game you're trying to play, happens in a seamless way so you're not stuck to your wall with an ethernet cable." 
Wi-Fi operates on 2.4GHz and 5GHz radio frequencies. Think of those numbers like tuning your car to 97.9 FM to hear your favorite station. Except you don't actually need to set anything yourself. Your Wi-Fi router decides which radio station to put your devices on so you can watch YouTube videos on your smartphone or take a video call while moving around your house. Multiple Wi-Fi networks can exist on the same frequencies, which is why you might see your neighbors' networks when you try to connect on your device. (And respondents to our survey know this well: 13 percent said they have tried to connect to another network in their area, and five percent have asked their neighbors if they could tap into their Wi-Fi.)
Why does my Wi-Fi slow down at certain times? 
The overwhelming majority (81 percent) of router users in our survey have experienced issues with their home Wi-Fi. Among people who experience issues, half reported dealing with a slow connection, and 43 percent report slower speeds during certain times of day. 
I live in New York City and sometimes, particularly at night, my Wi-Fi gets particularly slow. And that's because other New Yorkers are trying to stream their favorite TV shows, too. "That's Wi-Fi congestion," Sanjay told me. "If you have multiple Wi-Fi networks operating at once in the same area, they're all using the same frequency ranges." 
But if you use Google Wifi, there's a way to avoid that problem. Wi-Fi was originally built for only 2.4 GHz, then newer Wi-Fi technology also added 5 GHz channels.  (If you see a wireless network with the number 5 at the end, that's what that means.) That means you sometimes may have to pick which one to connect to when you're online. But with Google Wifi, the experience is simplified. Users just connect to one network and are automatically moved between channels with a technology called "band steering." Google Wifi also seamlessly selects the Wi-Fi frequencies it uses,  depending on the congestion, so you can binge-watch without interruption. 
How come some parts of my home get better Wi-Fi? 
According to Sanjay, that depends on your router. "A single router is like a lightbulb," he says, noting a lightbulb has a limited range of light, and a router has a limited range of signal. "Just like you have multiple lightbulbs throughout your house, we want to make it easy for you to put in multiple routers." 
Google Wifi is "mesh technology," and it enables you to get better Wi-Fi by putting additional Wi-Fi routers throughout your home. So it's like having multiple lightbulbs in your house, instead of expecting one lightbulb by your front door to illuminate your attic. Having a mesh system helps spread Wi-Fi signals throughout your home, wherever you're using Wi-Fi. 
"Even though Wi-Fi has been around for many years, many people still experience Wi-Fi that cuts out," Sanjay says. "We're applying our years of experience to make Wi-Fi even more accessible everywhere in your home, not just in the room with the router." 
Even though Wi-Fi might be like your best friend, some people have an odd way of showing it. According to our study, router users go to great lengths to hide their routers. Over two in five router users confess they've attempted to hide their networking device because of its appearance. So, we designed Google Wifi to look different from a traditional router. Instead of clunky cords and external antennas, Google Wifi is sleek and compact, so you may not mind having it hang out on you counter or shelf for the best connection possible. That way  you can hang out with your best friend, anywhere in the house, without worrying about making the place look neat.