After beating cancer, a renewed focus on mental health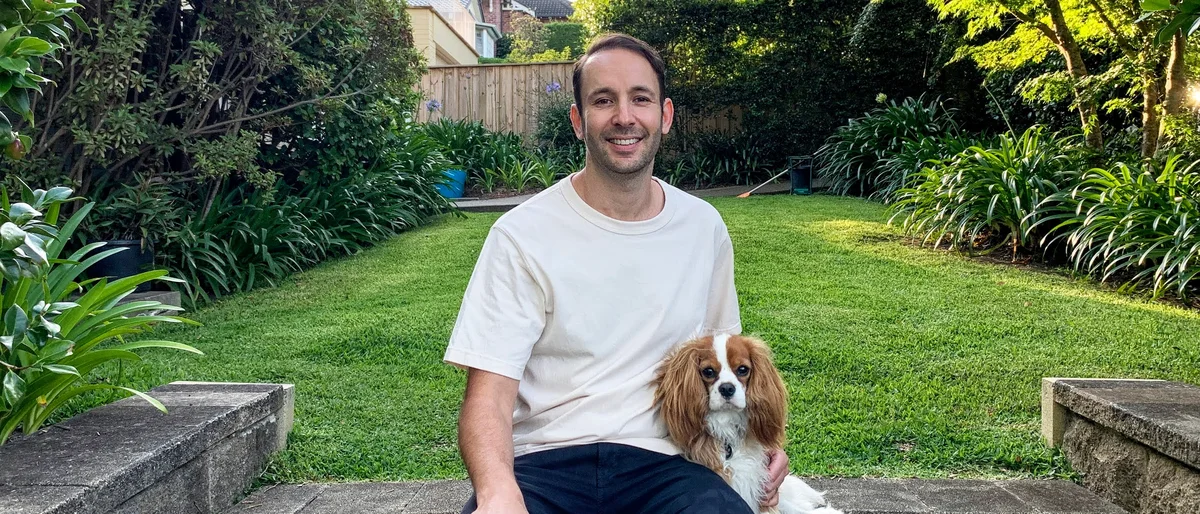 2019 was a challenging year for me. It was the year I was diagnosed with Stage 3 colon cancer. As someone who has always been active and healthy, the news came as a complete shock, and it didn't help that doctors couldn't explain why it happened. But I wasn't caught up in the mindset of asking "why me?'" My first thought was, what do I need to do to get better?
Over the past year, I've learned a lot about myself emotionally and grown in many ways. (My wife says I'm now an "emotionally woke" husband!) It's an experience that's opened up different perspectives for me, especially my understanding of mental health. It's also given me a new perspective on my work at Google Australia, where I'm a customer engineer, and the importance of a supportive workplace culture.  
Staying positive and being kind to myself 

During chemotherapy and radiation treatments I started feeling emotions I had never experienced before, like fear and anxiety. I was going through a lot of trauma: physical trauma because of radiation treatment on my colon, and mental trauma because of a fear of going to the toilet.

In the recovery room post-colonoscopy

I started seeing a psychologist for the first time and she gave me basic techniques with behaviour therapy to cope with my fear. Within two weeks of seeing her and implementing these cognitive techniques, my fear started to fade. I still speak with her regularly.

Now, I'm very passionate about the topic of mental health, and I want to use my experience to help others with their own mental well-being. At work, I was part of Blue Dot, Google's internal mental health awareness group, but during my treatment I wasn't able to devote the time to supporting others. 
Now that I'm back at work, I'm finding new ways to reconnect with the community.
In December, I'll be a speaker at an upcoming internal session called "You Can't Ask That," which will include a panel of speakers across the Asia Pacific region tackling questions about working through illness and the importance of mental health. 

I also started a YouTube channel to document my journey, provide insights into what treatment looks like and, I hope, educate younger adults who are going through something similar. Most of the informational materials I received were targeted at older adults. It was my first time being so open to the world, but I found it cathartic and encouraging.

I know men in particular often have difficulties speaking about their emotions. I certainly did. But through the cancer treatment, I learned how to do that and it made a difference in all areas of my life. By sharing my experience openly and candidly, I hope I can help Googlers build a deeper understanding for colleagues who might be going through something similar. 
Appreciating the support around me 
Google has been supportive since day one. I was eligible for the salary continuance insurance program for employees who are unable to work for an extended period of time. That allowed me to receive 75 percent of my base salary during my treatment, helping to remove any work and financial stress.
My wife is also a Googler, and the flexible working arrangements that are part of our culture really helped. It meant she had the time to look after me and attend all of my appointments and daily treatment sessions. Beyond that, I'm thankful for the support from managers and peers. I've been at Google for nine years now, and when I sent an email to my teammates to tell them that I would be out for a while, I received countless encouraging messages. These are more than work relationships—I consider them friends. 
I went through 12 months of treatment, spent about four months ramping back up part-time, and now I'm back to work at full capacity. But for the next two years, I'm at high risk for recurrence, so I'll need to get additional tests and scans every quarter. Even though I've passed the treatment stage, it's still with me and part of my daily life. I hope to continue my good health, stay cancer free forever, and support others going through the same experience.