Elise Roy designs products to be inclusive of different abilities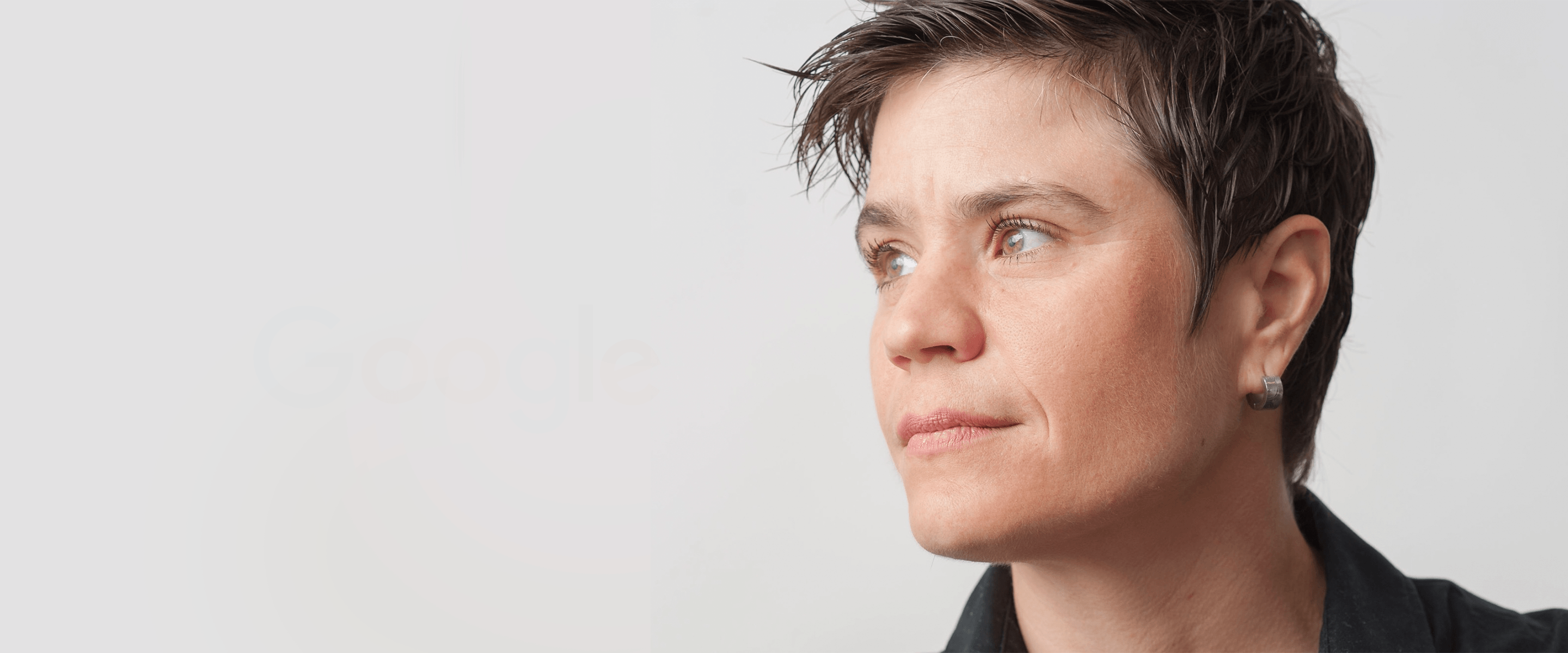 Elise Roy has been a design thinker since she was young. When she started to lose her hearing at the age of 10, she got creative about how she could adapt her environment and tools to work for her. 
As an adult, she channeled that creativity to pave the way for others with disabilities—from fighting to keep live captioning available at her college to working on the United Nations International Disability Rights Treaty during and after law school. Today, as a UX Accessibility and Inclusion Lead at Google, she helps product teams think about inclusive design because, as she puts it, "when we design for disabilities, we all benefit."
On the 30th anniversary of the Americans with Disabilities Act—landmark legislation that helped protect the rights of people with disabilities—we talked with Elise about how to design better products, the power of negotiation, what her stint as a furniture maker taught her and more. 
How do you explain your job at a dinner party?
I help teams look at problems and design from the perspective of people who are often the most excluded. Ultimately, that helps us make better products for everyone. 

What's the general gist of inclusive design? 
Inclusive design is about looking at people with differences—whether it's different abilities, races, cultures or sexualities—and then designing products for their experiences. Human diversity is our greatest source of innovation. When we solve for the most excluded groups, we often develop solutions that are better for everyone. Email and closed captioning are two great examples of this. Both were created to help people who were deaf; now they are both widely used by everyone. 
How have your own differences molded your experience?
When I fail, I see it as an opportunity for growth and learning. This goes back to my own hearing loss that started when I was ten. At first, I failed a lot. I remember a pivotal moment when I was in fifth grade and got a 28 percent on a test. My mom sat me down, made me study, and when I took the next test I got a 98 percent. It was a critical moment for me: I learned I can fail, but I can also work hard and get back up and succeed. This past Mother's Day I finally wrote my mom to thank her for that valuable lesson.
Human diversity is our greatest source of innovation.
You've worked in a lot of different roles—from law to tech to furniture making. What important lessons have you learned along the way? 
As a lawyer, I learned a lot about negotiation and stopped seeing it as a "win or lose" outcome. Negotiation is about listening to people's needs and understanding them and finding the common ground. And finding that common ground  is wildly important when it comes to product development and inclusion. 
You haven't always worked in law or tech. What about the time you spent repurposing home furnishings for an architectural salvage company? 
I spent about two years as a furniture fabricator doing woodworking and metalworking. With each piece of furniture, you'd get to see product development through the ages and understand what parts of the design worked and what parts didn't. It was a good lesson in building things that stand the test of time. I'm always asking myself how we can build that timeliness into our products at Google. 
What's something you want people to know about inclusive design?
There is immense business value in inclusive design. Too often people think that designing for excluded populations is simply "doing good". Yet designing for disability has brought huge value to products, to business and to everyone. It's one of our most valuable product design tools.
If we had designed products from the perspective of excluded populations to begin with, I think we would have been better suited to handle all of the changes and disruptions from COVID. The world had to quickly figure out how to get things done virtually and how to adapt to the fact that we were at risk of  getting seriously ill. Yet a lot of the needs that we all suddenly experienced due to COVID were needs people with disabilities had experienced for years. If we had tried to address these then, we would have been able to respond and adapt to the new COVID reality a lot quicker.