How a love of computer science led Sumin to Google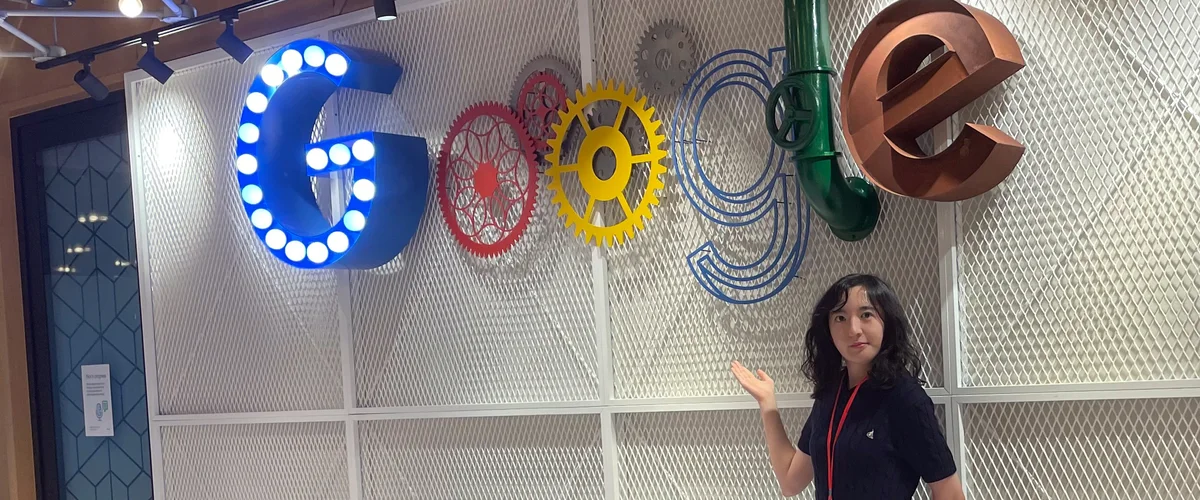 Welcome to the latest edition of "My Path to Google," where we talk to Googlers, interns, apprentices and alumni about how they got to Google, what their roles are like and even some tips on how to prepare for interviews.
Today's post is all about Sumin Chung, an intern in our Student Training in Engineering Program (STEP), which helps first and second-year undergraduate students develop computer science (CS) skills. This summer, Sumin is working on the Android engineering team in Seoul, South Korea.
Can you tell us a bit about yourself?
I'm currently studying biotechnology in Seoul. I first became interested in computer science while studying data science, and I recently started focusing on my programming skills. Outside of school and work, I enjoy baking sweet desserts, going to exhibitions (especially ones about history and civilization) and traveling to museums around the world.
What do you work on at Google?
This summer, I'm working on the Android engineering team. My main project is to improve the user interface for a platform that lets people manage their Android device through a web browser.
Why did you apply to Google?
After informally studying computer science for a few months, I worried that I wouldn't be able to learn more without officially majoring in it. So I started looking for internships that would help me build my CS skills in the professional world. Luckily, I heard that Google was hosting an intern recruiting event, and that's where I learned about the STEP internship program. It was exactly what I was looking for, so I took a chance and applied.
How did your interview process go?
The entire process — from the first conversation with my recruiter to meetings with my potential managers — made me feel special because of how personalized it was. I felt encouraged to express my opinions, and my interviewers welcomed my curiosities. It was a good environment for me because I was full of questions, not only about Google but about the interviewers themselves. My mom, who was in the next room while I did my virtual interview from home, even said it seemed like I was the interviewer, not the interviewee!
How did you prepare for your interviews?
I mainly focused on studying algorithms. And because English isn't my first language, I practiced expressing my thoughts in English. Once the interview schedule was confirmed, I tried hard to relax and be confident. I knew everyone applying to Google was good at algorithms, so my biggest hurdle was believing in myself.
Any advice for aspiring Google interns?
No matter what other people think (or even what you think of yourself), challenge those assumptions. It's important not to be afraid of failure, and if you're eager to learn and grow, you need the courage to take an opportunity when it comes along. In my case, I'm quite self-critical and tend to limit myself, especially when it comes to my abilities. To overcome this bad habit, I took on the challenge of the STEP internship program. Throughout the application and interview process, I kept repeating to myself that I have nothing to lose, and that I can even learn from the process itself.