How leading Google One is like solving a puzzle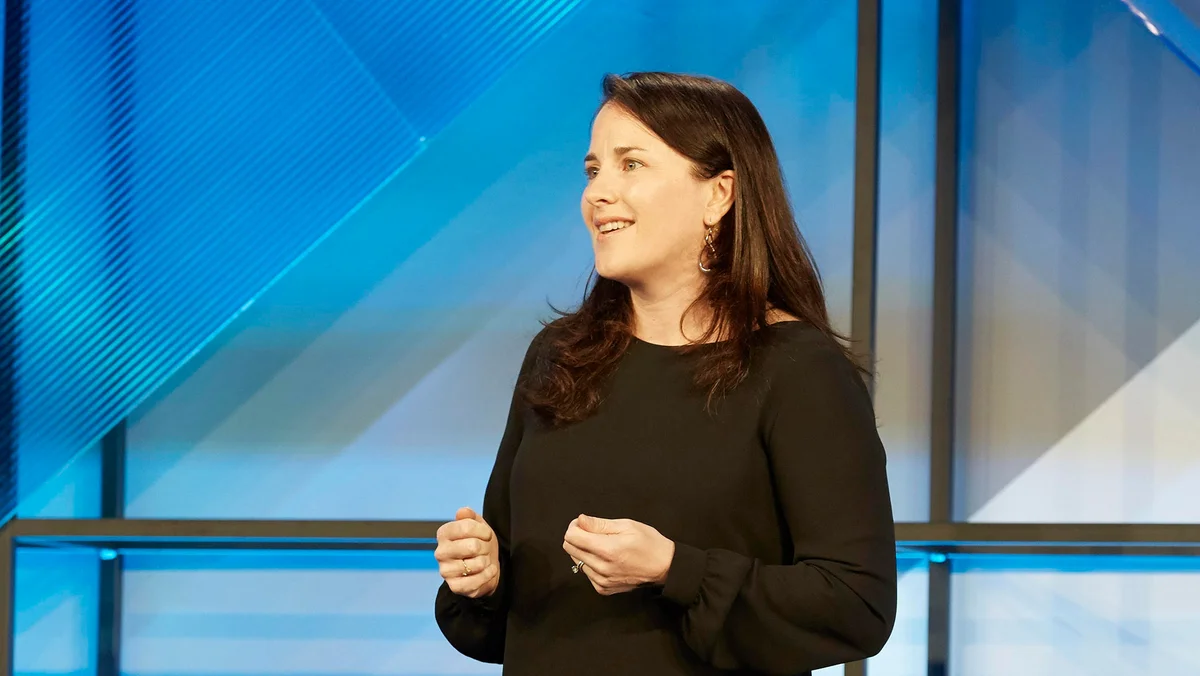 When office life became video call life in 2020, people around the world experienced the drain of remote meetings. Larissa Fontaine might be the one exception. "Video calls can be hard because you're just moving from one thing to the next...but I also get a lot of energy from them," she says with a smile. "I realized I actually like jumping from topic to topic." Holding up her notebook, she admits one caveat: "But I have to write things down! Otherwise I won't retain it all." 
By "it all," Larissa means the many product teams she meets with every day. Larissa is the vice president of Google One, a subscription service that includes cloud storage and extra benefits to give users peace of mind, such as automatic phone backup, enhanced security features, family sharing…the list goes on. This role requires her to act as something of a puzzle master, making sure everything works together just right, so that different departments, partners and ultimately — most importantly — customers get what they need. Luckily, she's up to the task. "I enjoy problem-solving," she says. "I find it really invigorating."
How would you describe your job to someone who doesn't work in tech?
I say I work on Google One, which is a subscription that gives you more storage and premium features across different Google products — basically, a membership to help you get more out of Google. I work with Googlers across different areas like engineering, marketing and design to figure out how to make Google One even more valuable for our members. 
What are the most challenging and most rewarding parts of your job?
They're the same thing: partnering with so many different teams and products across the entire company. It can be complicated trying to solve for the needs of that many product areas. At the same time, when teams come together and find a great solution, it's exciting. I am always impressed with the creativity and collaboration required to make amazing experiences for users that also work really well for different products and our partners.
Did you always want to work in tech?
I took a mechanical engineering class in college, and it was sort of like "MacGyver," where you have things like foam core and string and tape and you have to figure out how to precisely move an object across the room without picking it up. I loved figuring out ways to solve these crazy problems, I loved being part of a team, and I loved being super hands-on building things. I ended up majoring in mechanical engineering and then also getting my master's degree in mechanical engineering. 
I want to hear how you're doing, what's going on in the rest of your life — and then we can get into the potentially harder, thornier stuff we need to talk about.
How have you seen the subscription model take over tech?
The open, free internet is still incredibly important, and ad-supported models provide significant value to users. There are also cases where ad-supported solutions may not be the right fit. Subscriptions are growing across industries, not just tech. Car companies are building subscriptions, kids' clothing companies — there are many examples. And it's because people rightfully expect ongoing value for the things they buy. Buying something that's one-and-done, that doesn't consistently get better, isn't as appealing. Tech lends itself particularly well to this idea, because we can provide more innovation and continuous improvements over time. 
What's a habit or routine that helps you in your job?  
I have a habit of spending the first few minutes of every meeting just connecting with my coworkers, especially in video calls. Having an awareness of other people's overall wellbeing is personally important to me, and I also think it helps us work better together. I want to hear how you're doing, what's going on in the rest of your life — and then we can get into the potentially harder, thornier stuff we need to talk about. It makes my work a lot more enjoyable and I think it makes the people I work with feel the same — at least I hope so! 
We created these values for our team a couple of years ago, and one of them is "woohoo often." It sounds silly, but we do a group "woohoo!" out loud when we have a win or hit a milestone, personal or work-related. We kept it going throughout working from home, and it felt a little strange at first to cheer "woohoo!" over a video call, but it's actually been great. 
What's something about you that would surprise people? 
I did gymnastics growing up and was on the national team for about nine years and I competed on two world championship teams. I have a move named after me,
the Fontaine
. It was considered difficult at the time, but you'll see far more impressive skills from Simone Biles in Tokyo!