How this Google intern is spending her summer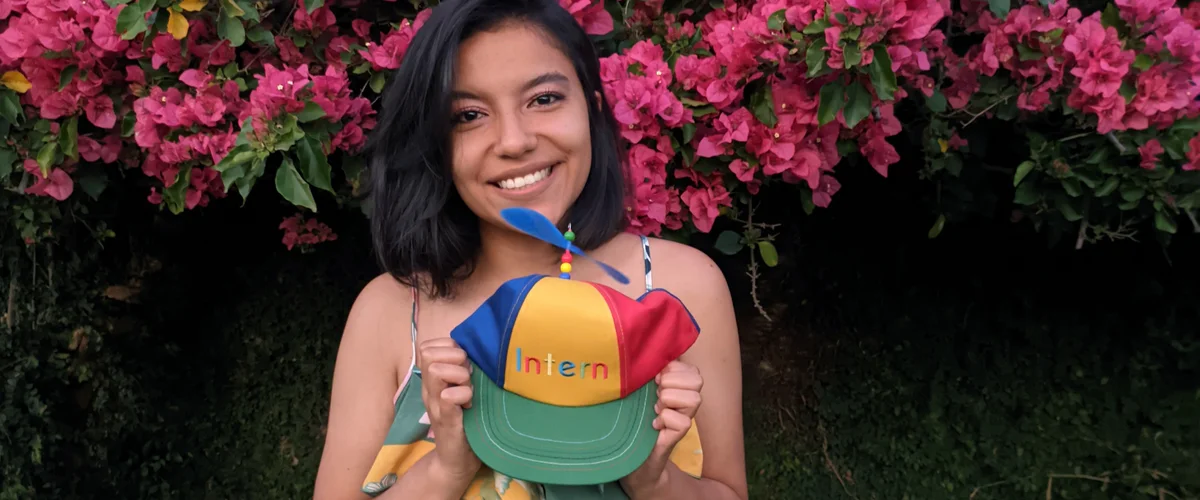 Welcome to the latest edition of "My Path to Google," where we talk to Googlers, interns, apprentices and alumni about how they got to Google, what their roles are like and even some tips on how to prepare for interviews.
Today's post is all about Micka Alencar, an intern from Brazil who's spending her summer on the Google Cloud team.
Can you tell us a bit about yourself?
I study production engineering at the Federal University of São Carlos in Sorocaba, Brazil. This summer, I'm interning for the Google Cloud team! Helping people really energizes me, so I also volunteer with local community projects in my free time, like teaching English classes to children. Outside of that, I like to watch anime and spend time with my family.
What do you do at Google?
I'm a Google Cloud Strategy and Sales Operations intern. In this role, I research cloud market trends and look for opportunities to grow our Google Cloud business in Latin America. Right now, I'm working on two main projects: developing a more structured onboarding process for our sales team, and building a framework for measuring our team's progress.
Why did you apply to Google?
I decided to apply for an internship at Google because of how closely the company's values ​​align with mine. I've always dreamed of working at a place where I wouldn't just be a number, but an important part of something bigger. At Google, my work is relevant, I'm heard and I can be myself without any judgment or fear.
How did your interview process go?
Google's interview process was different from what I was used to. Here, you're evaluated across a broad set of skills, not just your technical abilities. Both of my interviewers were very kind, and they made me feel comfortable from the start. They helped turn that evaluative moment into a pressure-free conversation where I could share my points of view, ideas and, ultimately, who I truly am.
Micka and her family, who she credits with playing a big role in her professional development.
How did you prepare for your interviews?
To prepare for my interviews, I reflected on critical moments in my life and career and crafted a narrative around them. I also visited Google's Careers site for interview tips and did several rounds of mock interviews with my friends.
How has it been working remotely?
Amazing! My onboarding process was so well organized, and my team has given me the support I need to succeed in this internship. And even though I'm working remotely, I recently met my team in person at the São Paulo office. This was an important moment for us to get to know each other even better.
Any advice you'd give to aspiring Google interns?
First, be authentic and don't try to fit into patterns or create false appearances. At Google, individuality is highly appreciated and is an important part of the candidate selection process. Second, don't diminish yourself in any way — you can be whoever you want to be. And if you think you can work at Google, then you can! And finally, dedicate yourself to your dream and believe strongly in your capabilities.