How this intern's passion for Africa led her to Google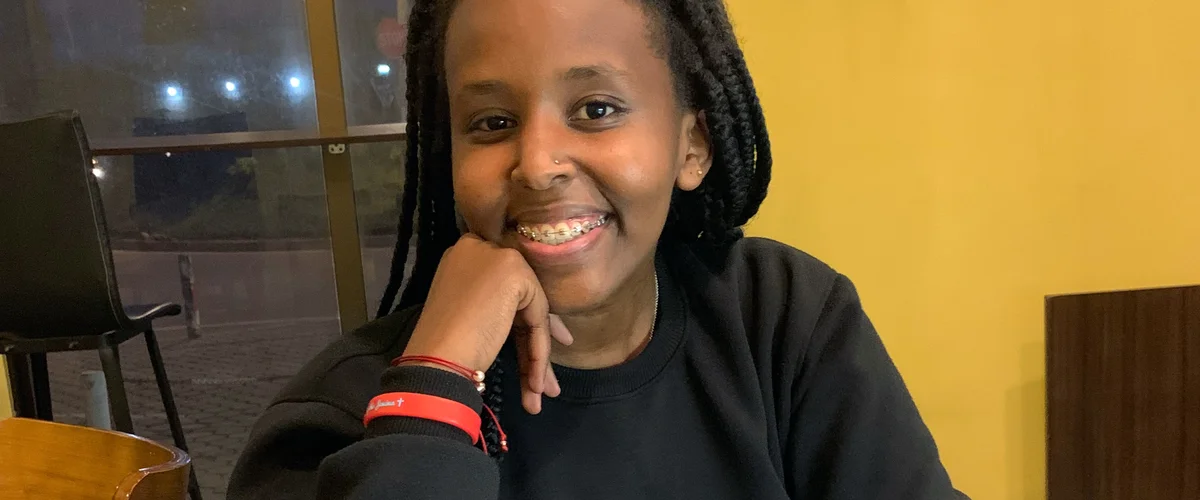 Welcome to the latest edition of "My Path to Google," where we talk to Googlers, interns, apprentices and alumni about how they got to Google, what their roles are like and even some tips on how to prepare for interviews.
Today's post is all about Angela Kagabo, a Kenya-based intern working on marketing projects for the Ads sales team.
Can you tell us a bit about yourself?
I was born and raised in Kigali, Rwanda in a family of four children and a super mom. Two words that best describe me are authentic and funny (I might be exaggerating the funny part but my own jokes crack me up). I'm a rising junior, studying international business and trade at the African Leadership University in Kigali. I'm very passionate about women's rights, my country and the African continent — particularly her stories, people, history and, most importantly, her future.
What do you work on at Google?
I'm an intern with Google's Sub-Saharan Africa (SSA) marketing team, and I'm working out of our Nairobi, Kenya office this summer. I support marketing projects for our Ads sales team, like planning client events. So far, I've had a blast working with the SSA marketing team because of all the new things I get to learn every day. I even got to meet most of my team at a recent offsite in Cape Town, South Africa.
Angela and her teammates participating in a community service project
Why did you apply to Google?
I applied because I was inspired by all the Google products that have made my life easier — like Google Forms and Google Sheets, my go-to tools for collecting feedback and organizing data. And I wanted more people, especially those in lower-income communities, to know about and have access to these products. Google's company culture was another big draw for me, as was the opportunity to work on projects specifically focused on Africa.
How did your interview process go?
Honestly, it couldn't have been a smoother process. Although I went into the interviews feeling nervous, my interviewers put me at ease. In one of my interviews, I remember not understanding one of the questions. However, I felt comfortable enough to tell my interviewer (and now manager), "I'm not sure I understand that. May I have more context?" And she happily explained. As it turns out, not knowing the answer right away doesn't mean automatic rejection — it actually means there's an opportunity to learn something new.
How did you prepare for your interviews?
While the interview process was different from what I was used to, my recruiter shared a lot of resources to help me better understand the process and team I was interviewing for. I also spent a lot of time watching YouTube videos from previous Google interns and the Google Students team, and about overall interview etiquette.
Any advice for aspiring Google interns?
First, be yourself. Don't try to fit into a box you think Google expects you to be in — because there is no box. Second, if you're thinking about applying, watch videos on the Google Students YouTube channel. They'll teach you how to create a strong resume and give you insight into the recruitment process. Also, spend time on Google's career site because there's a lot of important information to help you better understand the company.
And finally, just apply! I almost didn't, because I didn't think I'd actually get this internship, but I'm so glad I pushed myself to do it. If you're worried about the interview process, Google is rooting for you and will share all the resources you need to be prepared. So go for it!