How Unni's passion for social impact led him to Google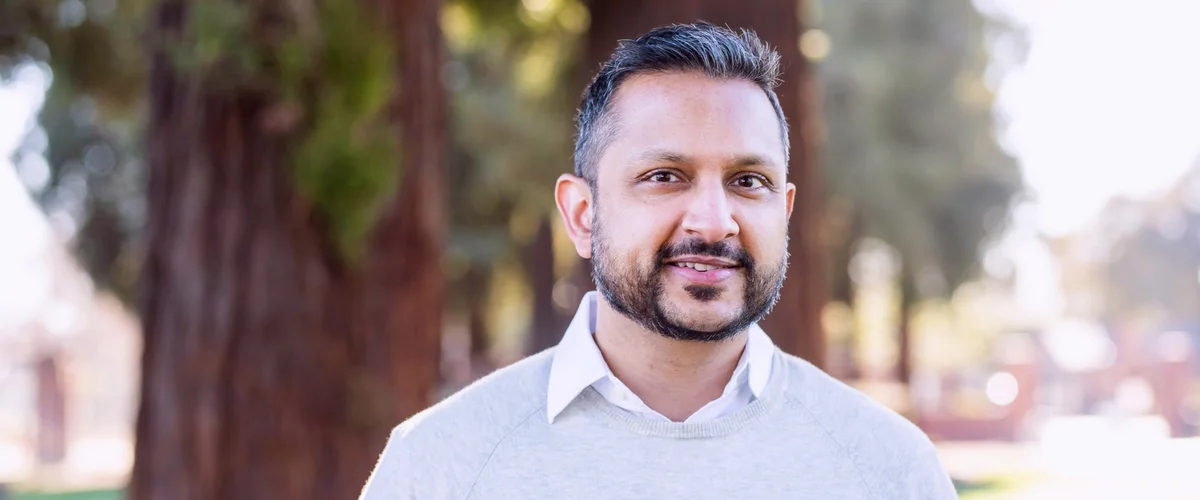 Welcome to the latest edition of "My Path to Google," where we talk to Googlers, interns, apprentices and alumni about how they got to Google, what they do in their roles and how they prepared for their interviews.
In celebration of Asian Pacific American Heritage Month, today's post features Unni Nair, a senior research strategist on Google's Responsible Innovation team. As a second-generation Indian American, Unni's background has helped shape his passion for sustainability and responsible artificial intelligence (AI).
What's your role at Google?
I'm a senior research strategist on the Responsible Innovation team. In this role, I use Google's AI Principles to help our teams build products that are both helpful and socially responsible. More specifically, I'm passionate about how we can proactively incorporate responsible AI into emerging technologies to drive sustainable development priorities. For example, I've been working with the Google Earth Engine team to align their work with our AI Principles, which we spoke about in a workshop at Google I/O. I helped the team develop a data set — used by governments, companies and researchers — to efficiently display information related to conservation, biodiversity, agriculture and forest management efforts.
Can you tell us a bit about yourself?
I was born in Scranton, Pennsylvania, but I lived in many different parts of the U.S., and often traveled internationally, throughout my childhood. Looking back, I realize how fortunate I was to live in and learn from so many different communities at such a young age. As a child of Indian immigrants, I was exposed to diverse ways of life and various forms of inequity. These experiences gave me a unique perspective on the world, helping me see the potential in every human being and nurturing a sense of duty to uplift others. It took dabbling in fields from social work to philosophy, and making lots of mistakes along the way, to figure out how to turn this passion into impact.
In honor of Asian Pacific American Heritage Month, how else has your background influenced your work?
I'm grateful for having roots in the 5,000+ year-old Indian civilization and am constantly reminded of its value working in Silicon Valley. One notable example that's influenced my professional life is the concept of Ahimsa — the ethical principle of not causing harm to other living things. While its historical definition has been more spiritually related, in modern day practice I've found it's nurtured a respect for nature and a passion for sustainability and human rights in business. This contemporary interpretation of Ahimsa also encourages me to consider the far-reaching impacts — for better or for worse — that technology can have on people, the environment or society at large.
How did you ultimately end up at Google?
I was itching to work on more technology-driven solutions to global sustainability issues. I started to see that many of the world's challenges are in part driven by macro forces like rapid globalization and technology growth. However, the sustainability field and development sector were slow to adapt from analog problem solving. I wanted to explore unconventional solutions like artificial intelligence, which is why I taught myself the Python programming language and learned more about AI. I started hearing about Google's AI-first approach to help users and society, with an emphasis on the need to develop that technology responsibly. So I applied to the Responsible Innovation team for the chance to create helpful technology with social benefit in mind.
Any advice for aspiring Googlers?
Google is one of those rare places where the impact you're making isn't just on a narrow band of users — it's on society at large. So, take the time to reflect on what sort of impact you want to make in the world. Knowing your answer to that question will allow you to weave your past experiences into a cohesive narrative during the interview process. And more importantly, it will also serve as your personal guide when making important decisions throughout your career.