Malou Aamund turns career advice into a popular novel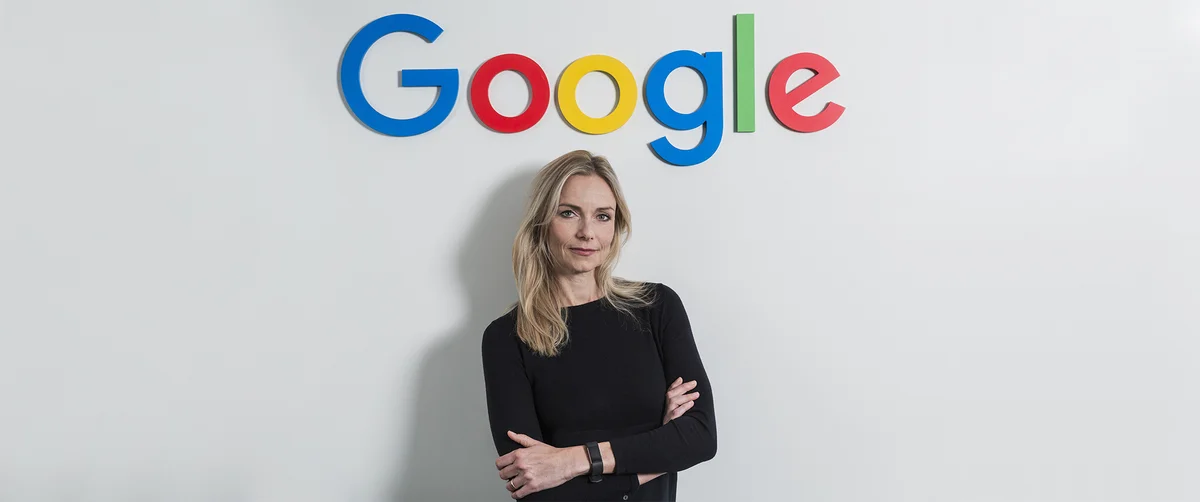 Malou Aamund is the Country Director for Google Denmark—a role that's typically associated with sales strategy, not fiction writing. But she recently became the author of a new bestselling novel. 
Called Maria, it's about two women who share the name. One of them chooses her family over everything else, only to find that she's sacrificed and given away so much of herself that there's nothing left of her own personality. The other Maria puts her career before everything and, in her determination to become a successful business leader, also loses herself.
"It's about self help and personal development—this is fiction as a format for helping build your career," Malou says. Typical career advice books—and there are plenty already—can be dry and detached. "I wanted to drive an experiment to see if you can get different emotions in people by putting this type of advice into fiction," she says.
We (virtually) sat down with her to learn how her literary pursuits complement her day job—and vice versa.
How do you explain your job at a dinner party?
I'm responsible for all of Google's business in Denmark, all the amazing things we're doing with Grow with Google, and helping build small businesses. And I also work with many industries here in Denmark.
Your career has taken some strange detours—what are some of those?
The red thread has been that I've spent more than 20 years in tech at Microsoft, IBM and now Google. But along the way I also spent four years as a Member of Parliament in Denmark, representing the then-leading liberal party.
The idea of a political career started after I'd been on an international assignment in the U.S. for a few years. I got back to Denmark and thought, compared to the U.S., there was a standstill in our innovation agenda. As a business leader I could make recommendations, but what I really wanted was to take leadership and ownership. After I helped craft some policy reforms for the party, they asked if I'd be interested in running for office. And from there it was a wild and rewarding experience.

What made you decide to write Maria?
It started 10 years ago. I was 15 years into my career, and was constantly seeing the same patterns when I was mentoring younger women. They felt there was a big personal cost for them to pursue their career dreams. It was disproportionate compared to how men felt at the same point in their own careers. I saw these amazingly talented women struggle with lower self confidence than men. I could see that in terms of how often women asked for a raise—they lacked the confidence to go in and demand what they deserved.
So I had the idea of creating a story where you had these two opposite personalities—one person who's thinking so much about other people's needs that she forgets herself, and the other who's self-centered and opportunistic. They follow the same life pattern, but react very differently at life-changing moments. I wanted to empower women to have an emotional response to the story and think about how they would actually react.
Is it based on real people?
Not really, but based on a lot of observations throughout my career, along with data and research that I've read. We now have so many insights into the fact that women have lower self esteem and how that unfolds in their career. It's the same research that we focus on in the #IamRemarkable initiative, a Google program to build self confidence in women. It's becoming an amazing movement, a life-changing moment for women to go through.
What's been the response to the book? 
I've been touring universities and leading career and book discussions. The most positive thing is that I'm seeing so many younger women embrace it, and really resonate with the characters' problems and emotions.
There have also been a lot of parents who read the book first, and then give it to their adult children. As parents we all want to impart some values, and help our kids not make the same mistakes that we have. Here, parents can actually give moral advice in a fictional format.
Will Maria be translated into any other languages?
The publisher had planned to bring it to the London Book Fair, which is now cancelled due to COVID-19. But they are actively working on bringing it to other countries and languages.
Who has been a strong female influence in your life?
One of the highest ranking female executives in IBM was my mentor when I was pregnant with my second daughter. She asked me to join her team when I was six months pregnant, and showed a very courageous and progressive view on female talent, and took a personal bet on me. She is still a great support and a good friend. 
What advice do you have for women starting out in their careers? 
Choose the right partner. I have many girlfriends whose careers are not as highly prioritized as their partners'. Then, when they decide to pursue their career aspirations, it all of a sudden becomes a choice between their job and their marriage. Fortunately, there are many supportive spouses, but you need to discuss your dreams and aspirations up front to set the right expectations.