An Olympian-turned-Googler trains the next generation of figure skaters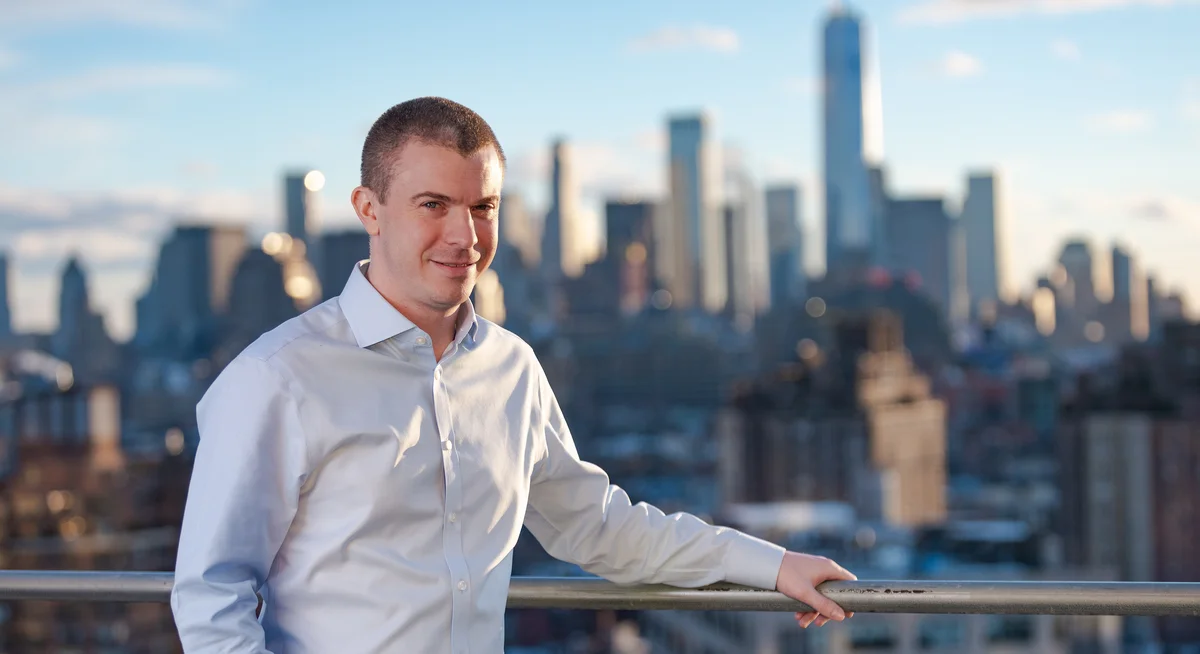 Editor's note: Passion Projects is a new Keyword series highlighting Googlers with unexpected interests outside the office.
On Saturday, Timothy Goebel received one of the biggest honors of his life. In an arena full of fans in Detroit, as his family, former teammates, and former coaches cheered him on, he stood on the ice and was inducted into the U.S. Figure Skating Hall of Fame, alongside two others. "I am truly humbled," Goebel says. "This weekend's events are some of the most cherished from my athletic career."
The moment was a major milestone for Goebel, though he doesn't skate much these days. Instead of spending his days on the ice, he spends them at Google's New York City office—and he wouldn't have it any other way.
During his figure skating career, Goebel earned the nickname "Quad King" because of his impressive quadruple jumps. In 2002, he took home the bronze for Team USA at the Salt Lake City Olympics, and then retired four years later.
Goebel's Hall of Fame induction, as seen on the arena's Jumbotron. 
Having proven himself on the ice, Goebel knew he wanted to get back to what he calls the "civilian" world. "I knew that I wasn't going to skate and perform all my life," he says. "As an athlete, I had accomplished what I wanted to do."
So he studied math, a subject he has loved since he was a child. Goebel says his parents always made sure academics were a priority, even when his skating career took off, so the transition off the ice wasn't overwhelming. After several years in the analytics field, he became a Googler, and that career move was a surprise for him.
"When I retired as an athlete, I never in a million years expected to be working at Google," he says. Initially, he thought he'd use his math skills in the finance world, but wound up applying his degree to marketing analytics. Now, when outside partners want to use Google's data for their analytics, they turn to Goebel.
Goebel beside the official poster for his Hall of Fame induction.
Heading from the Olympics to Google actually isn't uncommon. In fact, there are at least a dozen Olympians currently working at Google, with backgrounds in sports from figure skating to fencing to swimming. "The things that make you successful as an athlete at that level are the things you need to be successful at Google," Goebel says. "You have to be very self-disciplined, very driven and self-reliant to figure things out on your own without a set plan."
These days, Goebel serves on committees for U.S. Figure Skating, but has personally hung up his skates for good. "It's not like riding a bike. It's something that you really have to keep up with," he says, with a laugh. "If I would go back now and try to do triple jumps, it would not go so well."
Instead of perfecting his jumps, he's now focused on training the next generation of skaters. He's on the advisory board for Figure Skating in Harlem, an organization in New York that uses ice skating to foster academic success. Girls who participate in the program pair skating lessons with tutoring and academic enrichment, and they have impressive graduation and college placement rates.
"The success metrics are through the roof," Goebel says, speaking like a true analytics pro. "It's a really cool program and I'm really proud to be part of it."
Later in 2019, Goebel will receive an honor for his charity work at Figure Skating in Harlem's annual gala. So that means this year, he'll be recognized twice: once for his past Olympic triumphs, and once for his current work with future "quad queens"—or, perhaps, future Googlers like him.