Rachel Spivey helps Googlers find their "happy place"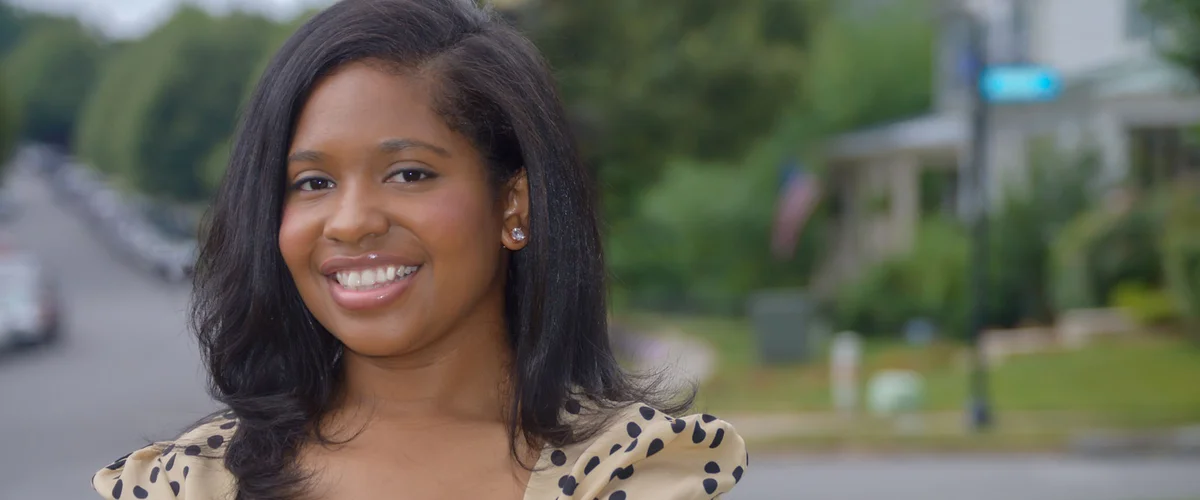 Rachel Spivey has been at a crossroads more than once during her 10 years at Google. "It can be challenging for anyone to navigate a large company, but it can feel especially isolating for underrepresented employees who might not see representation in leadership, or have sponsorship or an existing support network to lean on," she says. 
Today, Rachel leads a team of retention and progression consultants, a program she helped start two years ago that helps employees from underrepresented groups stay and thrive at Google. Since the program started, Rachel's team has retained more than 84 percent of the program's participants. 
We sat down with Rachel to discuss her role and the importance of diversity in the workplace. 
How do you explain your job at a dinner party?
I help underrepresented Googlers find "their happy place" at Google. It can be difficult to know where to go for career support, especially when you're talking about a company as big and complicated as Google. But to make our products reflect our users, our employees need to be representative of all our users. Our team's goal is to help ensure that, once they're here, underrepresented Googlers stay and thrive. Sometimes, that means working with them to navigate a challenge in their current role, and other times, it's connecting them to a new internal opportunity. 
You started the retention team two years ago. What was your inspiration?
The program started after we learned that Black+, Latinx+ and Native American+ employees in the U.S., where Google is able to report across race, were leaving Google at faster rates than the average, and women were leaving at a faster rate globally. Prior to this role, I was the Global Community Inclusion Lead for the Black Googler Network and HOLA (now Familia), two of our employee resource groups. During that time, I saw the retention challenges firsthand, which inspired me to champion our retention efforts. Through all my time at Google, mentors and others guided me through career highs and lows, and I wanted to help others the way they helped me. 
Talk more about the "attrition gap." What is it and what does it mean for Google?
Attrition refers to the number of employees who are leaving a company. We spend a lot of time hiring, and once employees are here, we want them to stay. In order to improve overall representation, we need to improve retention. It's our job to make sure underrepresented employees find satisfaction in their role, feel included at work and have opportunities to develop and grow. Right now, we're the only company reporting attrition data externally and we're using this data to inform how we approach our diversity and inclusion efforts. 
What specific things has your team done to improve retention?
If an underrepresented Googler is looking for support, they are referred to our team by People Operations, Employee Resource Groups, word of mouth or direct outreach. Each Googler in the program is then matched one-on-one with a retention and progression consultant to advocate on their behalf. The consultant might serve as a mentor or coach, connect the Googler to other support options, or locate internal mobility opportunities. 
For example, a Googler came to us thinking about leaving Google for a competitor. She enjoyed her role and team but wanted a career change. We connected her to a sponsor through the Black Leadership Advisory Group (BLAG), as well as the Mobility Experience team, which helps Googlers transfer to new roles, to help her find a new opportunity. Through this process, the Googler decided to stay at Google and got more involved in the Black+ leadership community. Today, she loves her new role and mentors other underrepresented Googlers on her new team. 
What are you most proud of? 
There is nothing more rewarding than helping Googlers find deeper career fulfillment at Google—whether in their current role, through internal mobility or making sure their feedback is heard. My team gets flooded with "thank you" notes, "you've changed my life" notes … Googlers seriously make me cry every day.
What's next for your team?
As part of Google's ongoing commitments to racial equity, our team will double in size, and each product area or function at the company will have a designated consultant. We're also expanding our focus beyond retention to helping Googlers progress their careers.
What advice do you have for people that are a part of underrepresented groups starting out in their careers?
Stay focused on your purpose. No matter who you are, there will probably be many obstacles that may come your way, but staying focused on your north star will help you stay grounded.