A look into one woman's job at Google: opening doors for other women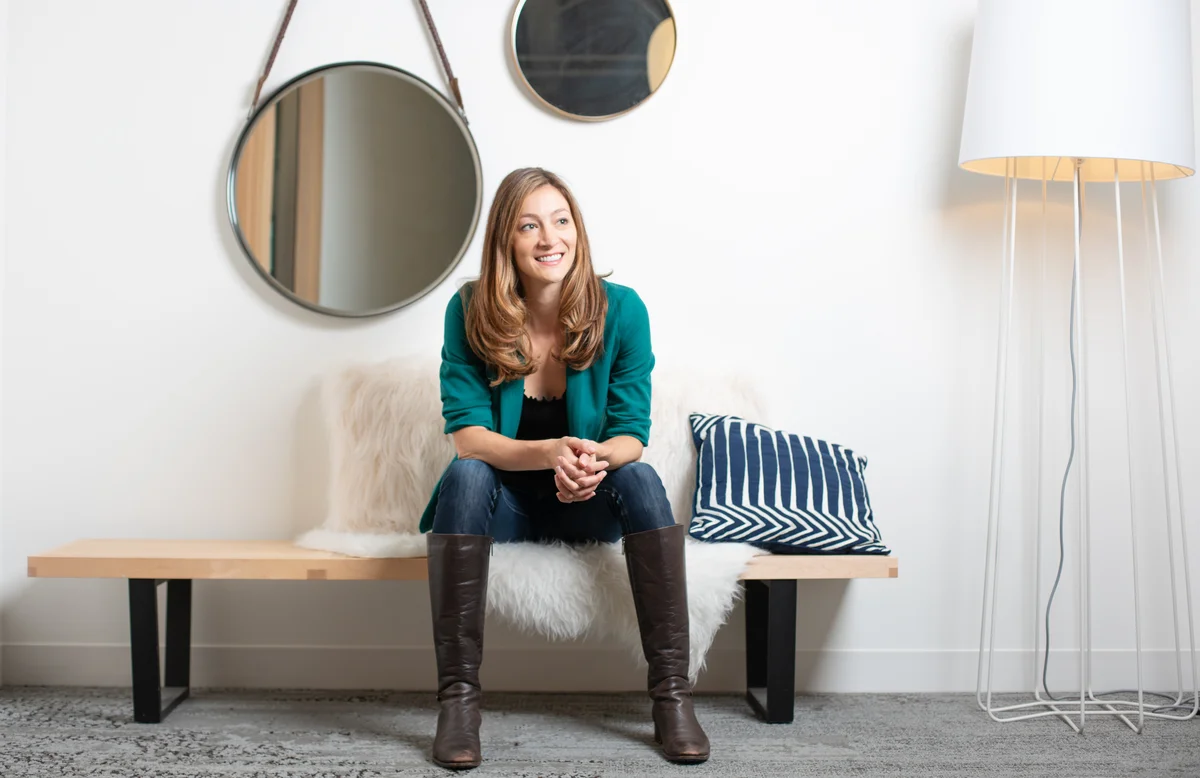 When I first talked to Elise Birkhofer, it was 5pm, the last phone call of the day. My energy was low and my feet were dragging—but that changed the moment I met Elise, whose enthusiasm is palpable (she described herself as "equally exhausted and inspired," but I could only sense the inspired part). She was in Australia for a gathering of Google women from Asia Pacific, who stepped away from their jobs for a couple of days to meet other women at the company, talk about shared challenges and the future they envision for themselves at Google. This is, in a nutshell, Elise's job.
In an industry that's majority male, she spends her time listening to women of all backgrounds, so that they feel included, are represented and can succeed at Google. From these conversations she works on solutions to reach these goals, ranging from leadership trainings, to speaker series, to multi-day summits like the one she led in Australia. With International Women's Day happening this week, it was the perfect time to sit down with Elise for the She Word. Here are a few things I took away from our conversation.
Talk about the things that matter
Elise is the global lead for women's community and programs, including Women@Google, the company's largest Employee Resource Group. ERGs are employee-led networks focused on diversity and inclusion within Google, and making an impact in their communities. Women@Google has more than 15,000 members, 120 chapters in 52 countries, with hundreds of women (and men, too) who volunteer their time leading programs and efforts. "They really care about making Google better for women," says Elise. "When we come together, it's my favorite part of the job. I get to cultivate and be a part of a diverse community who want to make a difference and talk about things that matter."
Find a place to let your guard down
To Elise, the greatest value of Women@Google is its sense of community. It can be isolating if you're the only woman on your floor or team, which we see more often for women of color and women engineers. "We want to create spaces where you can let your guard down and connect with one another, or an inspiring role model—someone who has navigated her own career at Google and wants to cultivate the next generation of leaders," Elise says. Coffee Club, for example, is a program to get more women into leadership positions. Participants are in cohorts paired with a mentor who coaches you through a six-month goal—like speaking onstage or building a network outside of your team—that can help you get to the next step in your career.
Elise with a group of ERG members and YouTube CEO Susan Wojcicki at the recent Lesbians Who Tech + Allies Summit in San Francisco.

Taking a selfie with part of the State of Black Women core planning team.

Elise at a Summit in Boulder with coworkers who partner on women's initiatives for their products and functions.
We don't have just one identity
There are many ERGs focused on race, ability, culture, sexual orientation, among other things. But "we don't just have one identity—our identities are made up of many things, both physically and culturally, and the intersections matter," says Elise. So Googlers across ERGs often partner up for a program or event series. Last year, the Black Googler Network and Women@Google put on the State of Black Women, an event that brought together Black female employees from around the world to talk about their experiences and share them with senior leadership, including our CEO.
Open doors, lift others up
Career development isn't the only way to get more women in leadership roles. "It's not just mentorship that helps women advance in the workforce," says Elise. "It's actual doors being opened." So Elise started a sponsorship program for senior leaders to reach back and lift others up. Women are paired with (mostly male) vice presidents to help them think through where they want to go next, and provide support to make that happen.
There's a sense of urgency to get things done
It's long-term work to create equity for women in all the spaces they live in, and we haven't yet gotten there at Google. Elise is driven by an "extreme sense of urgency," knowing that there are women who aren't being included or given the same opportunities as men in the tech industry. "Progress never feels fast enough. We all need more of that to courageously question the status quo," she says.
Know you are enough
As an advocate for women across Google, what fuels Elise's success? She credits her mindfulness practice: "being aware in the present moment with curiosity and compassion to whatever arises." She's a believer in meditation, journaling, and daily affirmations, particularly "I am enough." Just take a look at her laptop stickers for a couple other affirmations which include, "Breathe" and "Done is better than perfect."
We can and will do better
There's a group within Women@Google that advises on product inclusion, and they (along with others) were behind the icon on Google Maps that
calls out female-led small businesses
. That doesn't solve the representation gap, but creates a ripple effect beyond Google—it helps women entrepreneurs everywhere. So when asked if she's optimistic about the future of women in tech, Elise doesn't skip a beat. "Yes! I do this work because I believe that we can and will do better. There are women here with ideas for products that reach billions, and will shape the future of technology as we know it."