Why this Pixel engineer chose Google Taiwan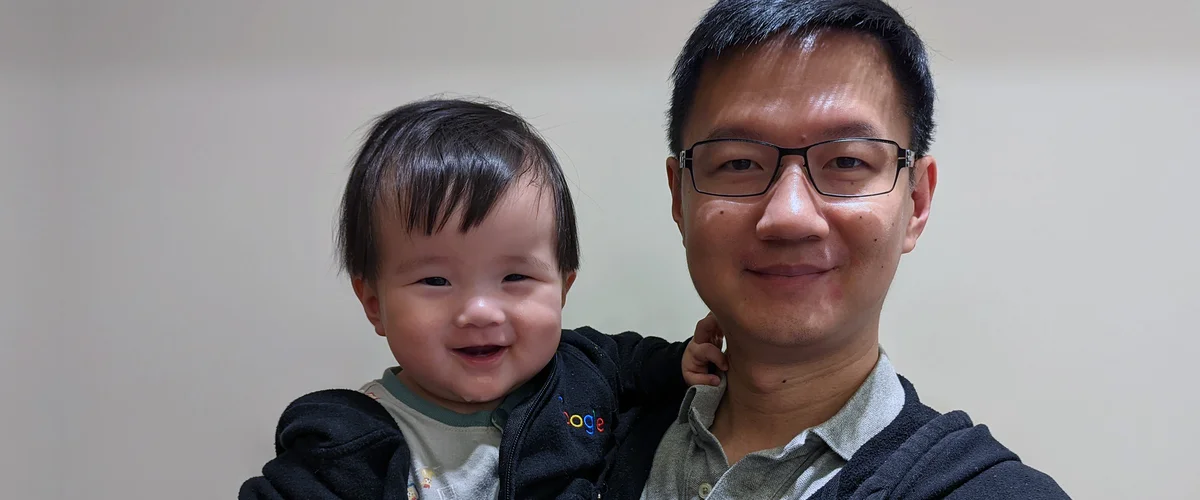 Welcome to the latest edition of "My Path to Google," where we talk to Googlers, interns, apprentices and alumni about how they got to Google, what their roles are like and even some tips on how to prepare for interviews.
Today's post is all about Gordon Kuo, a Taiwan-based engineer on the Pixel Mobile Wireless Team. He shares what makes Google Taiwan a unique place for engineers to work and advice for anyone interested in applying to Google.
What's your role at Google?
I'm an engineering lead on the Pixel Mobile Wireless team. Our goal is to help connect people across the world with Google Pixel phones. We solve hardware and software challenges and work with different teams to improve functionality and performance. We talk about everything from design and bug fixes to performance optimization, which makes every day feel different. I love that no matter what we're working on, it's always interesting and helpful.
How did you land in your current role?
After completing my PhD in Computer Networking, I started my career at a Taiwanese integrated circuit (IC) design company. After that, I worked on modems at a technology company in China for several years. During that time, I had a few friends and former colleagues at Google, and when we spoke about their jobs and the company culture, everyone shared really positive experiences. Getting the chance to build a career around work that I enjoy was one of the biggest draws. So I applied and interviewed — and now, two years in, I'm leading a team.
What was your application and interview experience like?
Above everything, my recruiter was really supportive, which helped make the process feel much more straightforward. I actually applied and interviewed for another engineering position at first, but I didn't end up getting it. I was disappointed at the time, but it wasn't long before my recruiter shared another position that was even more aligned with my skills and career goals. Finding the right fit doesn't always happen right away, and I appreciated that my recruiter was so committed to setting me up for success.
What have you learned about leadership since joining Google?
Google is a place where people truly listen and communicate openly. Because of this, I've learned to never assume anything. Instead, I put in the time to better understand my team and others we work with. It's important to stay on the same page when you're leading a team or project, and that requires respect and regular communication.
What makes Google Taiwan such a special place to work?
Taiwan is home to world-class integrated circuit design companies and is known for its thriving manufacturing industry. There's a lot of exciting product development work happening here too, and it's one of our largest sites in Asia. In fact, Taiwan is our largest hardware hub outside of the U.S. — with an engineering team that is uniquely skilled in both software and hardware integration. We collaborate with other functions and teams worldwide, and have opportunities to lead important projects from start to finish. From working on widely used products to building and leading a team, I've had growth opportunities here that I couldn't have imagined just a few years ago. I'm continually inspired by the work we do.
On a more personal note, Taiwan is a relatively small island, easy to get around and nestled between the beach and the mountains — it's a pretty nice place to work!
You recently participated in a live-streamed event about career opportunities at Google Taiwan. Can you tell us more about that?
The event was aimed at helping potential candidates learn more about technical career opportunities at Google Taiwan and what it's like to work with us. I really enjoyed the conversation! If anyone is interested, they can watch the recording.
What advice do you have for aspiring Googlers?
Work closely with your recruiter! My recruiter guided me through Google's interview process, shared tips about how to answer leadership-based questions and gave me insight into what the technical interview would be like. I hadn't experienced this kind of interview support and care before, and it went a long way in helping me prepare. If you're applying for an engineering role, I recommend doing programming exercises to practice your coding abilities. I also revisited my textbooks to review material, brushed up on my skills and searched for tips online from previous interviewees. Going through an interview process can be nerve-wracking, but the best thing you can do is just go for it.