A Googler's impact on future Latino leaders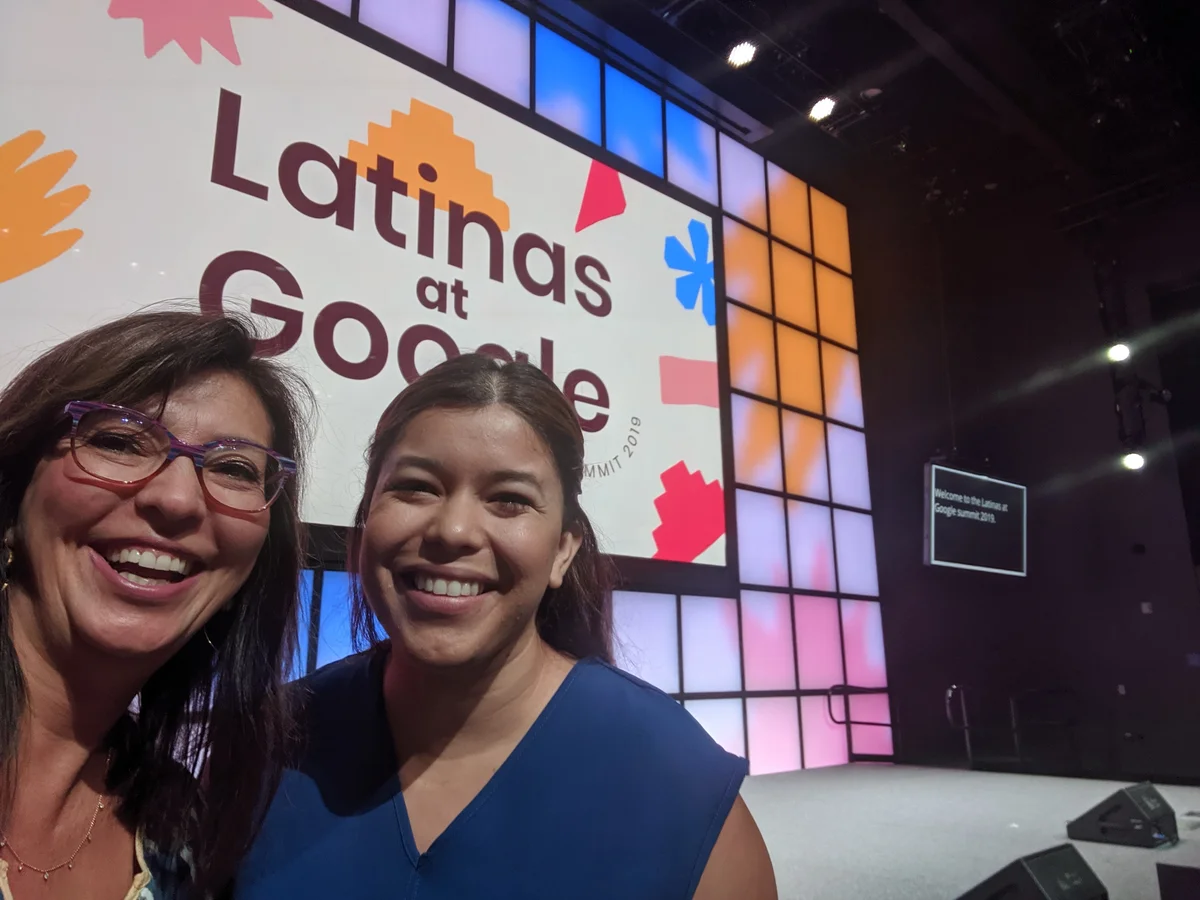 Welcome to the latest edition of "My Path to Google," where we talk to Googlers, interns and alumni about how they got to Google, what their roles are, and career tips.
Today's post is about Monica Silva-Gutierrez, who shares how great mentors and mindfulness can sustain a professional journey, and how she is honoring Hispanic Heritage Month.
What do you do at Google?
I lead strategy and operations for the Core Systems and Experiences team at Google, which is responsible for making sure our products are always working and delivering the best possible user experience.
What was your path to Google?
I grew up in a small town in Texas along the Mexican border. My mom was a farm labor and women's rights activist, and my dad was a salesman. Right after college — I attended a "Hispanic-serving" institution in San Antonio — I worked as a political advisor and scheduler for former United States President Bill Clinton's first presidential campaign, which helped me land a full-time position in his administration. In that role, I got to travel the entire world and experience many different cultures. While incredibly rewarding, it was pretty exhausting. So I took an intentional pause and spent time living in a meditation ashram in upstate New York, where I learned the art of yoga and mindfulness. From there, I entered the nonprofit world and focused on campaign finance reform. Through this work, I met my lifelong sponsor — a long-time Googler who encouraged me to apply to a position here. And now, here I am, six years later.
Outside of your core role, you are a leader in the Hispanic community at Google, specifically working with Latino leaders. Can you tell us about that?
I helped create Google's first Latinx Leadership Council, to show that "if you can see it, you can be it." We work to promote visibility and encourage our Latino leaders to advocate for the inclusion, advancement, and representation of Hispanic and Latino Googlers across the globe. This past year, I launched mentorship and sponsorship programs to elevate emerging Latinx leaders, including helping them prepare for promotion and look for stretch opportunities. So far, we have supported 80 emerging leaders. It's early days, but we are really proud of the progress we have made.
Monica, Second from left, at the Latinas@Google summit 2019 with the steering committee.
What are you doing to celebrate Hispanic culture this month?
I am trying to slow down more. One of the things I appreciate most about my Mexican heritage is that before you get any work done, you talk to people, you sit down, you understand and ask questions about loved ones. You make a connection. As we celebrate Hispanic Heritage Month, I am reminding myself of this and prioritizing human connection in my day-to-day interactions.
Monica and her family on a hike.
Any tips for other aspiring Googlers?
Seek out great sponsors — people who will advocate for you and help you see opportunities. And when someone takes a chance on you, pay it forward. Someone who saw my value and understood how that would benefit the tech sector referred me to Google. Now, I dedicate time to supporting others who, like myself, may have grown up in a small town in Texas, and might feel that a company like Google is a bridge too far. As you move forward, continue to build a network of champions to help you solve problems and navigate the inevitable bumps in your career.
And, always remember to breathe.