An Army veteran's journey to Google: 5 lessons learned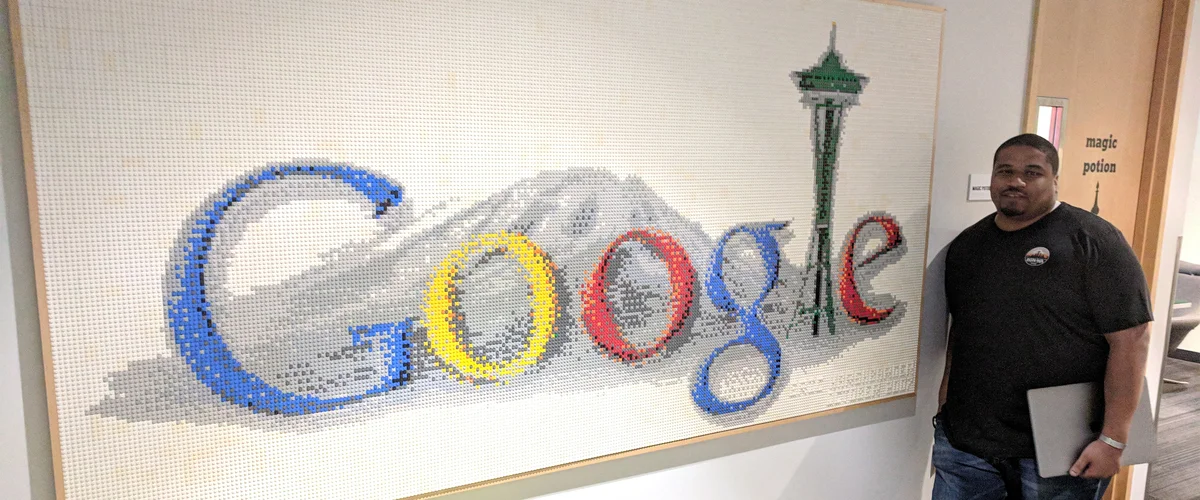 I've always been interested in technology and how it can connect people to the world. I still remember when I turned on my first computer as a kid and it felt like my entire world had opened up. So when I was getting out of the US Army in 2013, Google's mission was particularly appealing to me. But as a transitioning military officer, Google and the tech industry felt like completely different worlds from the one I knew as a soldier. 
Turns out my time as a platoon leader and transportation officer in the Army had prepared me to eventually become a product support manager at Google. The Army taught me how to quickly observe and develop processes, and both of those skills helped me quickly ramp up in my role at Google. 
Here are five lessons I learned from my transition from the Army to Google. I also shared my experience in a video Q&A with Google's Veteran Career Series, which is a great resource for any troop, veteran or military spouse interested in joining Google or exploring a career in technology. 
Veterans have skills that are attractive to tech companies.
My veteran background is a direct contributor to my success here. Veterans bring experience in critical competencies, such as project management, teamwork and leadership. My experience in the Army coordinating with units and allies taught me a lot about effective communication and lateral leadership, both which are essential in my daily work. 
Networking and research are important to transition from military to tech.
The one thing I would've changed about my original job search when leaving the military is doing more informational interviews and networking. Use your personal network and resources, like LinkedIn or VetinTech, to connect with tech employees and research companies. This will help you refine the narrative in your resume, learn the lingo and culture of the tech industry and form relationships that will benefit you in the future.
Seek more credentials and certifications, but it's ultimately about you.
Your passion, critical thinking skills and demonstrated impact will nearly always outweigh your certifications. Many of the jobs at Google rely on the same essential skills. Before you sign up for a technical course or certification, make sure you do the work to understand your interests, skills and aspirations. Once you know your personal brand, you can decide how your technical skills match up with your ideal role. Consider preparing a functional resume if it helps you bring out the skills as listed in the job description.
Service and purpose continue at Google.
Google has employee groups and networks, such as the VetNet, which includes Googlers from all backgrounds and regions. These groups allow us to connect and work together on things we're passionate about, whether discussing how Army Football is better than Navy or coaching veteran job candidates. Having that shared purpose creates a culture of comradery. It may not feel exactly like the military bond, but it's familiar to anyone with a service background.
Success at Google means navigating ambiguity.
At Google problems we face have endless options for resolution. Successful Googlers know how to operate in a space will little direction, take calculated risks and learn quickly from their mistakes. This type of environment doesn't appeal to everyone, especially if you're used to an organization with standard procedures and traditions. If you're interested in a role in tech, reflect on this to make sure it's a role you can approach with passion.
Looking for advice on transitioning from the military to a role in tech? The five-part Career Series is now available to watch online. You'll learn how veterans are a great match for tech companies, especially Google.