Bickey Russell finds inspiration from his native Bangladesh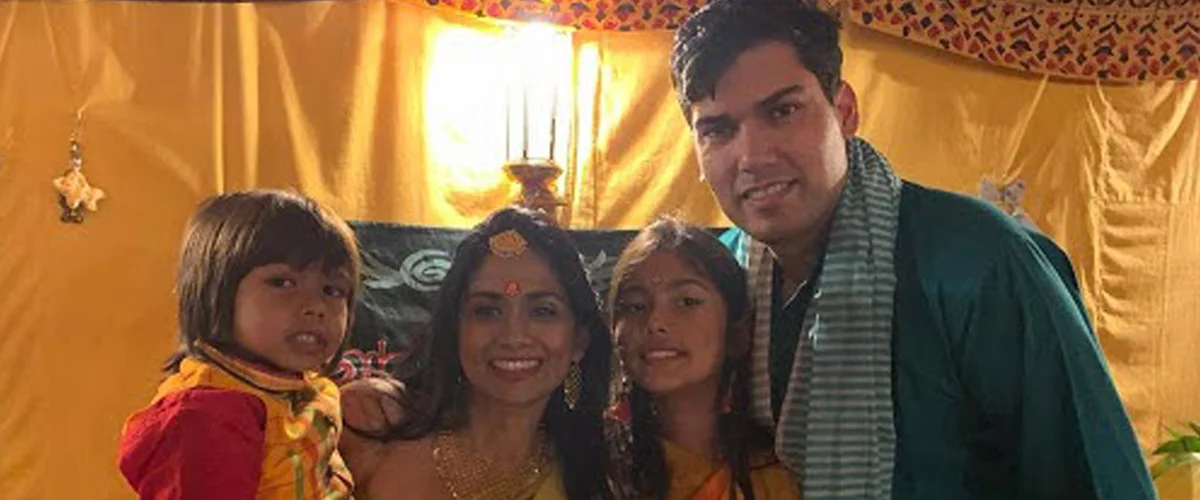 Welcome to the latest edition of "My Path to Google," where we talk to Googlers, interns and alumni about how they got to Google, what their roles are like and even some tips on how to prepare for interviews.
Having spent his childhood between London, Milan and Dhaka, Bangladesh, Bickey Russell began his career at Google in sales before pursuing his passion for developing technology to serve under-resourced communities. Today, he's the founder and leader of Kormo Jobs. Guided by Google's commitment to our AI Principles, Bickey and his team are helping job seekers across Bangladesh, Indonesia, and India find meaningful work. 
What's your role at Google?
I founded the Kormo Jobs app and currently lead global product operations for it as well as some other new projects in the Next Billion Users initiative at Google.
I drive Kormo Jobs' go-to-market approach. This involves things like working with employers to use Kormo Jobs to post openings on our platform and building up a community of job seekers who get value from Kormo Jobs as they look for work and grow their careers.
Participants at a vocational training institute in Jakarta learning about Kormo Jobs.
You've held a few different roles in multiple offices. How did you end up working on Kormo Jobs? 
I'm super passionate about the positive impact technology can have on society in countries like my native Bangladesh. Throughout my career at Google I have moved from business analysis to sales, partnerships management and leadership roles, and worked in London, Mountain View and currently, Singapore. Despite all that change, I have always been involved with initiatives to make Google products work better in Bangladesh—ranging from Maps to Bangla language capabilities. 
In 2016, I was fortunate to be able to collaborate with colleagues and pitch an app idea I had to Google's internal innovation incubator, Area 120. We were hoping to use machine learning to build a better way to help people in Bangladesh get jobs in more blue-collar sectors. Our small team was fortunate to join the Area 120 program, and after just three years, our app became a Google product. Kormo Jobs is live in Bangladesh, India and Indonesia. 
And what were you up to before joining Google?
I grew up in London, Milan and Dhaka, spending middle school and high school  in Dhaka before returning to London for university where I did a degree in geography.
I worked in retail throughout my time in university. The highlight was probably selling band t-shirts in Camden Market! My first full-time job was working as a researcher, and then as a business analyst. 
Can you tell us about your decision to apply to Google?
I was fascinated by the Internet, and I wanted to join a fast-paced company that has an entrepreneurial and open working culture. Google's vision was majorly inspiring and so attractive to me at the time, and it still is. I felt that if I could join a company like that, I could make an impact.
I applied via the Google careers page. The interview day was quite nerve-wracking, but actually a lot of fun. I remember talking a lot about my interest in cricket, plus my favorite websites and Google products. I was also asked to propose a plan on how we might develop the market for Google AdWords in the UK for a particular industry. That was a challenge, but I guess I did okay!
The Kormo Jobs app being presented at a Google India event.
Can you tell us about the resources you used to prepare for your interview or role?

I didn't know anyone who worked at Google at the time, but since I knew the job was to join the advertising business in the UK, I reached out and talked to a lot of my network in the advertising and media space to prepare. Plus, I used Search to do research!
Do you have any tips you'd like to share with aspiring Googlers?
I would say that aspiring Googlers should really think about why they are interested in the specific role they are applying for. I often interview candidates who are keen to work at Google but haven't done enough preparation on why they would be a good fit for the role and team that they have applied to join.
Bickey working with an employer using Kormo Jobs.
What inspires you to log in every day?
Having been at the company a long time, I've seen firsthand countless times the impact technology can have on people and society at large.
I am inspired by the fact that Google's AI Principles guide us to make socially beneficial AI systems—and that I get to work with an amazing team at Kormo Jobs to put this principle into practice every day. We invest in applying our tech capability to solving important problems—finding work, earning money, building a career—to people in places like my home town of Dhaka.
Every day I get excited when I see that we've helped more people get a job than we did the day before.