What this Cloud Googler learned from the military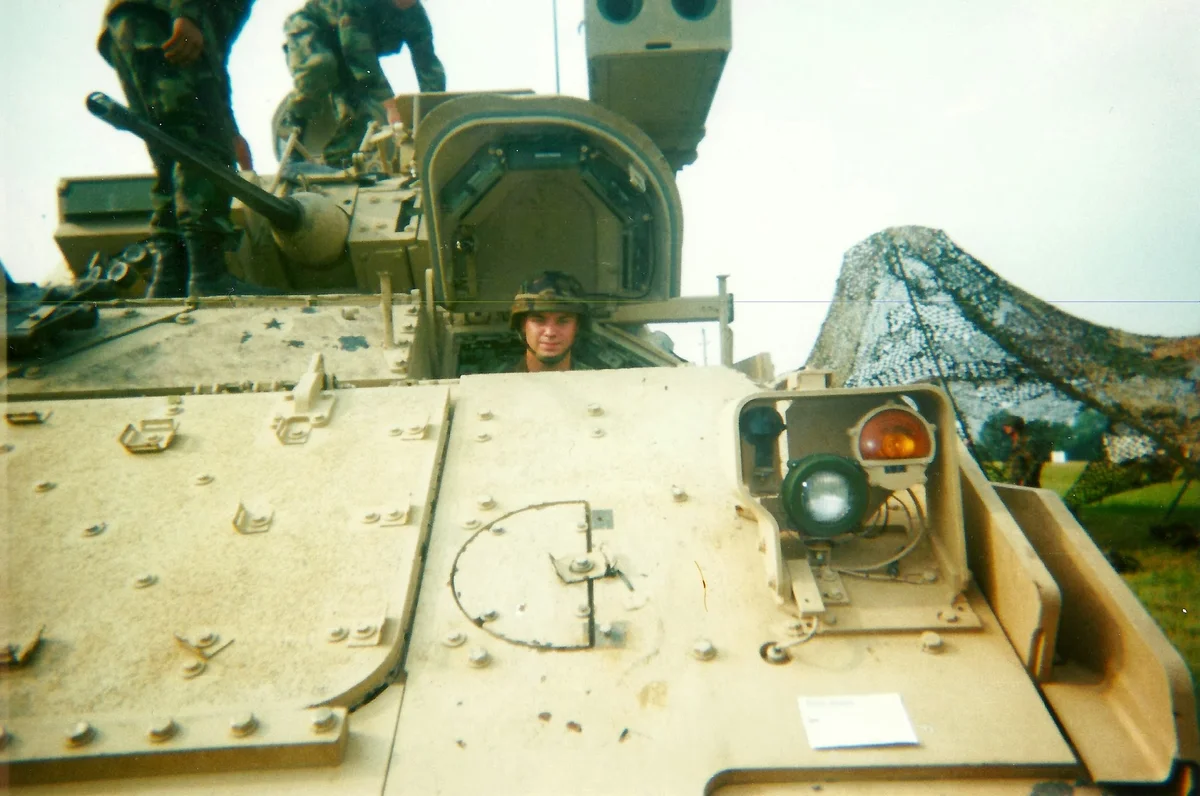 Welcome to the latest edition of "My Path to Google," where we talk to Googlers, interns and alumni about how they got to Google, what their roles are like and even some tips on how to prepare for interviews.
Today we spoke with Dennis James, Director of Cloud Customer Experience for the US East Region and a veteran of the United States Army. Dennis talks to us about his time in the military, his transition to Google and why it's important to keep trying — even if you don't succeed the first time.
Can you tell us a bit about yourself?
I grew up in Long Island, New York. Both of my parents were educators, and my father was also a volunteer (and eventually Chief) firefighter and paramedic. There was always a strong theme of leadership, academics and service in our household. 
That environment undoubtedly influenced my decision to attend the United States Military Academy — otherwise known as "West Point." Once I got there, I participated in many physical activities while also pursuing my passion for electronics. I majored in electrical engineering and spent most of my downtime tinkering with gadgets at West Point's computer lab. 
After graduation, I served as an infantry officer in the US Army with the 25th Infantry Division and deployed to Iraq from December 2007 to February 2009. When I returned, I left active duty to become an IT strategy consultant in Washington DC, while also serving as a Military Intelligence Officer in the Army Reserves. I attended Columbia Business School two years later, where I was accepted to the Google MBA internship program. I started full time at Google in 2013, and have been here ever since!
What do you do at Google?
I'm on the Google Cloud Customer Experience team, which provides consulting, training, technical account management and support services to our customers and partners. One example of our work that I'm particularly proud of is how we helped the New York City Department of Education support a quick transition to remote teaching and learning with Google Classroom. 
What made you decide to apply to Google?
During my deployment to Iraq, I realized I was ready for a new challenge outside of the military — ideally in the technology world. I started looking through a directory of former service members who now worked at tech companies, and connected with a Naval Academy graduate and Aviator who worked at Google. He shared helpful advice about his own journey, and helped me think about jobs I might like and what skills they required. Through his ongoing coaching and support, he became an important mentor and part of my path to joining Google.
I loved the idea of working at Google, but I hesitated to apply at first. I was worried that I wouldn't be considered a good fit because of my background, and that it would be hard to convey my experiences to someone outside of the military. It took me a lot of time (and work!) to overcome these feelings. But by continuing to meet with my Google mentor, growing my skills in the military, and earning my MBA, I ultimately built up my confidence to apply for an internship.
Dennis while serving in Iraq
Do you have any tips you'd like to share with aspiring Googlers?
Show up with enthusiasm and, most importantly, be yourself. In my case, I embraced my military background and channeled those leadership skills into the business world. And when I reflect on the reasons behind my success at Google, the vast majority tie back to my military experience. 
And finally, don't get discouraged if you don't succeed at first. If you're passionate about what you're doing, keep at it.
Dennis with his wife, Tiffany, and twins, Gabriella and Mason