Dre' Davis went from college to Google's data center team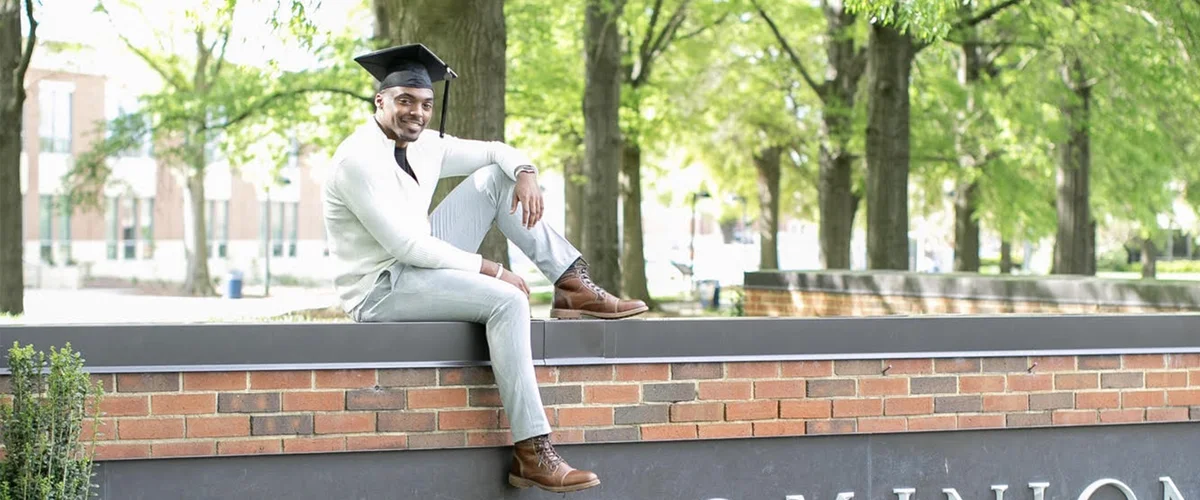 Welcome to the latest edition of "My Path to Google," where we talk to Googlers, interns and alumni about how they got to Google, what their roles are like and even some tips on how to prepare for interviews.
Today's story is all about Dre' Davis and his journey from not quite knowing what he wanted to do with his new mechanical engineering degree to joining Google's data center team in Loudoun County, Virginia and being part of a new data center site from the ground up.
What's your role at Google?
I'm currently a facilities technician on the Data Center Infrastructure Operations team. We maintain our data center infrastructure, keeping services like G Suite and YouTube up and running. 
The one thing I love about my role is something that is, by my knowledge, very consistent across Google: the people. My job requires collaboration with the people around me. My job can be challenging at times, but when the people are caring, compassionate and intelligent, it makes your job that much easier.
A Google logo sign at a Google data center.
Can you tell us a bit about yourself?
I grew up in a small town in Virginia called Appomattox. Our town is famously known for being the place where the American Civil War ended. After graduating from high school, I ventured off to Old Dominion University. There I got my bachelors in mechanical engineering technology with a minor in electrical engineering technology. 
The STEM field wasn't an area I would have pictured myself in. None of my family had experience in the industry, I had never worked in it prior to getting to school and it seemed so beyond my reach. On top of all of this, I was also a first-generation college student. It was my goal to be the first and to lead the pack.
Why did you decide to apply to Google?
I was only months away from graduation, and still had no clue what I really wanted to do, so when a Google recruiter reached out on LinkedIn, the timing was impeccable. I had no clue as to whether it would work out or not, but I was willing to put myself out there to see. 
What inspires you to come in every day?
I was able to join the team just as our sites were hitting the ground, so to see the growth of these data centers has been amazing. Virginia has the largest concentration of data centers in the world and I am excited to see how we continue to innovate to stand out among data centers in my home state.
Google-themed safety gear.
How did the application and interview process go for you?
I had several phone interviews with experienced technicians. I was still very new to this technical world and had little experience at this point, so I was a nervous wreck on every call. I was afraid that the person on the other end would hear a quaking kid rather than a student looking to get a foot in the door. 
However, with every call, I got a glimmer of hope when I heard the words, "Congrats, here are the next steps!" This process lasted a couple of months until I was finally presented with my offer and my inner panic finally subsided. 
What's one thing you wish you could go back and tell yourself before applying?
The recruiters are on your side. We sometimes have the perception that the person standing between us and the opportunity wants to hinder us from getting there. Google does truly look for the best candidates, but they also are looking to help you as best they can. 
What  resources did you use to prepare for your interview?
"How We Hire" on Google Careers is a great asset. It gave me so many tips that allowed me to be successful throughout the entire process, from applying to interviewing. Your recruiter will also be a great tool for you. From the time my recruiter messaged me on LinkedIn, they were top notch and made sure that all my needs were met and all questions were answered in a timely manner. 
Do you have any tips you'd like to share with aspiring Googlers?
Sometimes the only thing standing between you and success is fear. Be willing to step out and be courageous. Courage doesn't mean you're not scared; it means you're terrified, but willing to take it on anyway.