To be a Google intern in 2020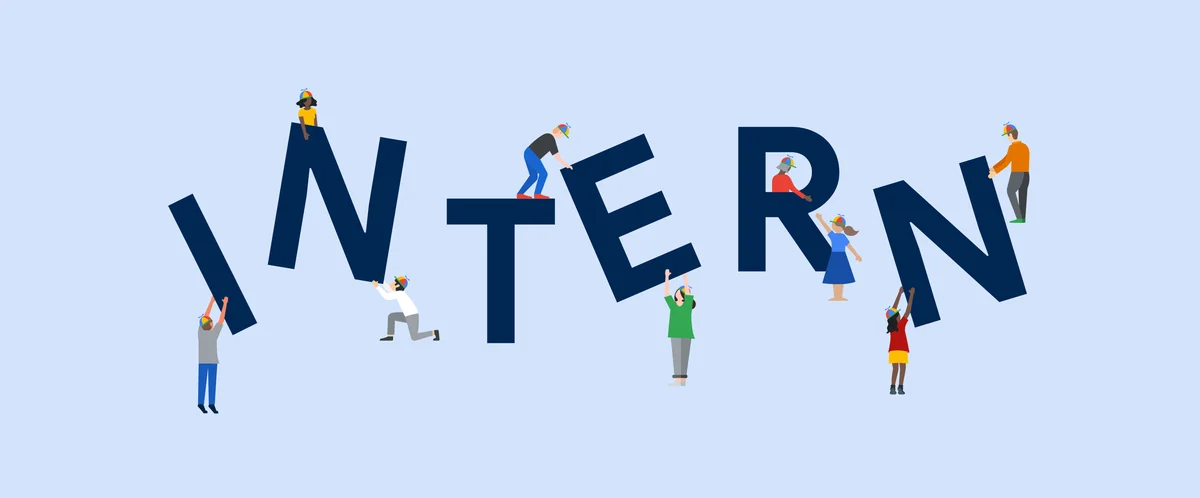 I had been dealing with imposter syndrome for months. Since applying for an internship at Google, I questioned if my GPA was high enough, if they liked my interviews or if my application could stand out without going to an Ivy League school. After weeks of anticipation, I finally got the call from my recruiter. I received an offer to intern on the Global Communications and Public Affairs Team in the New York City office. And when I learned about my role telling stories on Google's blog and social channels, I knew this was a perfect fit for me. 
But in the weeks after I got that call in January, it seemed like the world was spiraling. COVID-19 hit the United States hard. The number of cases increased, students were evacuated from campus, stay-at-home orders were put in place—it was scary. I was worried about what would happen to my Google internship, and when another email from the recruiter came, my eyes scanned for the words "cancelled" and "postponed." Luckily, I didn't see them, but instead, the email announced my internship would be virtual. 
Super G takeover, intern edition! Check out these Super Gs created by our amazing intern team for International Intern Day. Paper florals: Raman Mangla; rubber duck: Sophie Bohr; cake: Riya Singh; woodblock: Elena Dontsova; dumplings: Prashnna Gyawali; logos: Abigail Siegel; pasta: Julia Schorn; word cutouts: Gabriele Cabral.
My Google internship looked different than I thought it would. Instead of exploring a new city with new friends, I was in quarantine in my hometown of Baltimore, where the most I could explore was my backyard with my 11-year old sister.  
Even though I'm not physically in the office, I've gained some valuable lessons that I'll take with me regardless of where I'm working: Overcommunication is key, and self-advocacy and initiative is twice as important when working virtually. After speaking with interns from around the world in different fields, I found that we've had similar experiences. This National Intern Day (but here at Google, celebrated as International Intern Day as we have interns in 43 countries around the world), I want to highlight a few of my peers, the lessons we've learned and ultimately what it means to be a Google intern. (If you'd like to learn more about Google's internship program, head over to google.com/students.)

Photo illustration by Victoria Fernandez, Intern, Marketing 
Projects that make a difference for everyone
Meet Madhuparna
Intern, Cloud, Bangalore, India  
Madhuparna's project will impact the future of research for COVID-19, making information about COVID-19 more accessible and searchable. She's helping the Google Cloud team create a search interface that will enable doctors and researchers to extract information on COVID-19. Along with her work, she also learned how connected the Google community is and how to build relationships with people in different countries. "Everyone is super friendly, and my team involves me in every meeting, not just ones about my project," she says. "I don't even feel like an intern, I feel like a full time Googler." Doing this project makes her Google experience one that lets her create real connections and lasting change. 

Photo illustration by Victoria Fernandez, Intern, Marketing 
Flexibility is key 
Meet Federico
Intern, Research, Berlin, Germany
While Federico works at home in Berlin, he reports to his manager based in California, while simultaneously working with a team in Paris on their new app, Keen. Keen is a recently launched app that began as an Area 120 project that lets you curate, explore and share content around your interests. While working with people from different countries and timezones he's learned that sometimes a three-minute video chat can be more useful than going back and forth via email. Also, keeping scheduled meetings on the calendar helps with consistent communication. "Google employees taught me how to keep it flexible, they are super nice and responsive," Federico says. Even with a nine-hour time difference, he meets with his host every day to talk about his project. 


Photo Illustration by Victoria Fernandez, Intern, Marketing
Balancing work and relationship building  
Meet Tyler
Intern, Search, North Carolina, United States

As an MBA student, Tyler understands the value of networking and relationship building. Her role, which intersects government and tech, allows her to connect with a variety of people. Even though we're working from home, cultivating relationships with our managers and colleagues is still important. Tyler's team emphasizes connecting with each other, even though they're apart. "Google really wants to get to know the full 'you,'" she said. For example, Tyler and a colleague from Singapore shared some recipes with each other, then went on Google Meet to show each other how their meals turned out. She has also joined the team for some virtual breakfasts, lunches and happy hours. Tyler says the first few minutes of a team meeting will often be spent checking in on each other and acknowledging the tough situation they are in.