This Googler is dedicated to making a difference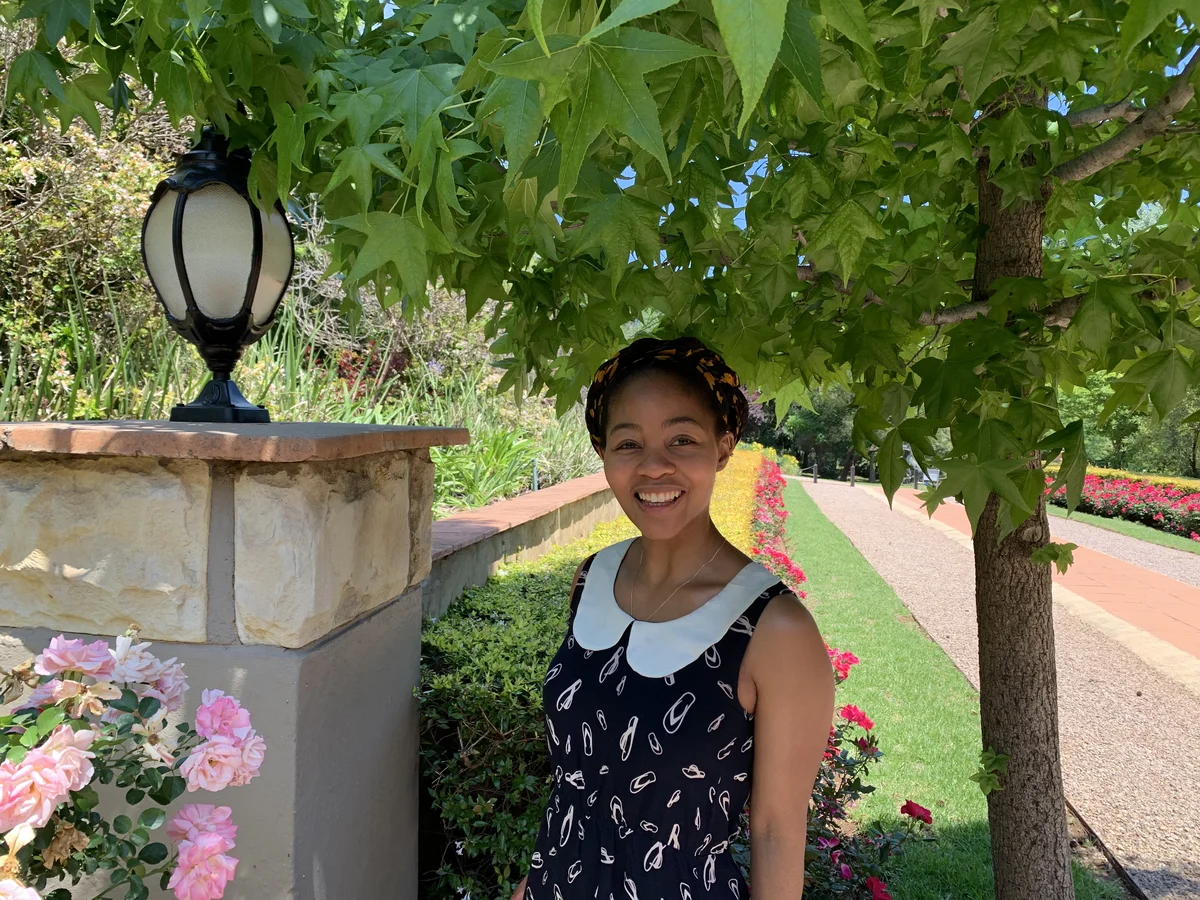 Welcome to the latest edition of "My Path to Google," where we talk to Googlers, interns and alumni about how they got to Google, what their roles are like and even some tips on how to prepare for interviews.
Today's story is all about Lerato Seopela from our Johannesburg office. Lerato shares her path from management consultancy to marketing at Google, plus her passion for sustainability and beekeeping at home.
What do you do at Google?
I'm an Associate Product Marketing Manager (APMM) for the Ads Marketing team in Sub-Saharan Africa. My work often comes to life through local tool launches and events that share insights and practical tips with clients to help them reach their business goals.
The Google APMM program is a unique career path on the Google Marketing team. As a cohort-based, two-and-a-half-year rotational development program, it provides an active community, leadership roles, and job rotations to help you discover different marketing teams across Google.
I'm also an inclusivity advocate. Since joining Google, I have helped create inclusive marketing campaigns, research, and business training specifically for the LGBTQ+ community in the region.
What have been the driving forces behind your career?
My family has had a huge impact on my career. My parents, aunts and uncles have all achieved success and happiness despite the adversities they faced during the Apartheid regime. The values they've instilled in me have influenced how I empower myself and others through education. I feel fulfilled in my career when I know that I've contributed to improving the lives of others, whether that's through supporting people's business needs or helping them develop new skills.
How would you describe your path to Google?
Before Google, I was a marketing consultant at Discovery Health, an insurance company that encourages people to live healthier. Towards the end of 2019, I decided to look for a new job that would give me the opportunity to build my problem-solving skills, develop strategies and work with different people around the world. At the beginning of 2020, I started a new job as a management consultant at a local management consulting firm. Just before I transitioned to this new role, a recruiter reached out to me on LinkedIn about an open Associate Product Marketing Manager role at Google. After a quick call with her, I immediately began the application and interview process, which all took place virtually. And I was lucky enough to get the role! I joined Google in April 2020, soon after the world was thrust into a global pandemic. Despite not seeing a Google office yet, it's been an incredible experience working with so many talented people.
What surprised you about the interview process?
I was surprised by the rounds of interviews and the amount of communication from my recruiter throughout the whole process. It was reassuring to have someone to reach out to with questions, and who would proactively keep me updated. Everyone throughout the interview process was so lovely and made an effort to help me feel comfortable. It was a really human experience, and I could get a sense of the company culture from everyone I met.

What gets you most excited in your role?
What excites me most about my role is the breadth of work available, my amazing colleagues, and the tangible and positive impact we are making in the region. I've contributed to projects like the Economic Recovery campaign, which helps small businesses, jobseekers, educators and students find their feet and recover during the COVID-19 pandemic. These efforts gave me a sense of purpose during a challenging time, and showed me that I can make a difference in my job. It was inspiring to see how some of the small businesses we worked with not only recovered, but thrived under very difficult circumstances. And working alongside a team dedicated to helping as many people as possible has been one of the proudest moments of my career.

And what excites you outside of your role?
My guilty pleasure is reality TV! I love watching the Real Housewives franchise. I'm also a huge foodie, and I like finding new places to try new food and hang out. To keep level headed, I enjoy Pilates, yoga, and hiking, and recently discovered the benefits of meditation. I'm also an advocate for sustainability and environmental preservation. In fact, I've taken up beekeeping to support the declining population of bees around the world.
Any tips for anyone hoping to join Google in Africa?
Have confidence in your ability. Don't doubt the amazing things that you can do, and the impact you can make across the continent.