The lessons Googlers have learned from their parents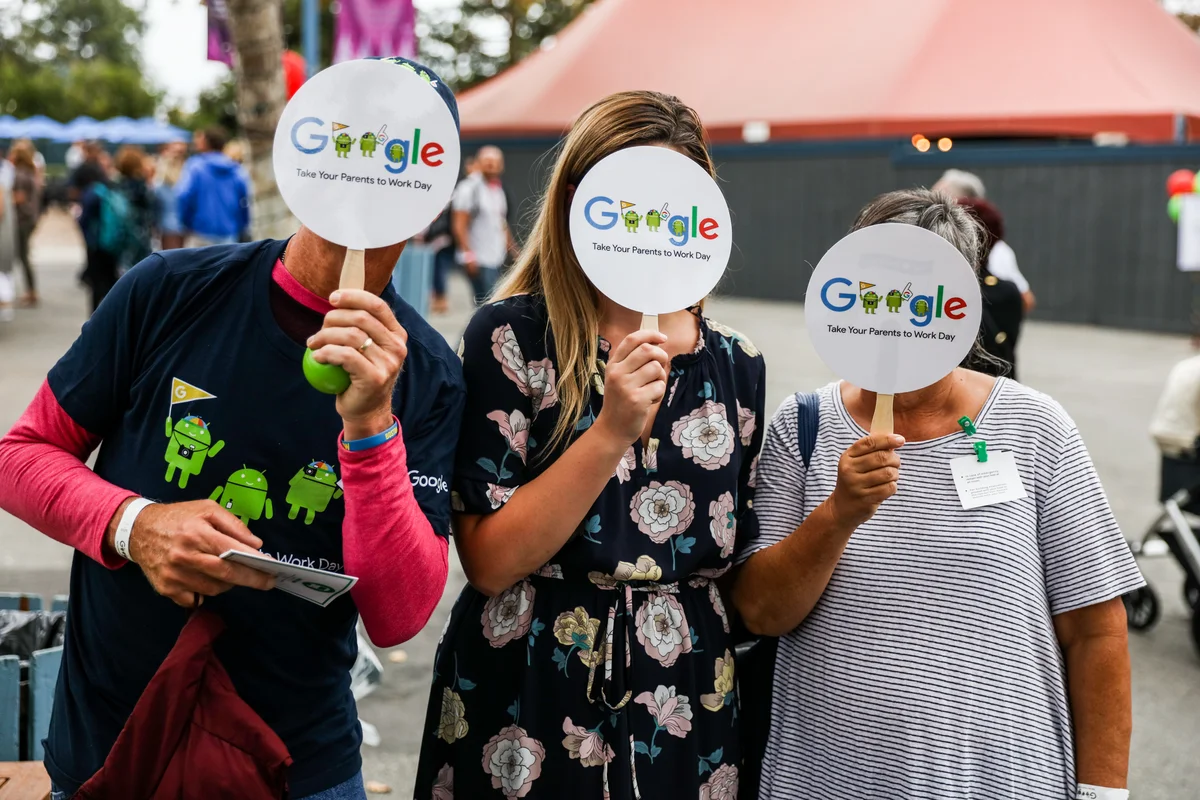 I owe a lot to my parents. They have been through my side through the ups and downs of life, from comforting me through my awkward middle school years to cheering me on during my college graduation. Now that I work at Google (and am still awkward from time to time), I know they still have my back. 
Today, many Googlers like me are paying tribute to their parents and parental figures in their lives by inviting them to the office for our biannual Take Your Parents to Work Day at our Mountain View campus. Every other year, we invite parents of Googlers to get a sense of what it's like for their kids to go to work every day. Well, most days don't include product demos, photo ops and a Q&A with the company's CEO in an outdoor amphitheater, but we try to make things look nice when Mom and Dad come by.
As Take Your Parents to Work Day kicks off, we invited five Googlers to reflect on the most important lessons their parents have taught them. Here's what they had to say:

Eric Valdivia
Software Engineer
My parents taught me to care about people. When I was growing up, I saw all my family take care of each other, even when conditions got bad. And whether I was playing sports or joining math competitions, my parents were always there cheering for me, just happy watching me play, whether I won or lost. And I think this value is the base for everything. You care about others, they will care about you, and then we will be a big team helping each other.

Camille Gennaio
Facilities Manager
My parents have taught me many lessons, of course, but I'd have to say that the biggest and most valuable one is pretty clear. It's key as you move throughout the world that you make your friends your family. My parents both left small towns to pursue their educations and careers. I grew up surrounded by "found family" and loved being able to rely on so many trusted people in our community. With their encouragement, I have made some big physical moves in my adulthood. In each area, I worked to really connect with people and welcome them into my life. Now, I have "found family" all over the world. 

Cliff Redeker
Leadership Summits Team Lead
Beyond the secret family fudge recipe, DIY projects and late-night pickups from speech team practice, my parents taught me the values of kindness and shared responsibility. My dad built a business not by being a leader, but by being a designer, custodian and facilitator. My mom encouraged me to take action when things go wrong, not to blame others. Together, they encouraged me to achieve the impossible and be true to my Midwestern roots. My family's support is my most important asset, and they're always "uncomfortably excited" about every Take Your Parents to Work Day. 

Nancy Yuen
Senior Ads Manager
My parents are both from a rural part of China where old traditions are celebrated, women are expected to be submissive and poverty is a way of life. My paternal grandfather was an educator and believed that all people, regardless of gender or economic status, have the potential to succeed and thrive. My father, an esteemed engineer, also had this open mindset and held me to the same challenges and expectations as my two brothers in academics, music and sports. With his support and encouragement, I flew above the walls of gender and cultural stereotypes to who I am today: a Googler, parent, educator and advocate.

Crystal Sholts
Geopolitical Program Manager
Focus on character, and by doing so, nurture it in yourself and appreciate it in others. The older I get, the more I can see how character matters. Most of the other trappings in life are lost when you die, but character is the one aspect of yourself which lives beyond your death. My parents have instilled this lesson from an early age. Being a good person isn't essential to surviving or even thriving, but it is an aspect of your life of which you have control and which can enrich your environment and those around you.