How 15 years in IT brought Subhasish to Google Maps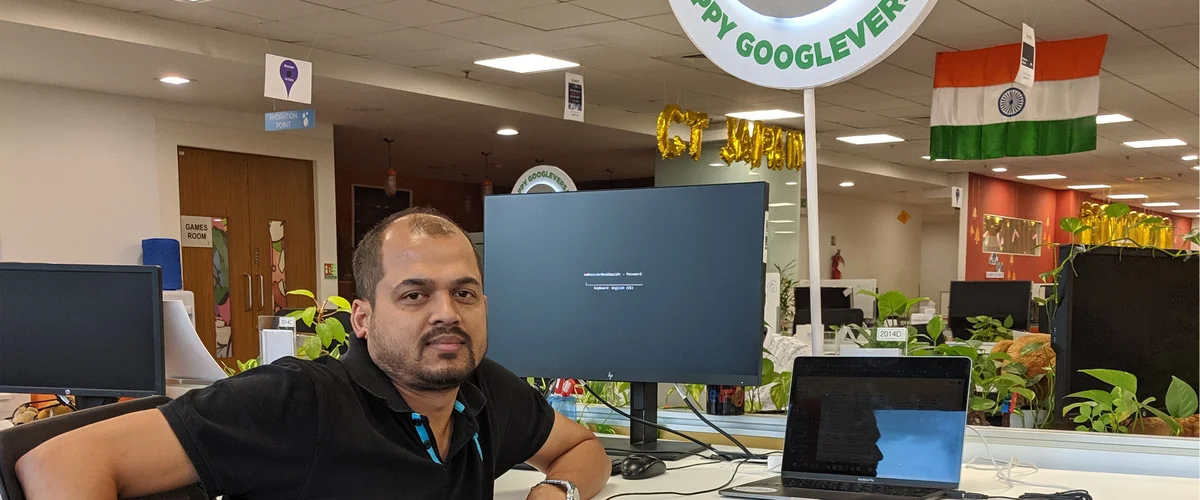 Welcome to the latest edition of "My Path to Google," where we talk to Googlers, interns and alumni about how they got to Google, what their roles are like and even some tips on how to prepare for interviews.
Today's story is all about Subhasish Roy from our Hyderabad office. Subhasish shares how he brings the lessons he's learned from over 15 years in IT to his current role as a Program Manager on the Google Maps team.
What's your current role at Google?
I am a Program Manager on the Google Maps data moderation team, where I lead multiple projects to review the helpful content our users submit to Google Maps — like whether a business is still open, and if their hours, business name and other information are still accurate. What I love most about my role is working with a diverse team that is passionate about giving users the best experience possible.
Describe your typical workday.
I'm working from home like many others around the world. I generally start by planning and prioritizing my day with to-do lists and action items. Then, I usually have several video meetings with teams based in six offices across four time zones, including India, Ireland and the United States. Googlers are always collaborating using Google Docs, so I spend a good amount of my days working with my colleagues on strategy documents or reviewing proposals.
What made you decide to apply to Google?
I dreamed of working at Google ever since I learned more about the internet and its potential to impact millions of lives. Google continuously innovates to make people's lives easier, which inspired me to think big and want to work here.
How did you get to your current role?
I've had many roles during my 15+ year IT career. I started out as a software engineer and, from there, took on different positions — including team lead, project manager, development manager, and technical program manager. Along the way, I developed many skills, like managing teams, communicating and negotiating with customers, and eventually leading a large-scale enterprise application development team across multiple time zones and languages.
Despite all of this experience, I was still anxious about applying to Google because I didn't study at one of the top-tier universities in India. I also wasn't sure if I would be a good match for the culture or how my experience would fit into Google, since I hadn't coded for 10 years at that point. However, once I got to Google, I was able to channel all of my experience and the skills I've developed throughout my career into leading teams, experimenting, and building products. I have access to world-class technology and talent, and the impact of my work has reached new heights.
What inspires you to log on every day?
More than a billion users every month use Google Maps for their daily commutes. I am inspired knowing that the work I'm doing is helping people. It's also a great feeling to work with so many smart people. It provides incredible learning and growth opportunities, and drives my daily energy.
Can you share any of the resources you used to prepare for the interview?
I used sites like LinkedIn Learning, online videos and training classes, and sessions from the Life at Google YouTube channel.
Do you have any advice you'd like to share with aspiring Googlers?
Show your willingness to think outside of the box. It sounds cliché, I know, but the way you think can take you far. That expertise that you might think doesn't apply to the role you want at Google may be exactly what gets you the job!