How a second chance led Paula to Google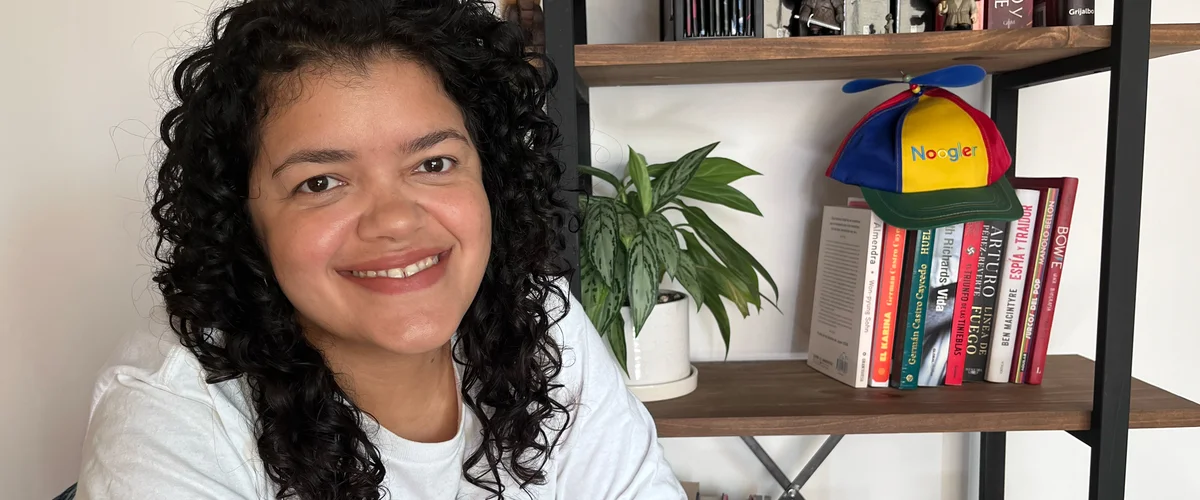 Welcome to the latest edition of "My Path to Google," where we talk to Googlers, interns, apprentices and alumni about how they got to Google, what their roles are like and even some tips on how to prepare for interviews.
Today's post is all about Paula Martinez, a Google Cloud Marketing Manager based in Argentina.
How would you describe your role?
As a Partner Marketing Manager, my main responsibility is to design marketing campaigns for Google Cloud products and solutions with our regional technological and reseller partners.
What does your typical workday look like?
I try to start my day without any meetings so I can get organized, create my to-do list and tackle the most pressing tasks. I work a lot with our sales teams and partners to plan and execute marketing initiatives that fit market strategies. Part of my day is focused on measuring and analyzing those campaigns and, with the help of my team, creating action plans based on the results. I'm the only one on my team based in Argentina, so I spend a lot of time connecting with my teammates virtually.
Paula, her husband Fredy and their Doogler (Dog-Googler), Jagger.
Can you tell us a bit more about yourself?
My dad is from a traditional Venezuelan family, and my mom's side of the family is Indigenous. Specifically, they're from the Wayuu people, a community located in the Guajira Peninsula between Venezuela and Colombia. My parents wanted to give me an Indigenous name so I always remember my roots. Kai'tu is my middle name and means "Bright Sun" in Wayuunaiki, the language of our people.
For a long time, I struggled with my dual identity. But I've finally understood that it makes me unique and that I'm privileged to belong to both cultures.
Paula (front row, far right) with her sisters, mother, father and grandmother.
Why did you decide to apply to Google?
Something in me knew I would make it here, so I prepared myself. I applied to different roles over time, but without much success. When this job opened up on the Partner Marketing team, I felt like I had a good chance. I knew a lot about this field — I specialized in team management and strategy development — and had worked with partners in the region before.
What was your application experience like?
I actually have a funny story about my application. I put together my resume trying to highlight the skills from the job description. But I accidentally attached an old version of my resume that wasn't very applicable to this role.
After a few days, I received an email similar to others I'd gotten in the past, saying, "Thank you for applying, but…" I stared at the screen bewildered, because I felt really good about my application. Later that day, I received another email. It was from a Google recruiter saying they felt something was off with my application. They asked me to complete a few questions and send my current resume. They gave me a second chance. I was always a fan of second chances, but now I'm a devout believer in them.
How did you prepare for your interview?
I'm a pretty methodical person, so I created scripts for each interview round. I thought about different scenarios and possible questions and answers, and prepared examples of my successes, failures and projects. This helped me a lot because almost all the interviews were in English, which is not my first language. So it allowed me to structure and better facilitate my line of thought.
What inspires you to come in (or log on) to work every day?
I feel a responsibility to represent every Indigenous girl with big dreams. I also really enjoy my work and the team I'm on. I feel super lucky to have the opportunity to learn and work with people I appreciate and respect. With them, I learn something every day.
Any tips for aspiring Googlers?
Preparation is key. Use the methods you know will work for you. Don't be overwhelmed by the excess of online information about interviews. Follow your recruiter's recommendations — they know what you'll be evaluated on.