How Ben's love for technology led him to Google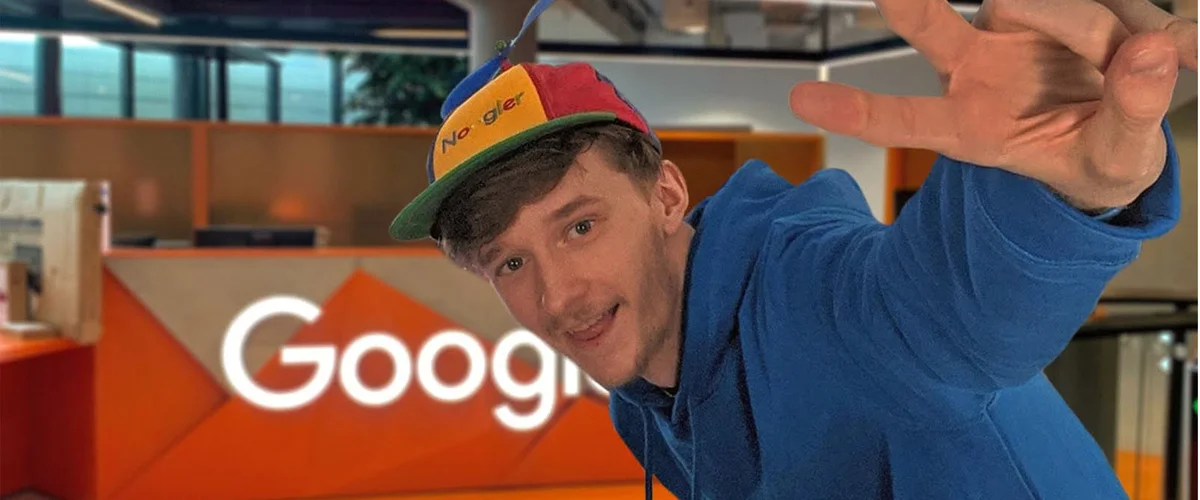 Welcome to the latest edition of "My Path to Google," where we talk to Googlers, interns, apprentices and alumni about how they got to Google, what their roles are like and even some tips on how to prepare for interviews.
Today's post is all about Ben Miles, a Technical Solutions Engineer for Google Cloud who's based in our London office.
What's your current role at Google?
I'm a Technical Solutions Engineer for Google Cloud. I work specifically on Apigee, Google Cloud's API management platform. In my role, I help Google Cloud's customers fix technical issues through a mix of troubleshooting, debugging, software development and system administration. I enjoy the entire process, from reporting an issue to finding a resolution. It always feels great to help our customers and learn something new along the way.
When did you first get interested in technology?
I always had a passion for technology when I was growing up — I would play endless amounts of video games and take apart my parents' desktop computer for fun. Flash forward to today, I still spend a lot of time teaching myself new programming languages and researching areas like space exploration (watching a live SpaceX rocket launch is on my bucket list).
But I didn't study anything even remotely technical in school. In fact, I've never been very academic — I didn't attend university or get a degree, and my grades in high school were never that strong. So I thought my chances of working in the tech industry were over before I had even started. That's why Google's apprenticeship program was a great stepping stone into tech for me. I was able to learn on the job and even get certified through formal training connected to the program.
What made you decide to apply to Google?
Like many Googlers, I never thought I would get a job here. I was terrified to apply, because I didn't think I'd stand a chance. Once I realized I had nothing to lose, I ultimately took the leap and applied. You can't achieve anything if you don't try.
I got accepted into Google's digital marketing apprenticeship program when I was 18. I spent one year there before applying to another apprenticeship focused on IT engineering. In that IT role, I helped other Googlers solve technical problems, like fixing their laptops and debugging software issues. Taking on two apprenticeships back to back is rare — I'm actually the only Google apprentice who's ever done it! — and I learned a lot from both experiences.
Ben's desk at the Google London office.
How did the recruitment process go for you?
I've been through many recruiting processes at Google, both as an internal and external applicant, and every experience has been rewarding. Applying to the Technical Solutions Engineer role was especially challenging, but I felt supported every step of the way. My recruiter talked me through each part of the process and what to expect, and the interviewers were all extremely kind.

What resources did you use to prepare for your interview?
Since I didn't have specialized education or training, I prepared entirely using the internet and free resources. I watched YouTube videos to learn more about specific topics, and used forums like Reddit to research and ask questions. Reading books was another good way to absorb a lot of information at once. If you can't find a specific book for free online, it's probably available in your local library!
Ben at "Noogler" (new Googler) orientation. He's wearing a white sweatshirt and holding the "Welcome to Google" sign on the right.
Any tips for aspiring Googlers?
There is no one "type" of person Google hires. I have an unconventional background and still managed to reach my goal of working here. I still can't believe that I'm writing this now. Thinking back to a few years ago when I was in high school, a job at Google seemed completely unrealistic. Now, I get to do what I love every day and work with some of the largest companies in the world on services that millions of people use. I am so grateful that Google saw potential in me, and I can't wait to see where the future takes me.