How Camille and Aurane became community leads at Google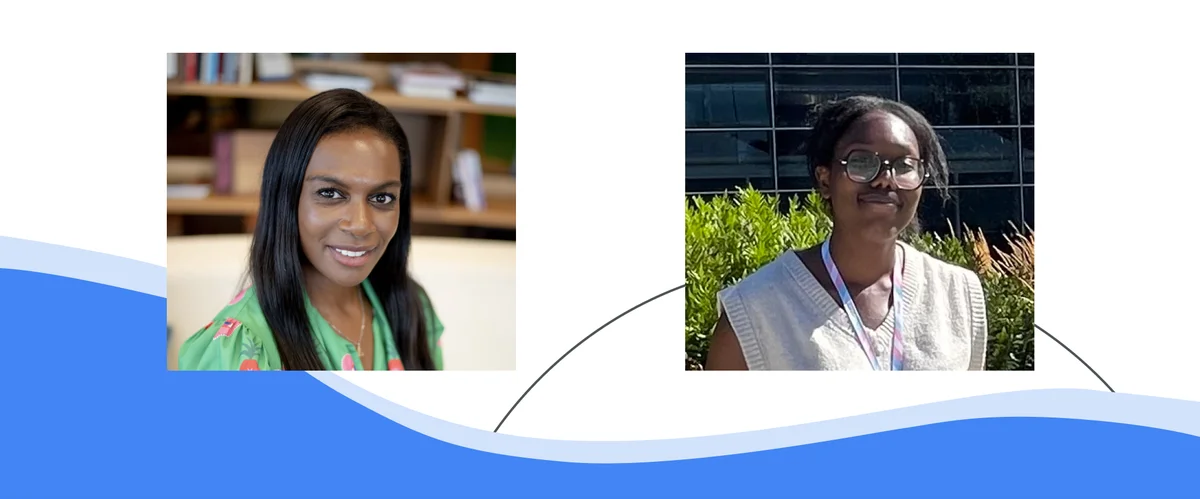 Welcome to the latest edition of "My Path to Google," where we talk to Googlers, interns and alumni about how they got to Google, what their roles are like and even some tips on how to prepare for interviews.
As Black History Month continues across Europe, we spoke with Aurane Dibeu and Camille Addo, two Googlers who have led local Black Googler Network (BGN) chapters in their offices. BGN is a global employee resource group (ERG) working to cultivate Black leaders at Google and beyond, empower the communities where we operate and ensure the technology industry reflects the diversity of its users. Aurane and Camille shared more about this important work and their own journeys to Google.
Can you tell us a little about yourself?
Aurane: I grew up in France and received a master's degree in finance and economics. However, after five years of studying and working in finance, I realized I didn't like the industry's culture. I still wanted to work in a field where I could use my analytical skills, so I decided to study data science and get into tech. Outside of work, I'm an astrophysics fan and aspiring pilot. I moved to Ireland three months ago after working remotely from Paris for a year.
Camille: I'm a born and bred Londoner, having grown up in South East London with my parents and two younger brothers. I studied Hispanic studies at Manchester University, during which I spent an incredible year abroad in Brazil and Cuba. I love languages, traveling and trying new food. When I'm not working, I try to absorb as much culture as I can and spend quality time with my friends and family.
Aurane visiting Google global headquarters.
What's your role at Google?
Aurane: I'm a solutions consultant on the gCare team. In this role, I help our advertising clients solve any technical issues with our Google Marketing Platform tools, submit new feature proposals to our product teams and monitor for any bugs before launching those features.
Camille: I'm a program manager on the ads side of the business, which means I work with a team of specialists to help our biggest advertising clients meet their marketing objectives. I'm also a co-chair for BGN UK.
Camille hosting a BGN event.
What does the BGN community mean to you?
Aurane: To me, BGN represents three things: inclusivity, solidarity and inspiration. Before joining Google, I interned mostly in finance. In those jobs, I was usually the only Black woman — and sometimes, the only Black person — on the team. So when I joined Google and discovered BGN, I felt welcomed. In the years since, BGN has been a safe space and career accelerator for me. Thanks to this community, I've received mentoring and coaching to help me thrive in my role. I decided to become the Paris chapter lead to give back to this community.
Camille: BGN is a space where Black Googlers and allies can come together and celebrate the Black community in all its forms. This is in part because BGN fosters the feeling of psychological safety, creating a space for us to truly discuss pressing issues. BGN and all ERGs also have the support of senior management at Google, which helps create a sense of belonging across the company.
Any tips for aspiring Googlers?
Aurane: Go to outreach events hosted by Google. These will help you get a better understanding of the company, roles and, most importantly, the application and interview process. Learn more about these opportunities.
Camille: Read as much as possible and do as many Google Digital Garage courses as you can. And if you don't succeed the first time, don't get disheartened. Try again, especially after you've had a chance to absorb any feedback you got. There are so many fantastic teams here at Google, so even if one role isn't for you, the perfect one could be right around the corner.