How competing unlocked this intern's coding passion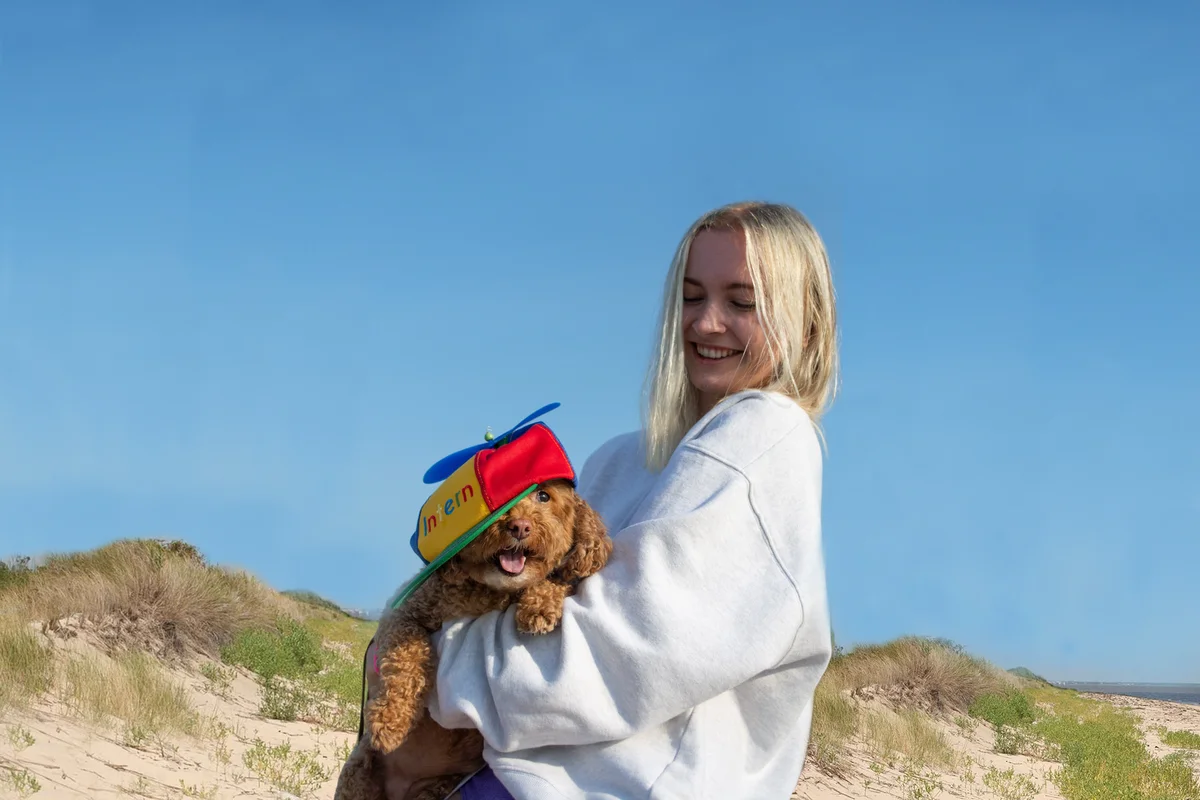 Welcome to the latest edition of "My Path to Google," where we talk to Googlers, interns and alumni about how they got to Google, what their roles are like and even some tips on how to prepare for interviews.
Today we spoke with Livia Seibert, a software engineer intern working virtually in Pennsylvania. Find out how a fun coding competition with her dad led her to becoming an intern at Google.
What do you do at Google?
I'm a software engineering intern. I'm working on a command line tool that automates the creation of experiments to make it safer, easier and faster for engineers to try out new changes. I like my project because I'm able to have a positive impact on other engineers by helping to speed up their workflow.
What made you decide to apply to Google?
At the beginning of my sophomore year of college, I decided to apply to software engineering internships for the first time. I had taken classes the summer before, but I did not have any internship experience at that point. Many internships I saw listed at other companies only took junior-year interns or were unlikely to consider applicants without experience, so I was really excited when Google talked about the STEP internship during a recruiting visit on campus, and I decided to apply for it.
How would you describe your path to Google?
I was first introduced to computer science when I was 13 because my dad had seen a YouTube video about the importance of coding and the lack of computer science education in schools across the U.S. I was pretty resistant to learning how to code at the time, since I went to a small all-girls school where coding wasn't a super popular course of study. My dad ended up challenging me to see which of us could finish an online Python class fastest, and after a week he had given up on it and I ended up being super interested in the material. I taught myself how to code using online resources throughout middle school, and when I got to high school I was able to take CS classes. Since then, I've always known that I want to go into software engineering.
How did the application and interview process go for you?
I applied to Google directly. I was very nervous about the technical interview process because it was completely new to me, but it ended up being a much less stressful experience than I had anticipated. The engineers who conducted my interviews were incredibly kind and supportive, and each interview felt more like a conversation than the interrogation I was expecting.
What's one thing you wish you could go back and tell yourself before applying?
One thing I wish I could go back and tell myself before applying is to have more confidence. I think that it's easy to get intimidated by the large number of very talented people that apply to Google every year, and to experience imposter syndrome even once you've gotten the job. Instead, it's important to focus on your own accomplishments and avoid comparing yourself to others.
Complete the following: "I [choose one: code/create/design/build] for…"
Inclusivity. As a woman in tech, I value making sure that underrepresented groups are able to have their voices heard in order to create tech that works for everyone.