How dreaming big and daring to fail led Chai to Google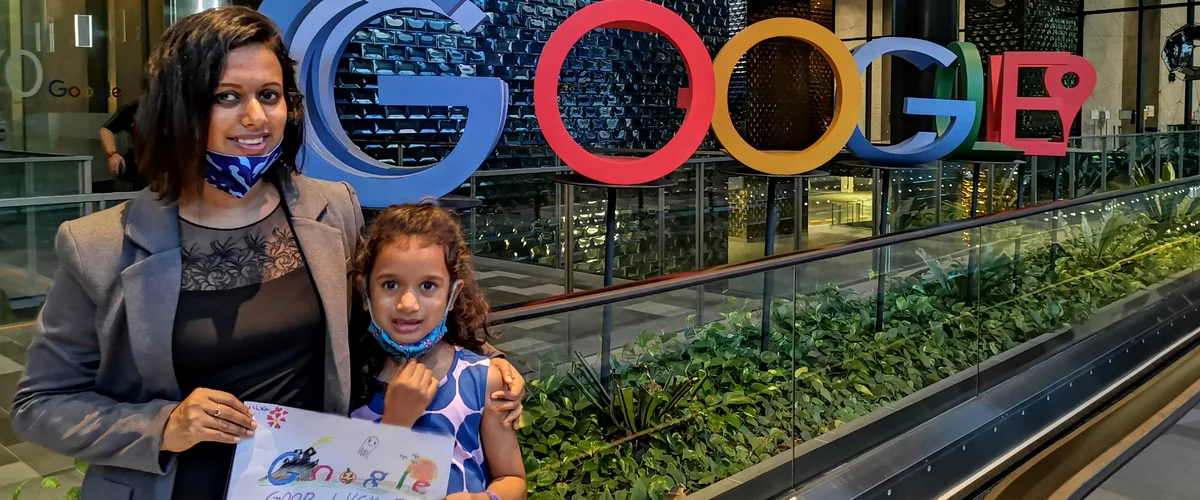 Welcome to the latest edition of "My Path to Google," where we talk to Googlers, interns and alumni about how they got to Google, what their roles are like and even some tips on how to prepare for interviews.
Today's post is all about Chai Madan, a Google Cloud consultant in our Singapore office, who is passionate about making a difference through her work.
What do you do at Google?
As a Google Cloud consultant in Singapore, I work on infrastructure and security projects with some of Google Cloud's customers in Southeast Asia. I love partnering with enthusiastic customers who want to change the world through their business, and seeing the impact of our work on everyday life — from booking a cab here in Singapore to ordering gifts for my parents online. Cloud computing is making this possible, which is why I'm proud to do this work.
Can you tell us more about yourself?
I'm Malayalee and was raised in Dubai until I was 17 years old, when I moved to India to enroll in university. When I'm not working, I'm most likely having fun with friends and family, fitness training, listening to podcasts, exploring restaurants or traveling around the world (at least, before the pandemic).
Chai visiting an exhibit on Google's ARCore, our platform for building augmented reality experiences
Why were you interested in this role?
Throughout my career, I've gravitated towards new and exciting areas in the tech industry. This includes the cloud computing space, which is where most businesses around the world are heading. And now, in keeping with my personal mantra of "dream big and dare to fail," I'm starting a new role on Google Cloud's Digital Natives team, where I'll help businesses with their digital transformation programs. I can't wait to use my skills and experience to make an impact with those customers, and I'm excited for the challenge.
What's your daily source of inspiration?
I'm inspired by the fact that I enjoy my work. Particularly, I enjoy seeing and experiencing our impact in action. Outside of my core role, I also like participating in our fun work events. Last year, my daughter joined me for Google's virtual Take Your Child to Work Day and won prizes for designing her own Google Doodle and making a Google-themed snack at home.
Chai attending a Google Cloud event
What was your application and interview process like?
I applied directly on the Google Careers website and heard back from a recruiter shortly afterward, who asked to set up a phone call. I remember thinking "It's just a first round with the recruiter," so I didn't prepare much — gee, was I in for a surprise! My recruiter knew the requirements for the role and conducted a mini interview. I was a little stunned, but she ultimately helped me see that I had what it took to succeed. I had never felt so supported during an interview before. I would encourage anyone interested in exploring roles at Google to apply without hesitation!
Any advice for aspiring Googlers?
Have a strategy, but be open to tweaking it along the way. You will make mistakes, but you can learn from them. Once your interview is scheduled, practice, practice, practice. Write things down and do mock interviews. And finally, don't wait for a job description to be a 100% match. As long as you are passionate about the role and feel like you can get the hang of it, apply and make your mark!