How a Google recruiter prepared for her own interview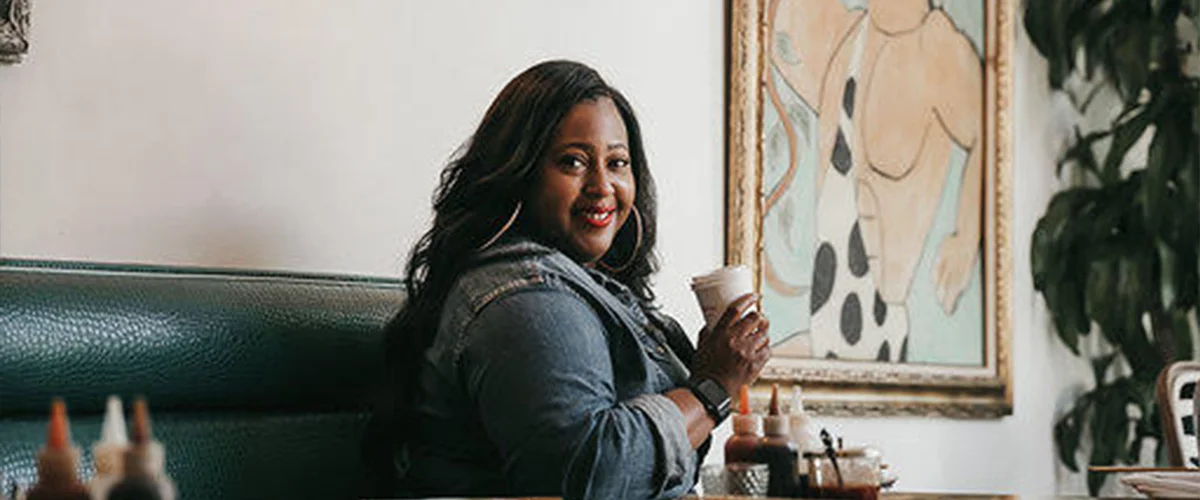 Welcome to the latest edition of "My Path to Google," where we talk to Googlers, interns and alumni about how they got to Google, what their roles are like and even some tips on how to prepare for interviews.
Today's post is all about Jennifer Jones, a recruiter from our Atlanta office, who originally wanted to be an elementary school teacher and shares her journey from studying education to recruiting engineering talent.
What's your role at Google?
I am an Early Careers Software Engineer Recruiter at Google. I work specifically with candidates looking to start their software engineering careers with us.
I tell all of my candidates to think of me as their coach, and that my job is to help them get to the finish line. I love how I can incorporate so much of my personality into my position, while tailoring each experience to what my candidates need. It's an honor to be part of such an important decision in their lives.
How did you get into recruiting?
My path to recruiting (and Google) has been a unique one for sure. I had no intention of becoming a recruiter — I stumbled into this career. But ever since I found this role, where I can be myself and help others at the same time, I have been obsessed with what I do.
After graduating high school, I went to Temple University in Philadelphia for a year and a half with the hopes of becoming an elementary teacher. But the more I attended classes, the more I knew it wasn't for me, and I decided not to pursue a college degree. I went back home to New Jersey and started working in retail, which led to account management and eventually recruiting.
I first applied to Google in 2015 and made it to the onsite interview, but I didn't get to the offer stage. In 2017, I took a contract recruiting job working out of Google's Austin, Texas office. From the moment I walked through the doors, I knew I belonged there. When my contract ended, I went another direction — but Google always stayed top of mind. There was no other place like it for me.
This past year, I applied again for a full time role at Google. Imposter syndrome and negative thoughts were definitely creeping in. "I don't have a degree, can I really do this?" "What if I have to move, do I really want to do it?" But I applied anyway and got the job!
Jennifer at Google's Austin, Texas office
What inspires you to come in (or log in) every day?
I love how liberated I feel in my position. My manager trusts me to execute my work, but she is always there if I need her.
Google also has some of the most incredible people, and it's amazing to work with change makers and innovators. It's such a collaborative environment and a place where I'm comfortable bringing my whole self to work each day.
What was the interview process like for you?
My recruiter prepared me for my onsite interviews in a way that I had never experienced before. Each step of the way, he shared updates — even on weekends. I'll never forget, I was walking out of my local grocery store when I saw his email that I had passed my onsite interviews. I cried right there in the parking lot! It was such an incredible feeling.
Can you share some of the resources you used to prepare for your interviews?
I treated my interview prep like a part-time job. I spent time writing down everything I had accomplished and scenarios that I wanted to mention in my responses. I searched for "hypothetical interview questions" and "behavioral interview questions," and practiced answering using the S.T.A.R. method. All of this helped me feel comfortable when it came time to interview.
Do you have any tips for aspiring Googlers?
Don't give up. I interviewed three times over the course of six years before I became a Googler. There were so many times that I almost talked myself out of applying. If I listened, I wouldn't be here! Learning to quiet the negative voices and think positive thoughts helped tremendously.