How Hannah Frankl advocates for startups and inclusivity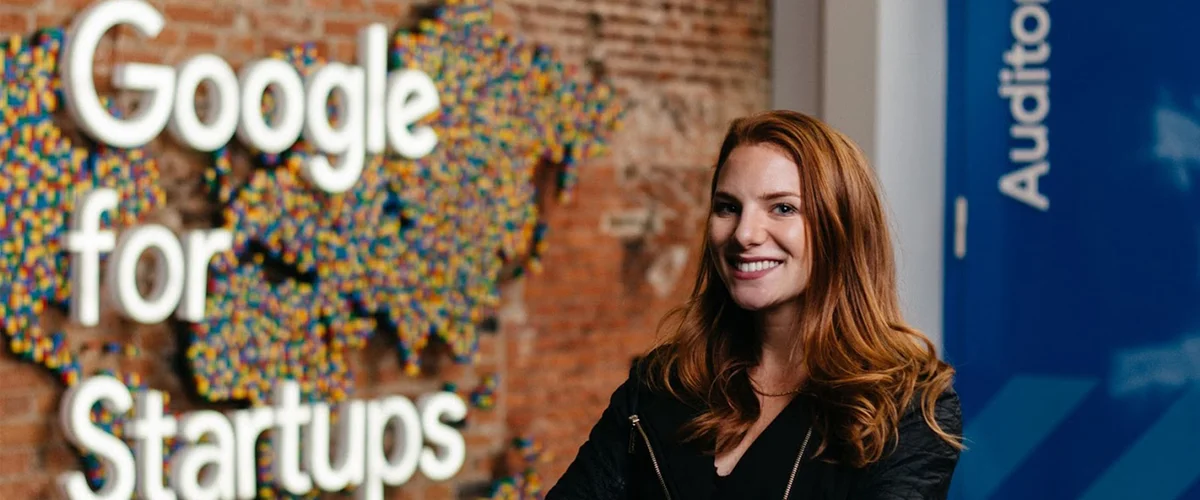 Welcome to the latest edition of "My Path to Google," where we talk to Googlers, interns and alumni about how they got to Google, what their roles are like and even some tips on how to prepare for interviews.
Today's post is all about Hannah Frankl, who supports entrepreneurs around the world as a member of the Google for Startups team, and helps share disability-inclusive best practices as an inclusivity advocate.
What's your role at Google?
I am a Global Product Marketing Manager for Google for Startups, a team dedicated to leveling the playing field for startup founders and communities to succeed. We connect them with the right people, products and best practices to help them grow. Day to day, you will find me meeting with startup founders or working with developers to improve our offerings. My work often comes to life in new features on our Google for Startups website, or in executive reports analyzing our target markets. I thrive most when working directly with founders, helping them tackle their most pressing business obstacles.
I also serve as an inclusivity advocate. Since joining Google, I have helped create inclusive marketing audits and co-authored Google's first-ever marketing guidelines for women and people with disabilities — which served as the foundation for what is now publicly available on all-in.withgoogle.com. I am also a frequent panelist for Google's Disability Alliance, an employee resource group, and assist teams across the company with product development and user testing. Both in and outside of Google, I train creatives in disability-inclusive best practices and will soon be expanding this work internationally. I recently merged my two passions, disability inclusion and startups, to sponsor 2Gether International's accelerator program for founders with disabilities as part of the Google for Startups greater mission to support underrepresented founders.
How did you first get interested in business and social impact?
I moved from Los Angeles to the Bay Area in 2013 to pursue my undergraduate degree at the University of California, Berkeley. At first, I wanted to study chemistry to become a doctor like my mom — motivated by my desire for tikkun olam (healing the world). However, I found myself less interested in chemical reactions and more fascinated with how organizations use their platforms to have a social impact. I ultimately earned a B.S. in business administration, with a minor in conservation of resources.
Hannah presents at a Google for Startups event.
What made you decide to apply to Google?
I first learned about Google's Building Opportunities for Leadership and Development (BOLD) Intern program through Lime Connect, a nonprofit organization dedicated to elevating students with disabilities. It was the summer before my junior year, and a representative from Google spoke at the Lime Connect Fellowship Summit in New York. I had of course heard of Google, but before that moment, I hadn't really considered myself a contender. However, the session helped me think about the unique perspectives, skills and insights that I could bring to a company like Google.
How did the recruitment process go for you?
On the morning of my first virtual Google interview, I ironed my shirt and neatly laid out my finest selection of paper and colored pens on my desk. It wasn't until mid-interview that I realized my laptop was running out of battery, and that my charger was in the other room. In a panic, I interrupted my interviewer and took a few minutes to get resituated, apologizing throughout. When I didn't hear back from Google the following week, I was sure I had been rejected.
It turned out that I just had to wait a few weeks, when Google officially offered me the job. In fact, that very interviewer later became my summer internship manager! And in case you were wondering, I am now the proud owner of multiple laptop chargers.
Can you tell us about the resources you used to prepare for your interview or role?
For my initial application, I tailored my resume to the role and tried to mirror the language of the program wherever possible. For the interview, I practiced responding to questions and reviewed the resources available on the Google Careers website and blog.
Do you have any tips you'd like to share with aspiring Googlers?
Be yourself. You will succeed at Google because of what makes you unique, not despite it.