How Su Mei Teh moved from financial services to Google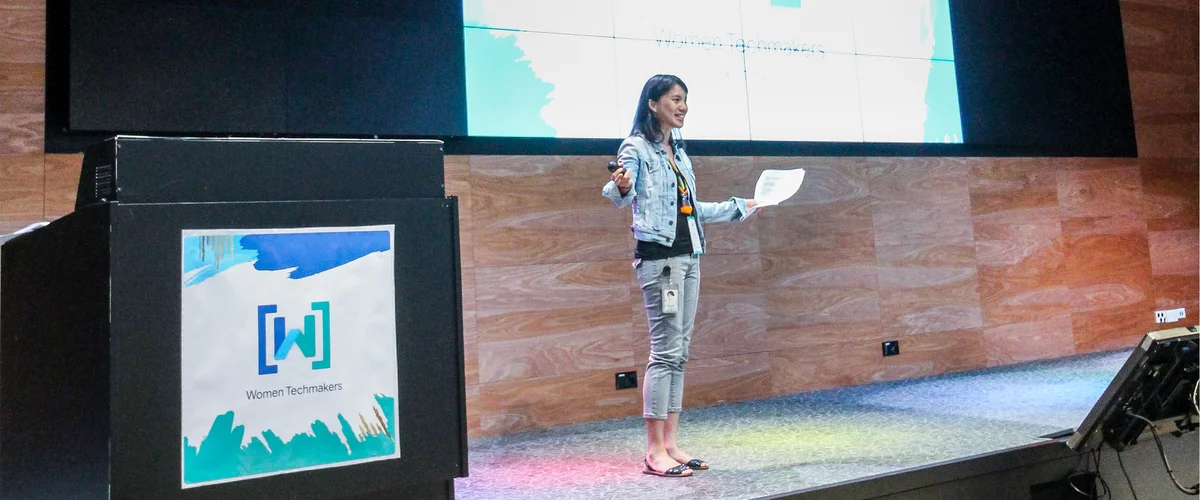 Welcome to the latest edition of "My Path to Google," where we talk to Googlers, interns and alumni about how they got to Google, what their roles are like and even some tips on how to prepare for interviews.
Today's post is all about Su Mei Teh, the Asia Pacific Head of the Payments Product Operations team, based in Singapore. Su Mei shares how she moved from financial services to tech, and how the critical thinking and business management skills she honed applied to multiple roles at Google
What does your typical work day look like right now?
It's usually full of meetings due to the collaboration between teams: They're based across 12 offices in 8 timezones! I generally start the day with video conference meetings with colleagues in California and end the day meeting with colleagues in Europe. In between, I carve out time for focused work, such as writing a strategy document or reviewing a financial model. 
Can you tell us a bit about yourself?
Outside of Google, I spend time with my family and volunteer with a variety of causes. I'm a founding member of the Singapore chapter of the Asian Google Network, an employee resource group that supports professional and personal development for the multicultural Asian community in Google. I also re-discovered my joy of singing by joining the Musicians @Google Singapore group.
How did you find the transition from financial services to Google?
When I got the offer to join the Google Ads team, I was in disbelief. Up to that point, I thought that my chances were slim as I had no prior digital ads experience and felt branded as a financial services professional. Thankfully, the critical thinking and business management skills that I had acquired could be applied in Google as well. 
You don't need to have a computer science or engineering background to be in Google. Google is such a diverse company with many products and services, which require many functions to support its operations and growth. Sales, project management, financial controlling, strategy, operations, legal, etc. All these are roles we have in Google that don't require prior tech experience! 
What has your experience been with internal mobility (moving to different teams) within Google?
My first role at Google was strategy and operations management on the Google Ads team. After a few years I wanted to get closer to the heart of product development, so I moved to payment product operations. I also wanted to satisfy some of my entrepreneurial appetite in a team that was essentially a start-up within Google. Lastly, payments and fintech (financial technology) were rapidly growing sectors. It was, and still is, an exciting time to be in that space. 
What inspires you to come in (or log on) every day?
I've been working on a very fun (though intense) project -- the relaunch of Google Pay in Singapore. We completely reimagined the Google Pay app to be more immersive and rewarding for our users. I learned to work with a lot of ambiguity, and picked up some new know-how in the process. It's been heartening to receive compliments from friends at how much they love Google Pay.
What's one thing you wish you could go back and tell yourself before applying?
I wish I had applied to Google earlier. I was filled with skepticism about my chances given I assumed my financial services experience wouldn't be relevant. Speaking to people in Google really helped me realise that there were a large variety of roles, many of which made use of the skills I built elsewhere. 
Do you have any tips you'd like to share with aspiring Googlers?
As with any job, there is an element of timing, so monitor Google's
career site
and program alerts for roles you are interested in. While you wait for the right opportunity, build up your knowledge and work on better articulating the value and impact you can make so that you can avoid last-minute cramming when an interview opportunity comes along!