How Vicky Fernandez found her passion for leading teams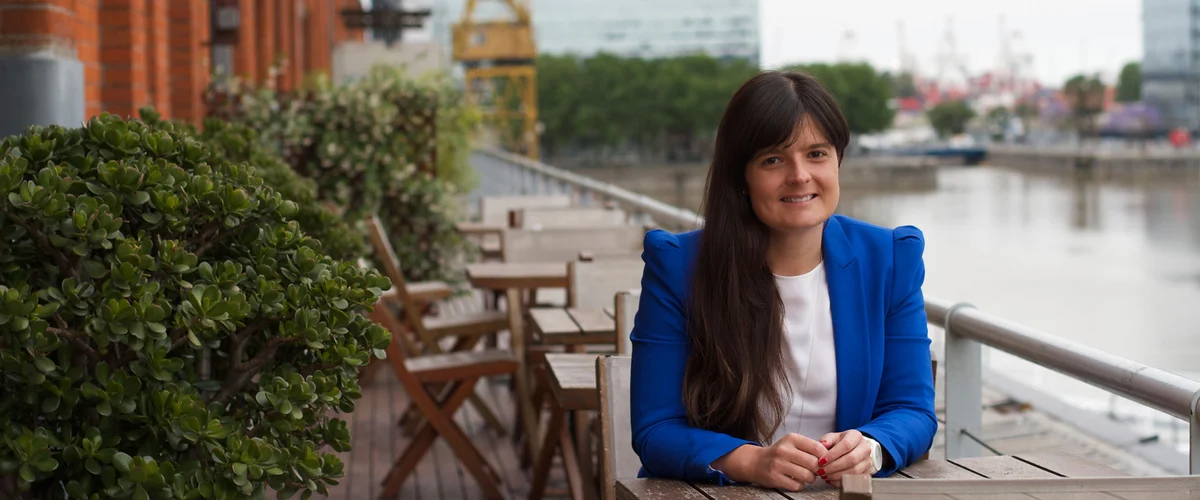 Welcome to the latest edition of "My Path to Google," where we talk to Googlers, interns and alumni about how they got to Google, what their roles are like and even some tips on how to prepare for interviews.
Today's post is all about Vicky Fernandez, who shares how she went from one of the very first employees at our office in Buenos Aires to a leader who manages multiple teams.
What's your role at Google? 
I work within Google's ad sales business, where I manage the analysis, insights and optimization team for Spanish-speaking Latin America's largest customers. The team brings together industry experts with specialists on performance, data and measurement solutions. I get to work with very talented people from all across the continent, taking best practices from one market to the other so that our clients thrive.
What does your typical workday look like right now? 
As a manager, I spend a lot of time meeting with my team, as well as collaborating with other project leaders. When meeting one-on-one with my direct reports, we speak about their current challenges and how I can help them. We also follow up on their objectives, projects, careers and check in on their well-being. 
Why did you decide to apply to work at Google? 
I was working for a TV company and looking for a change. I had heard that Google was opening offices in Buenos Aires (this was 15 years ago), so I decided to send them my resume. I knew nothing about digital marketing, so when they called me for interviews, I locked myself at home for a whole weekend and studied. Still,  I was not very confident after my interviews, but I was happy to participate in the process because I met really nice people and had a good time. 
Surprisingly, they called me back to join Google. I feel very proud to be part of this company, and I also feel proud to be part of our customer´s teams. At Google you belong to not only this company, but also thousands of companies that trust us to grow their businesses.
How did the application and interview process go for you?
After sending my resume, I got a phone call with a recruiter and then four on-site interviews, all together the same day. At that time (15 years ago) Google had no offices in Buenos Aires yet, so many people from the U.S. and Mexico came for a week to do interviews in a temporary office they rented. I had no idea who they were, but they were all very nice and approachable. I´m glad I didn't know how important they were because I think I would have been a lot more nervous. 
How would you describe your path to your current role at Google? 
I started at Google supporting small businesses in Spanish-speaking Latin America. After a year or so I moved to support bigger companies in Mexico. (I did this remotely from Argentina, and I used to travel to Mexico a few times a year.)
Then I got the chance to take my first formal leadership role, leading a team dedicated to helping small businesses that use Google Ads solve technical, billing and optimization issues. I loved being a manager and decided that it was my path. After a couple of years growing that team, I moved to a new role to build a different team for big customers. After gaining experience growing the team and improving service levels and efficiency, I recently got the opportunity to manage these three teams together as one team. I feel really excited about it!
Do you have any tips you'd like to share with aspiring Googlers?
Think about the experiences that you would like to share during the interviews related to leadership, teamwork and process improvements. When questions come up, you can share those experiences. If you have success stories to show, try to have some numbers in mind (like growth on sales, efficiency gains, cost reduction, etc.)
What's one thing you wish you could go back and tell yourself before applying? 
Googlers are all very nice! You will have a great time, so focus on enjoying the interviews.