Ikumi Kobayashi on taking inclusion seriously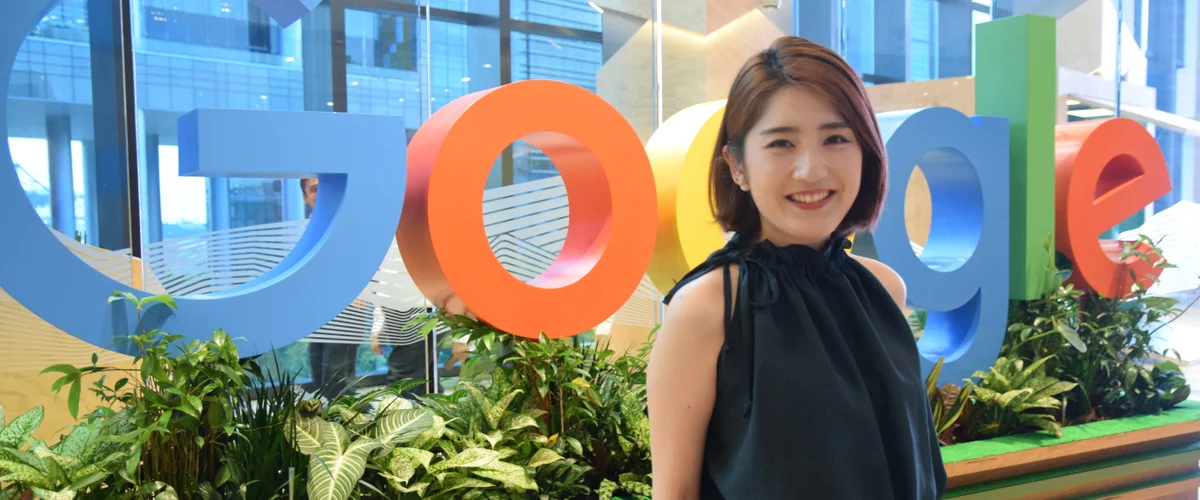 Welcome to the latest edition of "My Path to Google," where we talk to Googlers, interns and alumni about how they got to Google, what their roles are like and even some tips on how to prepare for interviews.
Today's post is all about Ikumi Kobayashi, a Search Optimization Specialist based out of Tokyo whose search for an inclusive and accessible workplace ultimately led her to her role at Google and a newfound confidence.
Can you tell us about your decision to apply to Google? 
I have profound hearing loss in both ears and use hearing aids. I rely on lip-reading during conversations. As a person with a disability (PwD), I struggled during my job hunt in Japan because most of the companies I applied to had limited job postings for PwD, and the benefits for PwD were often unequal compared to people without a disability. 
I decided to apply to Google because I wanted to work in a company that takes diversity and inclusion seriously. I was nervous before applying to Google because teamwork can be difficult for a hard-of-hearing person like me, but I decided to give it a try because I had nothing to lose.
How would you describe your path to your current role at Google? 
I studied communications in undergrad and joined Google right out of grad school, so Google is the first company I've worked at. I was an intern my first year at Google, and during that time my team supported me to overcome anxiety and build confidence as a Googler with a hearing disability. 
I started as a Google Ads Account Manager, but I found face-to-face conversations with many clients everyday difficult and I preferred working more with the product and with my teammates. After three months, I moved to my current team. My job title is now Search Optimization Specialist and my responsibility is to support Japanese companies in the entertainment industry as they run and optimize their Google Search Ads. It is very rewarding to see the companies I support grow and I am really thankful for the previous and current team who accommodated flexibly for me.
Ikumi and teammates out at dinner in 2019.
What does your typical day look like right now? 
After our Google Tokyo office completely shut down in March 2020, I have been working remotely in my apartment in Tokyo. I really miss meeting my teammates and friends in the office, but I keep myself energized by proactively setting up meetings as much as possible. Conversations with Googlers always help me to maximize my productivity. Outside of work, I'm a fashion enthusiast and go to a fashion design school three times a week after work. I love to watch fashion shows on YouTube during my free time.
What inspires you to come in (or log on) every day?
I am passionate about advocating for diversity, inclusion and accessibility so I joined the Disability Alliance — an employee resource group for Googlers who care about disability, learning differences, or neurodiversity, whether for themselves, a child, relative, or friend. Right now, I am the only Japanese hard-of-hearing Googler on the Google Ads team and we can do more to diversify the Asia-Pacific Google community. I strive to do my best to make our community even more accessible for Googlers with disabilities.
What's one thing you wish you could go back and tell yourself before applying? 
I would love to tell my past self (and anyone else with a disability who is considering applying to Google) that Google will not let you down because of your disability. I was once a very unconfident person because I was always left behind during conversations and felt helpless. Google's mission statement is to make the world's information universally accessible and useful, and that applies to the workplace as well. 
Can you tell us about the resources you used to prepare for your interview or role? 
Before applying to Google as a grad student, I had little work experience so I spent lots of time revisiting my past challenges and thinking through how I tried to overcome them. Leadership doesn't only mean leading a group. If you have an experience challenging yourself to achieve a goal, that is also a leadership skill. My advice is to go to the interview fully prepared to share your strengths.
Do you have any other tips you'd like to share with aspiring Googlers?
Be confident and embrace your uniqueness. Also, don't be afraid to share any accommodation needs during the application process. Bring all of yourself to the interview and tell us how amazing you are!