An inside look at Hispanic Heritage Month at Google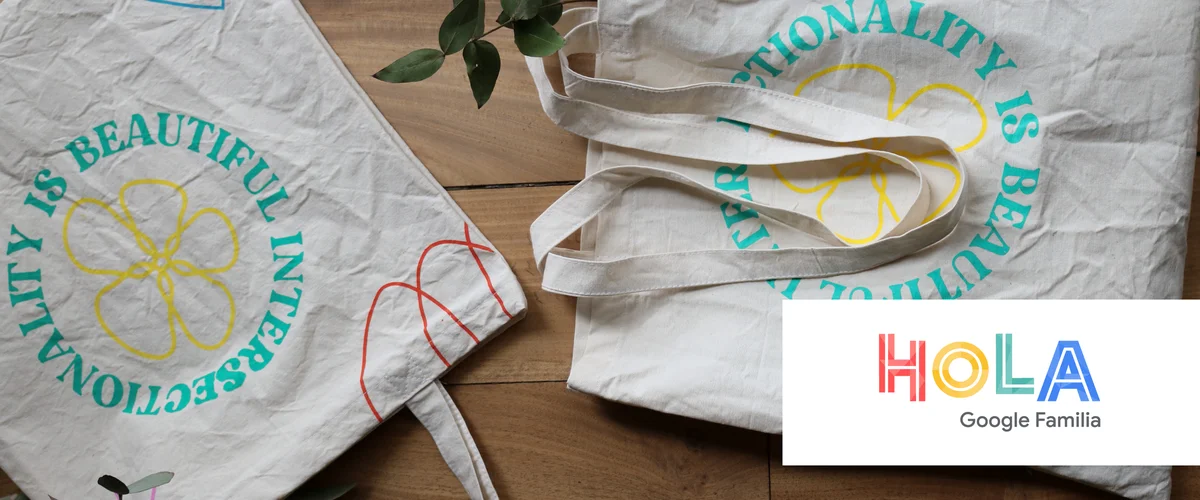 I've worked at Google for the past eight years, across three countries and two different continents, since leaving my home country, Mexico, 12 years ago. Living and being immersed in other cultures helped me appreciate the many traits that are unique to my own culture. Now living in the United States, Hispanic Heritage Month is a time to celebrate Latino cultures, regardless of who you are or how you identify.
At Google, in addition to my core role as a program manager for the Google Ads content strategy team, I'm proud to be a part of HOLA, our global employee resource group. HOLA is made up of more than 5,500 Googlers across 35 offices dedicated to making an impact regardless of how they identify — whether it's Hispanic, Latinx, Mexican, Puerto Rican, Black, Brazilian, Latino or an ally. And this year I had the privilege to lead HOLA's global Hispanic Heritage Month celebrations and efforts.
Designed by: Ruben Dario Villa, HOLA's Global Brand and Marketing Lead
Every year, HOLA chooses a theme to guide global celebrations and community efforts. This year's theme is "Intersectionality is Beautiful," an intentional nod to the beauty and diversity of our growing global community inside our walls and beyond. We hosted inspirational talent like John Leguiziamo and Bomba Estereo to share their experiences. We volunteered and supported the 2020 Hispanic Student Leadership Summit, which was held virtually for the first time ever. Most important of all, we worked with Googlers across the company to lead workshops for Latino-owned small and medium businesses through Grow with Google's "Paso a Paso" campaign.
This year's celebrations reminded me of the richness of my Mexican culture and how every bit of it belongs at Google. We asked a few of our HOLA members to share a bit about how they celebrated this year. Here's what they said:

Vanessa Manjarrez
Project Lead, Google Cloud 
HOLA Boulder Chapter Co-lead

Distance cannot stifle the Latinx community's desire to connect and inspire. I was nervous that our events would be virtual, considering some of our culture's core values are quality time and physical affection. I learned quickly that distance can't keep us from connecting, learning and lifting each other up. From taking a candle making class with an Argentinian artist to listening to Samba live from Brazil, I felt connected to my Latinx familia all over the globe.

Paola Ayala
UX Recruiter 
HOLA Global Lead - Product Inclusion
The HOLA familia has been the highlight of my Google journey. I'm grateful we have an opportunity to celebrate with this year's focus on intersectionality. It's clear that recognizing the diverse backgrounds, identities and experiences that make up the Latinx community is essential to understanding our stories. From the Google Podcasts app highlighting the diversity of Latinx voices, to the Google Arts & Culture it's been extra special to help our product teams create experiences that embrace the our culture.

Salvador Vazquez Olimon
Manager, Business Development, Android Partnerships
Chapter co-lead, HOLA London
"I learned a shared identity can transcend barriers and bring people closer together. In Europe due to COVID-19, our eight HOLA chapters decided to organize the first Pan-European Hispanic Heritage Month celebration. I was touched to see how driven we were to celebrate Latinidad. Many Latinx Googlers based all over Europe joined virtual coffee breaks to know each other better. It also inspired me to know there is a strong desire to examine and confront our history around race and racism in Latin America. All because we feel a shared connection. It was amazing.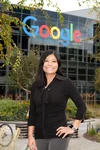 Rosalva Gallardo
Program Manager, Partner Developer Relations
HOLA Global Service Lead
This year, HOLA focused its Global Service efforts on helping Latino small and medium businesses (SMBs) and students who have been disproportionately affected by the pandemic. HOLA members and allies' responses to our call for volunteers and donations were amazing. Together, we coached thousands of Latinx-owned SMBs and mentored more than 200 Latino university students interested in tech. We are reviewing thousands of applications to receive grants from Google.org and raised thousands for Latinx organizations globally. Together we can make a difference! Si se puede!

Karina Deras
Staffing Specialist, Diversity, Equity and Inclusion
HOLA South Bay Chapter co-lead 
I am third generation Mexican/Salvadoran, born and raised in San Francisco. First generation to complete college and first in my immediate family to attain a master's degree. There's not a day that I take that privilege for granted, and I am proud to help others in my community through my core role as a Diversity Specialist, through HOLA and through my external community work. The Latinx community is both complex and constantly evolving, from the way we identify, to how we make our mole, it's important to be inclusive of the varying differences that make us uniquely Latinx.