Jenny's path to become a Director of Customer Engineering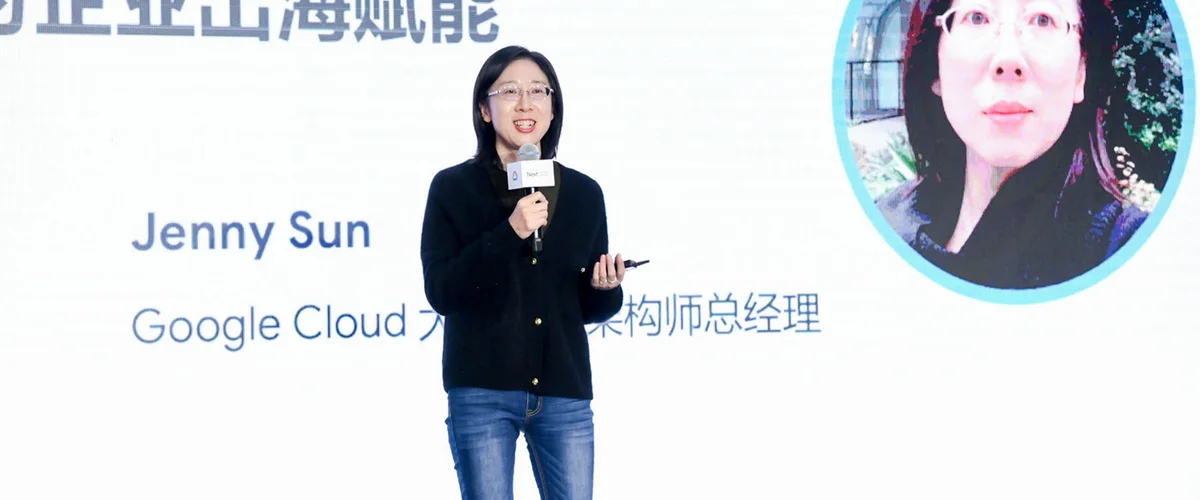 Welcome to the latest edition of "My Path to Google," where we talk to Googlers, interns, apprentices and alumni about how they got to Google, what their roles are like and even some tips on how to thrive on their teams.
Today's post is about Jenny Sun, Director of Customer Engineering, Greater China, on the Google Cloud team based in Hong Kong. She shares how she's used her love of learning to benefit her customers, her team and her own career.
Can you tell us a bit about yourself?
After 20 years in the tech industry, I'm still just as passionate about learning as I was early in my career. Though I started out as a software engineer, I've spent the last 13 years working in cloud technology in a few different roles. I also enjoy discovering new things about people, places and ideas, whether it's my son talking about his day at school or my team sharing the musical talents they pursue outside of work. These moments serve as endless inspiration for me.
How do you describe your current team and role?
As Director of Customer Engineering, Greater China, my team and I help customers advance their digital transformation strategy with cloud technology. Our customers are in various industries ranging from startups to global Fortune 500 companies. We help Mainland Chinese customers grow their businesses outside of China, and support Taiwan and Hong Kong businesses as they expand domestically and abroad.
I see my role as one centered around empowerment, so this makes customer empathy, communication and the ability to deep dive into technical areas critical skills for success. I encourage my team to bring creative thinking and diverse viewpoints together to build world-class solutions, uncovering areas for optimization that our customers haven't even thought of yet.
How have you found a sense of belonging at Google?
I've experienced being part of a meaningful community at Google in many ways. I have opportunities to build connections through employee resource groups, being a mentor and giving back through GoogleServe, our annual month-long volunteer program.
When I relocated to Hong Kong, Google connected me with the local community. I met many people who supported me throughout the move – even helping me find a school for my son! It's this sense of belonging that inspires me to give back to help our customers and wider community.
What does it mean to be a leader at Google?
Leaders at Google ask themselves, "How can we get Googlers from where they are today to where they aspire to be?" There are many opportunities for my team members to evolve their skills and explore careers that align with their passions. People can move across regions and industries – including gaming, telecom, retail and finance – and across specialty domains (from Cloud to Artificial Intelligence and data technologies) or different functions. My goal is to enable everyone on my team to develop expertise and skills in their unique ways, whatever their career aspirations may be.
What do you enjoy most about your work?
Working in Google Cloud is very exciting because the space is continuously evolving. We see new, next-generation technology both in the Cloud and the markets we serve every day! Because we work with customers from different industries, we have a front row seat to the role Cloud can play in transforming markets. There is so much to learn — from our customers, the technology and the industry at large.
Another thing that inspires me is the incredibly talented people we have. I have been fortunate enough to be supported, guided and inspired by various colleagues, managers, leaders and mentors who have pushed me forward and shaped me for the better.
What makes Google in Greater China such a special place to work?
Our Google Cloud team has grown significantly since I joined the team in 2018. Starting as a new challenger in the market and eventually becoming a leading player in the industry, Google Cloud has a unique differentiation that our customers appreciate — from our cutting edge technology to our innovative culture to our customer centricity.
What advice do you have for aspiring Googlers?
Every person can be a valuable addition to the team! So take time to discover what you're good at, and keep developing it. Your uniqueness is your superpower.