From Lagos to London, this marketer is making an impact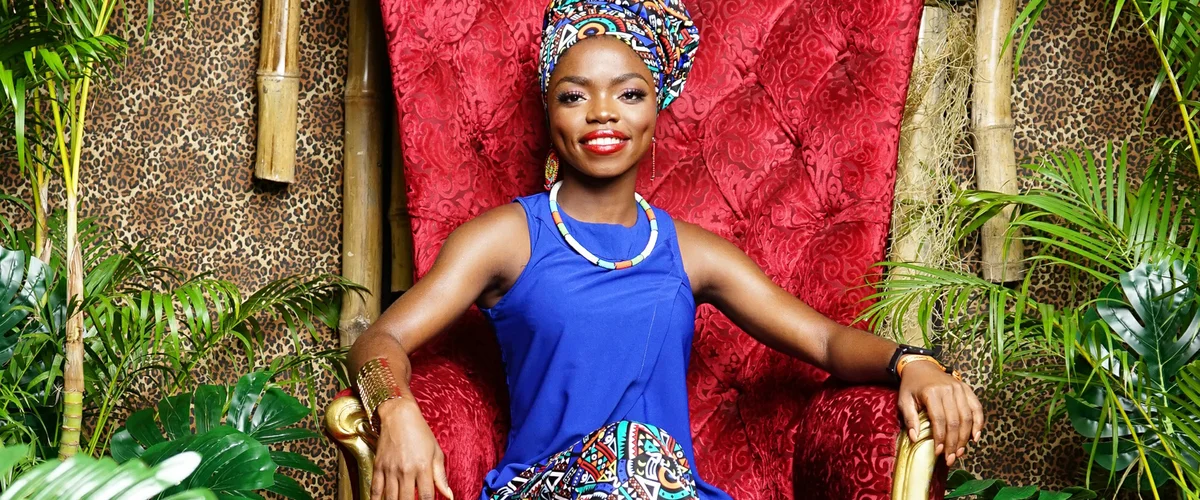 Welcome to the latest edition of "My Path to Google," where we talk to Googlers, interns and alumni about how they got to Google, what their roles are like and even some tips on how to prepare for interviews.
Today's post features Oiza Sadiq, an Associate Product Marketing Manager based in Lagos, Nigeria (soon to be London) who seeks ways to make real-life impact through her work.

What do you do at Google?
I'm an Associate Product Marketing Manager (APMM) at Google. The APMM program is a two-year rotational development program for early-career digital marketers. During our rotations, we work on different teams across Google Marketing to get experience and build our skills. In my current role as a Growth Strategist on the Growth Lab team, I work with product marketers to develop strategies and campaigns to help people better understand how to use Google products.
What have been the driving forces behind your career?
I've always been passionate about helping individuals and businesses grow. I get fulfillment from seeing people impacted by either the knowledge I share or the work I do — through creating campaigns, supporting product marketers, launching new features or learning more about our users. And I know that I can't give what I don't have, which is why I'm so driven to find inspiration and success myself.
Oiza in our Lagos, Nigeria office
How would you describe your path to Google?
When I got to university, I learned about a group of students — the Google Student Ambassadors (GSA) — who shared resources and trained other students on Google products. I was drawn to how helpful and knowledgeable they were, so I joined the program in my second year.
After building my skills as a Google Student Ambassador, I landed my first job after university as a project and campaign manager at a digital agency. I eventually reached out to a Googler, who led the GSA program at the time, and told her I wanted to take on more challenging projects and someday become a Googler like her. She shared that there was an open contract role at Google for a Strategic Partner Manager, who would help establish partnerships to provide public Wi-Fi in Nigeria. She encouraged me to apply and put my best foot forward.
So I did, interviewed and got the role. After 16 months in that position, I transferred to the APMM program — and now, here I am.
What surprised you about the interview process?
I typically dread interviews, because it feels like you are in a hot seat trying to prove and convince people of your worth. So when I spoke with my Google interviewers, I was surprised that it felt like any other chat. Everyone was friendly and engaging, which really helped me be myself.
What's next for you at Google?
As part of my second rotation with the APMM program, I'm moving to London to join my new team. As a Growth Specialist, I'll look after markets like Northern Europe, Central and Eastern Europe — and my home, Sub Saharan Africa (I'm from Kogi State, Nigeria and started in Google's Lagos office).

And what excites you outside of your role?
Outside of my role, I love working with secondary school students and giving career talks and digital skills training. I also do voice-overs for events, including speaker introductions and program announcements.

Any tips for anyone hoping to join Google?
Be your authentic self, put your best foot forward and apply for that role!