Lessons from an MBA intern turned full-time Googler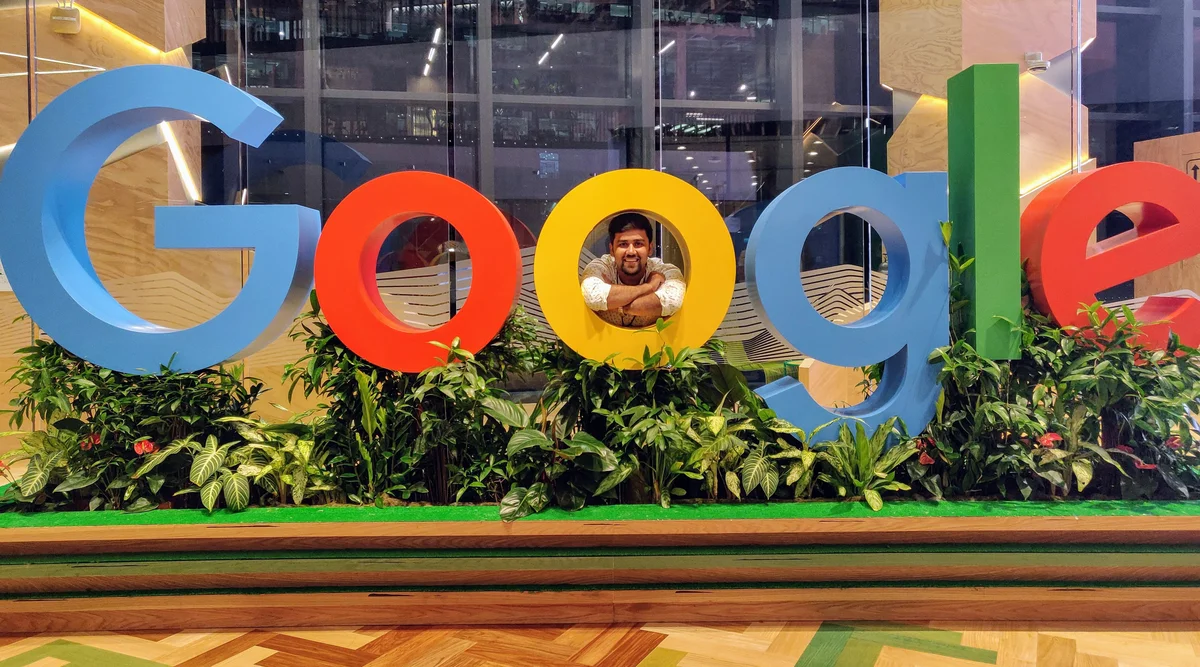 Welcome to the latest edition of "My Path to Google," where we talk to Googlers, interns and alumni about how they got to Google, what their roles are like and even some tips on how to prepare for interviews.
Today's post is all about Nikhil Nerkar, who started at Google as an MBA intern and eventually found a home and passion on the YouTube Creator and Artist Development team in Mumbai.
What's your role at Google?

YouTube has millions of creators, and it's a number that will keep on increasing in the coming years. As a strategic partner manager, I work directly with emerging creators to ensure that they achieve success on the platform and have a great experience. We help the creators build their channels, grow their audiences and turbocharge their reach through the platform.

Noogler onboarding in Singapore, April 2019.
What inspires you to come in (or log on) every day?
I get to interact with creators from different walks of life. I connect with people ranging from regional creators to celebrities, making my day creatively fulfilling. I serve as a trusted advisor for the creators, providing them with lessons learned from their data,  ensuring they are positioned for success. 
Also, I can bring my whole self to work because Google encourages an extremely collaborative, humble and positive culture. Google creates opportunities for everyone to grow professionally as well as personally. It is empowering to work for Google because the company puts its people first. 
Can you tell us about your decision to apply to Google?
I was drawn to the focus Google puts on creating a positive and trustworthy user experience. On top of that, there was a lot of buzz on my campus about the roles offered for MBA interns, and that was all the push I needed to enter the process.

A Team-building activity for all India interns from four locations was conducted in Hyderabad in May 2018.
How did the recruitment process go for you?
Well, there are three parts to this story.  
I had initially applied to Google as an MBA intern. The interview questions were open-ended, and I remember being on my toes throughout the entirety of the interview. 
I joined as an MBA intern in the Trust and Safety Cloud Ops team at the Hyderabad office. At the end of my internship, I had an opportunity to present my findings to the director of Trust and Safety, and executives from the Cloud operations team. I expressed interest to return as a full-time employee, and my recruiter was able to tell me I had an offer in-person on my university campus. It was a great surprise! 
I was a part of the Trust and Safety team for 18 months, and then there was an opening for a Strategic Partner Manager at YouTube. Google has always encouraged internal mobility and after multiple career development conversations with my manager, I decided to apply for this role. After multiple rounds of interviews, I was offered this position. It has been a fulfilling experience for the past four months. 
Visiting fellow interns at Mumbai office in May 2018.
What do you wish you'd known when you started the application process? 
I wish I would have known how friendly and approachable the Google recruiters and the interviewer team would be throughout the process. They don't expect you to solve everything in your first attempt, as most of the questions are open-ended. 
It's helpful to know that engaging with the interviewer, asking follow up questions, taking some time to gather your thoughts and communicating with a structured problem-solving process will help you reach a better solution. 
What resources did you use to prepare for the interview?
For preparation, I referred to Google's certification courses like Skillshop and Digital Garage. The roles, responsibilities and expectations related to the position are clearly highlighted in the job description. Another good point of reference would be the YouTube playlist called Preparing to Apply or Interview at Google. This playlist gives an overview of the hiring process and offers tips from recruiters.
Do you have any tips you'd like to share with aspiring Googlers?
Embrace your strengths, and don't be intimidated to apply.