Inside the internship: Lessons from a summer at Google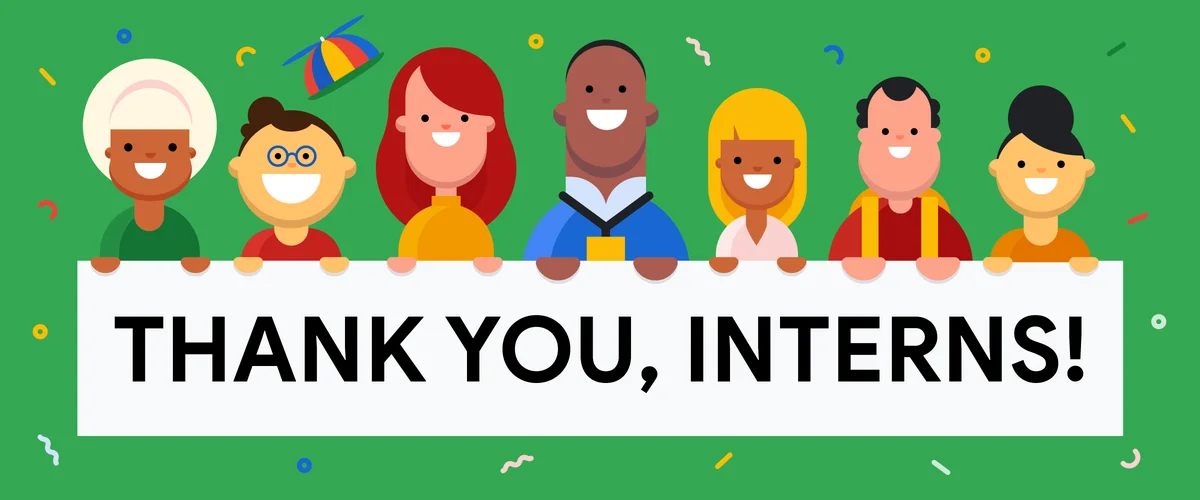 Google interns come into our offices around the world for a few months, make a huge impact and then head back to school to continue their learning journey. These talented, helpful people make what we do at Google possible and without them, many of our projects and products wouldn't be where they are today. 
Since July 25 marks National Intern Day, we're taking the opportunity to thank and celebrate our interns from all over the globe. We sat down with six Google interns to learn about what they've learned so far, and what they'll take with them when the summer ends. (Want to be part of our 2020 intern class? Applications open in just a few months.  You can find all the details on google.com/students.)

Grant Bennett
Role:
BOLD Intern (Building Opportunities in Leadership and Development), Equity Programs team
University:
Morehouse College
Office:
Mountain View, California
Project:
Career Progression Toolkit, a website to find onboarding, mentorship, performance management and coaching resources for Googlers. Also building out a separate toolkit to facilitate further connections between Employee Resource Groups and Staffing.
What's something you learned during your internship that you'll take with you? 
"Google has taught me the importance of leaving an impact in any space you occupy. Working for the Employee Engagement team has been great because I know the work that I produce will be used to increase equitable outcomes for all Googlers."

Diogo Rodrigues
Role: Software Engineering Intern, Search
University: Universidade Federal de Pernambuco
Office: Belo Horizonte, Brazil
Project: Improving Google search results around medical conditions and information.
What's been your favorite part of your internship? 
"Because of the internship, I moved to a different city for the first time. This allowed me to enjoy different experiences that weren't available back where I lived. As a result, I discovered what is now my favorite hobby and sport — climbing."

Kalaivani Kumaran
Role: Software Engineering Intern, Apps
University: Sri Sivasubramaniya Nadar College of Engineering 
Office: Bangalore, India
Project: Improving the G Suite reporting and insights experience for G Suite IT administrators.
What's been your favorite part of your internship? 
"This will be my second summer as an intern. In 2018, as a sophomore, I participated in the Summer Trainee Engineering Program (STEP) internship. My favorite part of both summers has been connecting with fellow Googlers and sharing wonderful experiences like Tech India Intern Connect (an intern-hosted event for interns from other companies to drop by Google India for a day of networking and learning), Google Serve,  and a Post-it Art competition."


Alice Wu
Role: Software Engineering Intern, Hotel Ads 
University: Brandeis University
Office: Cambridge, Massachusetts
Project: Creating a dashboard for Hotel Ads advertisers which displays customized opportunities for improvement.
Tell us about your path to Google.
"I did not have a lot of exposure to computer science growing up, so I actively sought programs that I could be involved in as a high school student with minimal computer science experience. I am an alum of Google's NYC
Computer Science Summer Institute (CSSI)
class of 2016."

Patrice Maxwell
Role: Information Technology Intern, Operations
University: Georgia State University
Office: Boulder, Colorado
Project: Building plugins that provide more operating system signals used for troubleshooting and diagnostic information for our internal support teams.
What's been your favorite part of your internship? 
"Even before interning, I was part of an apprenticeship for Google through a program called
Year Up
. I've learned a lot, but I have really enjoyed the opportunity to learn a new OS scripting languages. I typically code in Java or Python, so being able to rethink how I structure my solutions, has been an enjoyable challenge."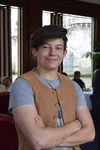 David Cheikhi
Role: Software Engineering Intern, Operations Research 
University: École Polytechnique
Office: Paris, France
Project: Vehicle routing, working on how to make a fleet of vehicles (like Street View cars) cover as much ground as possible in a given length of time.
What's something you learned during your internship that you'll take with you?
"I learned to dare to ask questions whenever I wasn't understanding something."