While school was out, interns were in: our 20th intern class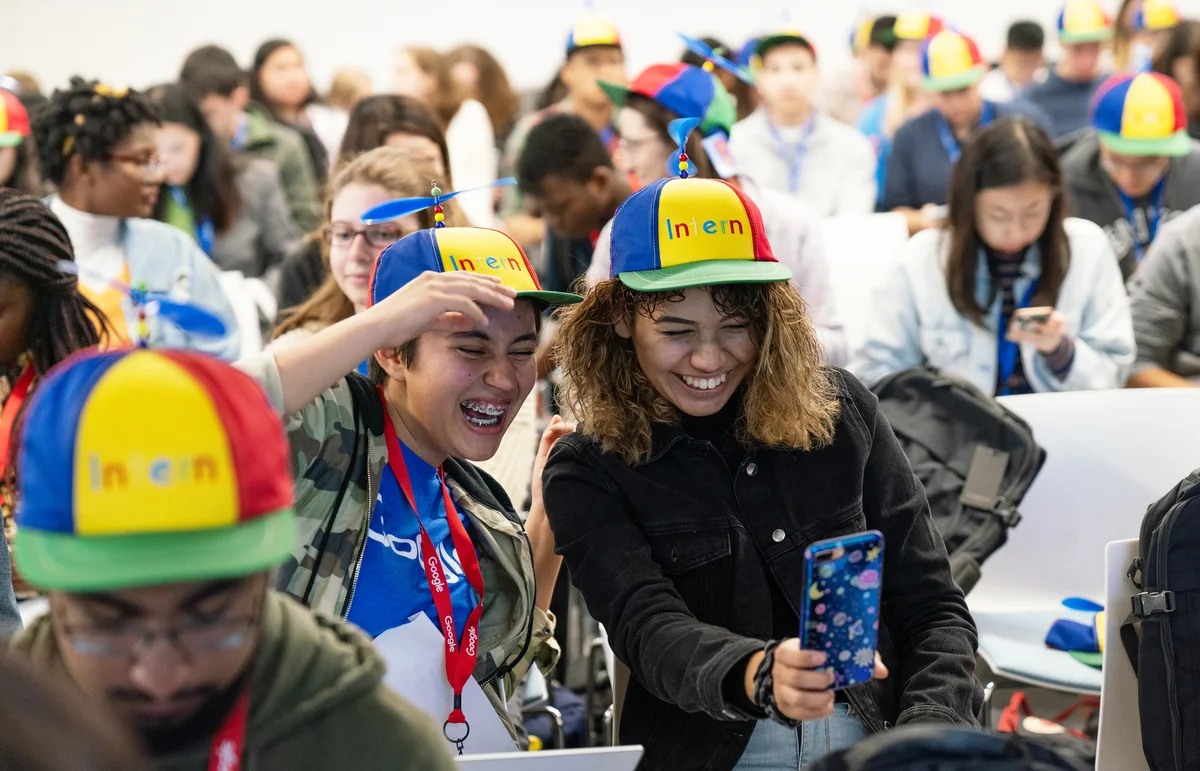 Since Google's first class of interns walked through our doors in 1999, thousands of students from across the country have joined us for the summer and used their intern experience to launch their careers after graduation. I should know: I was part of Google's first intern class. There were just four of us that year and I quickly discovered, in ways that surprised me, how much there was to learn outside the classroom.

After reading through more than 125,000 applications for this year's class, we welcomed thousands of summer interns to more than 20 U.S. offices including our locations outside of California, like New York, Seattle-Kirkland, Austin, Chicago and Atlanta.

Google's twentieth intern class was our most representative in history. In the U.S., 24 percent of 2019 interns identify as Black+ or Latinx+, up from ~20 percent in 2018, and 37 percent identify as women, up from 34 percent in 2018. They came to Google from 380 universities and 44 states.

Our internship program is one way we're working to build a workforce that's more representative of the people we serve, in addition to developing programs to retain and grow diverse talent and improve representation at the leadership level. And because unpaid internships are a dealbreaker for a lot of students, often shutting out low-income and underrepresented applicants, we only offer paid internships.
While our interns hail from almost every corner of the country, they share one thing in common: a passion for technology. Our goal for the internship program is to fuel this passion and teach our interns new skills with projects that matter to the company—as well as other fun stuff, like hearing from Google leaders and being paired with a mentor.

Hats off to our interns, photographed here at their orientation.

Thank you to the 2019 interns who spent the summer with us! Without you, many of our projects and products wouldn't be where they are today.