Why this engineer made a career move after 25 years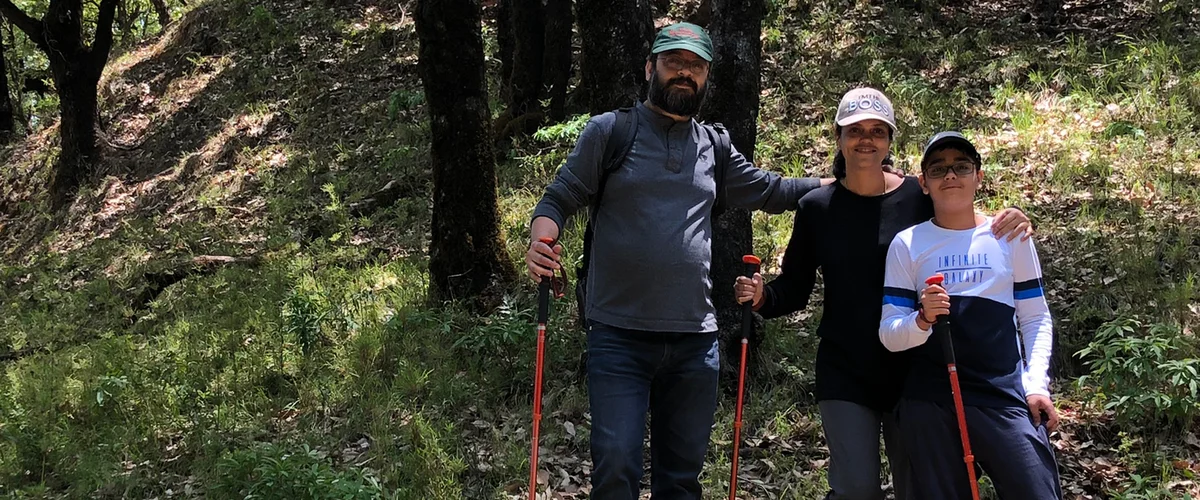 Welcome to the latest edition of "My Path to Google," where we talk to Googlers, interns, apprentices and alumni about how they got to Google, what their roles are like and even some tips on how to prepare for interviews.
Today's post is all about Manav Mediratta, an Engineering Manager based in Bengaluru, India who made a career change after 25 years to follow his passion for AI.
How would you describe your role?
I'm an Engineering Manager on Google's Silicon team, which develops software for Google's hardware products — like Google Tensor, the chip used in Pixel phones. We keep Google's research in AI and machine learning at the center of our work.
What does your typical workday look like?
My days vary, but I usually focus on growing our relatively new teams in Bengaluru and Hyderabad. I also work with teammates in Taiwan to make sure we're on track to deliver new devices for our customers. Because we work in such a fast-moving industry, we need to stay on our toes every day.
Manav working from his home office
What made you decide to apply to Google?
For more than 25 years, I switched companies and jobs just once before I joined Google, so this is only my third job. Throughout my career, I discovered my passion for developing products with both hardware and software components. When I saw that Google had started the Silicon team, I was drawn by the potential to focus on this passion and create impact through machine learning and AI. Plus, I knew it would be a fun ride and a great opportunity to solve interesting problems.
What's your favorite part of your job?
A lot of hard work goes into these small devices in our hands, and I'm always inspired by the difference it makes in people's lives. Think about translation apps that bridge language gaps or camera features that capture memories — these are important, real-life moments powered by technology built by our team.
What was your application and interview experience like?
It was very smooth and accommodating! At first, the interviews seemed extensive and intimidating. But I learned you can work with your recruiter to organize an interview schedule that suits you. Google offers a lot of flexibility like this to help candidates feel comfortable. A couple of my interviews will always stick with me. They never felt like tests — they were conversations with passionate practitioners who were honest about what they did and just wanted to see how I'd fit in.
Any particular methods you used to prepare for your interviews?
I wrote down the top 10 problems I've solved throughout my career, technical or otherwise. This is very helpful to have on hand for any behavioral or situation-based questions.
What advice do you have for aspiring Googlers?
Everyone feels nervous before an interview — I definitely did! But I quickly realized that Google has designed the interview process to bring out the best in you. So be an active participant and co-create the interview experience you want. And don't be afraid to take the plunge!