Our economic impact in the U.S. in 2022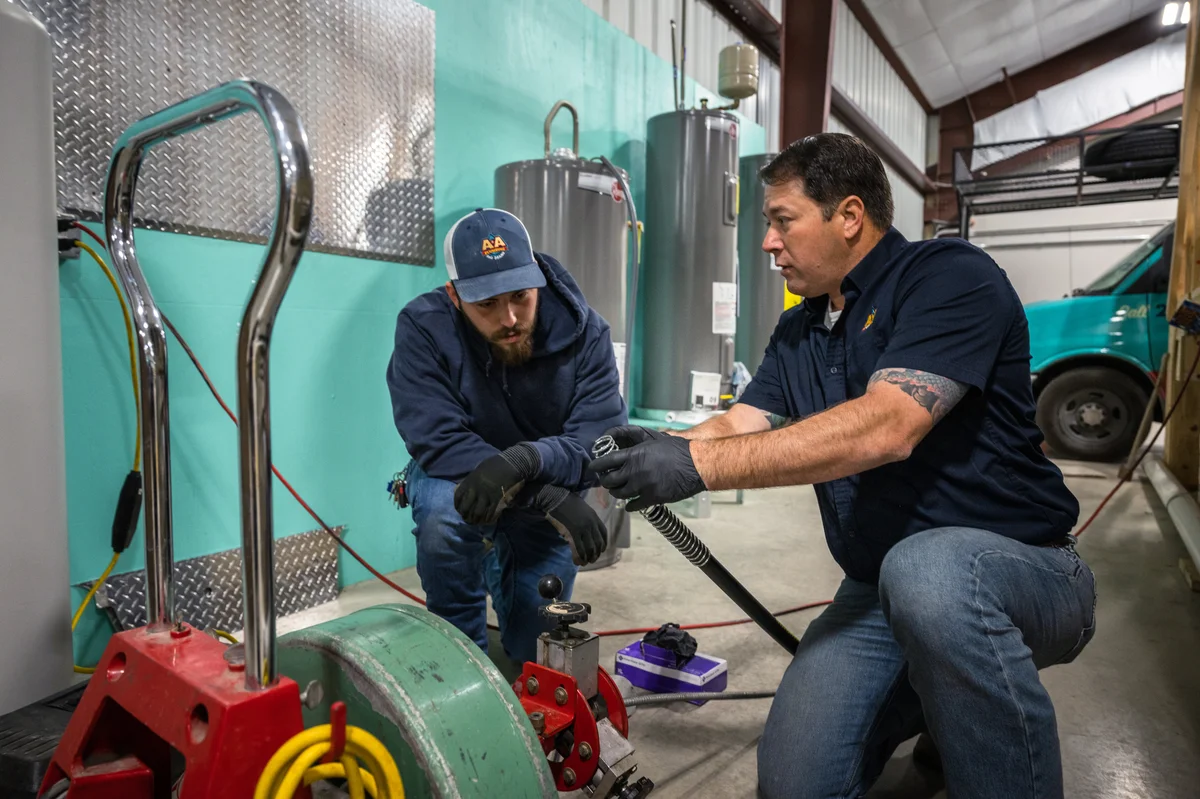 Over the past few years, we've seen people and businesses across the U.S. using technology to build resilience through tough times, and make their communities and economies stronger.
We're proud that so many of them turned to Google's products and platforms to help — and even prouder of the results. Our 2022 Economic Impact Report, published today, shows that last year, Google Search, Play, Cloud, YouTube and our other services helped provide more than $700 billion in economic activity for millions of American businesses, nonprofits, publishers, creators and developers. Android apps have helped create over 2 million jobs, and YouTube's creative ecosystem supports another 425,000 jobs.
Helping entrepreneurs run and grow their businesses
Behind these numbers are stories of people using Google's platforms and tools to start, build and grow their businesses. People like Joey and Delanah Suarez, the owners of A&A Plumbing in Schertz, Texas. They first set up a Google Business Profile and started using Google Ads in 2015. Since then, they've grown by 30% each year and hired 37 employees, including veterans making the transition to civilian life.
Further north, Black Leg Ranch in North Dakota was founded by the Doan family in 1882. Six generations later, they're adapting to an increasingly digital world. To reach younger consumers, co-owner Jeremy started creating YouTube videos. Today, their videos have half a million views and generate 10% of their annual business.
I'm also inspired by the story of Sola Ajao. When Sola immigrated to Boston from Nigeria, she was surprised at the lack of African cuisine in the area. After years traveling to New York City to buy spices for her catering business, Sola decided to open her own grocery store. To spread the word, she created a Google Business profile, which directs people searching for an "African market" to her page. Now, 85% of Sola's calls come through Google.
Destiny African Market, Massachusetts

Black Leg Ranch, North Dakota
Starting a business is one challenge. Running it every day is another. Google's low-cost tools help people manage their businesses' daily operations. Max and Rachel grew up spending time on the water, and eventually opened Float Eureka in Arkansas to share their love for the outdoors with their community. Cloud-based Google Workspace tools like Sheets and Docs help Max and Rachel stay on the same page by letting them update rosters and inventory lists on the fly, whether they're in the office or out on the water. And the suggestions they get from using Google Ads help them make the most of every marketing dollar by reaching customers searching for keywords related to trip planning for Eureka Springs.
Our tools also help business managers learn more about their customers, and what they love most. Kathy Cano-Murillo, based in Phoenix, Arizona, shares her love for crafting through her website, which includes a blog she updates regularly. With Google Analytics, Kathy can understand more about her audience and what interests them, helping her create the content her readers want.
Expanding access to digital skills and tools
We care a lot about how technology affects people's lives, especially when it comes to their jobs and livelihoods. Grow with Google programs have helped train 10 million people in digital skills across the U.S. through a network of over 9,000 partner organizations. We're also working to make sure businesses can benefit from the advances in AI to better serve and reach customers.
In the 25 years since Google was founded, the U.S. economy — and the businesses that make it run — have gone through good times and times of uncertainty. We will see more of both in the years to come. Through it all, we know Google only succeeds when others do, and we'll continue to build the tools and technologies that help grow the economic pie, and create more opportunities for everyone.