2022 Google News key moments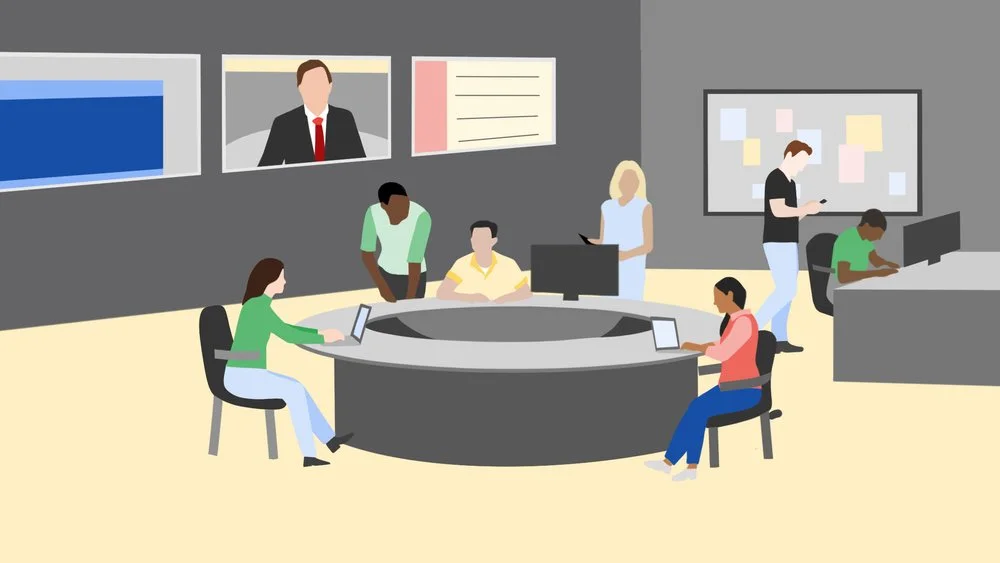 As 2022 draws to a close, we have been reflecting on our work with news publishers in Australia, highlighting key moments and sharing lessons, resources and reflections from these partnerships.
We've worked with Australian news media companies to strengthen quality journalism for more than two decades. We launched News Showcase in 2021 and have now signed agreements with more than 70 Australian news businesses, representing 200 mastheads across the country. The majority of these outlets are regional or local.
In 2022, our Google News Initiative (GNI) projects focused on advancing quality journalism, strengthening publisher business models and empowering newsrooms through technological innovation. This year alone we reached 150 unique news organisations and approximately 1,400 journalists through our programs.
Advancing quality journalism
Training over 1,000 Australian journalists
We partnered with AAP and the Walkley Foundation this year to deliver a series of 12 digital skills in-person workshops and 50 online sessions to equip journalists with tools they can use in daily reporting and data visualisation projects. This year, we've trained over 150 unique news organisations and approximately 1,400 journalists through our programs.
A News Lab Teaching Fellow session involving the Walkleys held in October in Melbourne.
We are also supporting innovation within the newsroom by partnering with Bastion Transform to create a framework for newsrooms to experiment. We are working with The Sydney Morning Herald, The Age, National Indigenous Times and Business Desk NZ to finetune and implement the framework so journalists can prioritise, design, run and measure different opportunities they want to experiment with.
Earlier this year, we also announced the Digital News Academy (DNA), working with News Corp and the Melbourne Business School, to equip news professionals with the skills they need.
Supporting media literacy for Australian students
News Lab also supports efforts to teach children what information sources they should (and shouldn't) trust. Newshounds by Squiz Kids is a new plug-and-play media literacy teaching resource for children between 8 and 12 years, supported by GNI and already launched in more than 500 schools in Australia and New Zealand. Teachers that have used the curriculum said students are highly engaged in the lessons and are more likely to think critically about the information they consume.
Supporting Diversity, Equity and Inclusion
Through the News Equity Fund - a global commitment from Google to provide financial support and opportunities to news organisations that primarily serve underrepresented communities - 18 news publishers in Australia have received fundings for projects that create original journalism for underrepresented audiences. Recipients include Australian Rural & Regional News, Star Observer, National Indigenous Radio Service and Saari Collective. We also support newsrooms' efforts to reflect Australia's cultural and gender diversity through partnerships with Media Diversity Australia and Women in Media.
Strengthening and evolving publisher business models
The GNI Digital Growth Program's News Fundamentals Series
Through the GNI Digital Growth Program, we've helped small and mid-sized news publishers in Australia develop the capabilities required to accelerate the growth of their businesses online. This year, 246 participants from 226 publishers across Australia and New Zealand took part. A link to the on-demand videos can be found here.
Supporting small local publishers through Project Kookaburra v2.0
In partnership with Housten Consulting, PwC and Pagemasters, we have just completed work with a cohort of five local publishers from all across Australia to help them experiment with new business models. As a result of this work, we are pleased to launch a free toolkit for small local publishers designed to help them understand where they are in their digital business. The toolkit includes resources to help them measure their financial and operational performance.
Empowering news organisations through technological innovation
12 projects joined the GNI Startups Boot Camp
In partnership with Fishburners we launched the first GNI Startups Boot Camp in Australia and New Zealand, a program designed to provide hands-on support and coaching to aspiring news entrepreneurs as they establish and grow a new independent journalism venture and set their business on the path to sustainability. Some of the projects that participated in the 2022 cohort include:
On The Up, a digital news and community information service for the Upper Central Coast.
The Defrag, a platform that explores the intersection of technology, business, politics, and science.
Ms Migrant, a media company dedicated to ambitious young migrant women to inspire them to choose a high potential and impactful career in business
Supporting new ideas as part of the Asia-Pacific GNI Innovation challenge
This month we were also pleased to share that two Australian publishers will receive support from the Asia-Pacific GNI Innovation Challenge. The GNI Innovation Challenge is open to news organisations that aim to produce original journalism whose projects focus on innovation to create a more sustainable and diverse news ecosystem.
Missing Perspectives Pty Ltd, an early-stage startup that is focusing on creating more opportunities for women and underrepresented groups to have a voice through news is proposing to create a database of diverse voices - particularly in places where women often do not have a strong voice or much visibility, while Murray Bridge News, a news startup in regional SA is creating digital screens around the local community to drive awareness and off-platform engagement in stories.
Missing Perspectives will create an AI-powered tool that connects young female reporters and experts with domestic and international newsrooms, helping to boost female representation in a traditionally male-dominated industry.
We are pleased to partner with the Australian news industry and look forward to continuing to work with news partners to ensure people have access to relevant and useful information.