Celebrating Pride 2018 with our Canadian tech family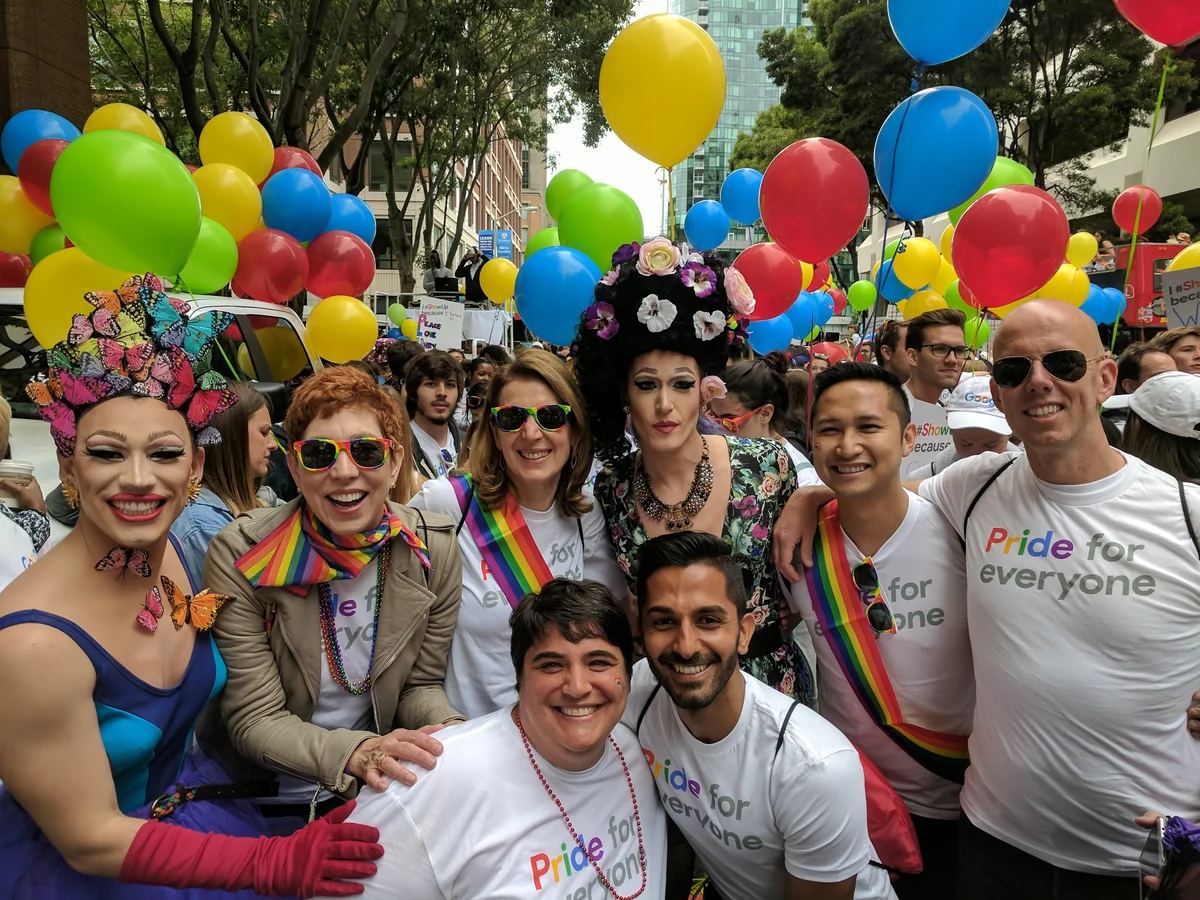 As searches for LGBT-related terms, like "how to come out" and 'LGBTQIA meaning", increase year over year, it's clear that, now more than ever, we need to continue supporting Canada's growing LGBTQIA+ community and making sure we're providing all members with equal opportunity and a voice.

That's why, this Pride, Google is celebrating families big and small, chosen or inherited. Over 150 employees and their friends and family from our Toronto and Kitchener-Waterloo offices will be marching in the Toronto Pride Parade as part of #ThisIsFamily.

For the second year in a row, we're also marching alongside other companies within the wider Canadian tech community, including Facebook, LinkedIn, Microsoft, Twitter, Indeed, Buzzfeed and more, as "TechProud".

Earlier this week, TechProud collaborated with local non-profit Venture Out to host a panel and workshop series at our Toronto office for more than 150 LGBTQIA+ tech professionals. At Google, we believe in the importance of storytelling as a tool to help connect like-minded individuals and our goal with this Venture Out series was to support and inspire our burgeoning homegrown LGTBQIA+ tech community.

Here are a few other ways we are working to be a resource for LGBTQIA+ Canadians and the wider community around Pride:
Throughout 2018, we want to continue supporting and celebrating diversity in the Canadian tech scene by acting as a better resource for LGTBQIA+ Canadians via our products and programs, improving diversity and inclusion across our offices and uniting Canadian tech leaders in support of the LGTBQIA+ community.

From our family to yours, Happy Pride Canada!!
In Google Maps, this year's parade route is paved with 🌈rainbows🌈! 
We're helping Canadian businesses declare their establishments "LGBTQ+ Friendly" or "Transgender Safe Space" on their business listings in Google Maps and Google Search. 
You'll also find rainbow "easter eggs" scattered through Google Search and G Suite, and you can join the fun from your desktop by switching your Gmail to a Pride theme for the month of June. 
On YouTube, we're celebrating the LGBTQ+ creators who are #ProudToCreate a better future with their imagination, creativity, talent, and truth through our YouTube Spotlight Channel, Twitter, and Instagram. 
Google Arts & Culture has a dedicated Pride collection celebrating LGBTQ+ history, with 20 exhibits and over 2,700 artifacts, part of which comes from the Stonewall Forever project. 
Google.org has pledged to match up to $100,000 in total in donations to PFLAG, It Gets Better and GLAAD during the month of June.