Canadian news entrepreneurs: Learn how to launch your news business in our Google News Initiative Startups Boot Camp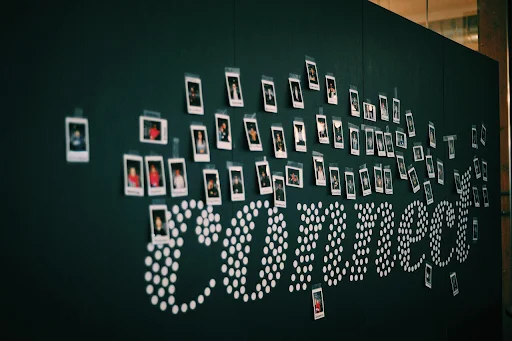 Editor's Note: This blogpost is guest-posted by Phillip Smith, and cross posted from the Lion Publisher's website. 
Phillip Smith is a veteran consultant and certified Lean Startup coach. His passion is helping newsrooms to make more money, helping news startups grow their audience, and helping journalists succeed as entrepreneurs. The boot camp was inspired by his experience working in a pioneering Canadian startup newsroom, and later developed into a pilot during his time as a John S. Knight fellow at Stanford University. 

Local Independent Online News (LION) Publishers is a professional journalism association for independent news publishers. While most of our 300+ members across the U.S. and Canada run local news businesses, we also have members who serve larger regions and specific identity-based communities across geographies. Learn more at lionpublishers.com.

When I joined The Tyee in 2006, it was already several years into its scrappy startup journey. Once referred to as a blog by mainstream Canadian media, it has since won numerous journalism awards, pioneered the concept of solutions journalism, and added more than 4,000 paying supporters who wanted more thoughtful, feisty, and independent reporting in a media ecosystem considered one of the most consolidated in the world. 

The Tyee is just one of several independent news publications in Canada that consistently punches above its weight. We need more like them. 

That's why I'm working with LION Publishers to bring the Google News Initiative Startups Boot Camp to Canada. The boot camp is an eight-week, fully remote program specifically for aspiring Canadian news entrepreneurs to launch independent digital publications for communities that are most in need of accurate and impactful news and information. No fees, no tuition, no income sharing arrangement. No financial barriers to your success. Just the hands-on support you need to become independent, and stay independent. Request an application here and apply by November 14 at midnight PT. 
We're also incredibly grateful to our partners Canadian Association of Black Journalists, Canadian Journalists of Colour, Journalists for Human Rights, and On Canada Project for helping us recruit and evaluate prospective boot camp participants. We hope to reach far beyond the traditional journalism community and ensure a cohort that is representative of Canada's diversity. 

Over the eight-week program, the boot camp will walk each participant through the basic steps of getting a news business up and running. That distinction — a business versus a project — is important. We focus on helping you lay the foundation of a financially sustainable publication. That includes how to set clear goals, research customers, price your product, articulate your value proposition and run experiments to navigate toward success. 

What platform you choose to launch on is entirely up to you. We're not prescriptive. We're seeing the sprouts of a new media ecosystem on platforms like YouTube and Instagram — reaching hundreds of thousands of young Canadians in new and novel ways — and we're excited to hear what ideas you have to serve your community. SMS? Podcast? TikTok? Let's imagine together. 

The program is unique in several other ways, too: 
Upon acceptance, you receive a complimentary one-year membership to the professional association LION Publishers, which gives you access to a network of nearly 400 local independent online news publishers across the U.S. and Canada, as well as tools, resources, and ongoing professional development opportunities that simply don't exist in Canada right now. 
The program doesn't end when you graduate. We will provide one-on-one coaching to you and your team for a year after you've completed the boot camp curriculum. 
It's an incredibly hands-on program. This isn't academic. We don't do mock interviews or experiments. No book reports to hand in. This is the real thing: You're working on taking your concept from idea to launch. (Every single participant in our boot camp last year launched their initiative publicly at the end of the eight weeks). 
Your team of coaches are veterans of both journalism startups and mainstream news in Canada, and the curriculum is the result of several years of research and hundreds of interviews with news startup founders. We've also taken the time to adapt our battle-tested curriculum to the realities of operating in the Canadian context. So we'll be talking about the logistics of starting a business or non-profit journalism project in Canada and addressing country-specific questions like tax status, business registration, legal preparedness, and the Qualified Canadian Journalism Organization Designation. 
We will also look at ways to strengthen Canada's media ecosystem by tackling issues like how to ensure newsrooms reflect the diversity of the communities they serve and how to increase support for Canadian communities currently under-served by news. Interested in learning more? The FAQ section of our site has detailed answers about criteria for your news business idea, the boot camp curriculum, the time commitment involved and more. 

If you have more questions or are feeling intimidated to apply for this opportunity, come to an info session (dates/times listed below), where we'll answer questions about the program and application, and have a separate breakout room to help you workshop your application. 

RSVP for our info sessions here:
Friday, October 15 at noon ET
Thursday,October 28 at 2 p.m. ET